Galaxy Note 4 Release Date Picking Up Steam
The Samsung Galaxy Note 4 release date continues to pick up steam despite there being no concrete Samsung Galaxy Note 4 release date in place for the United States or for key regions around the world.
Last week, Samsung took the stage and announced its all new Galaxy Note 4. The Galaxy Note 4 serves as its fourth-generation Galaxy Note and it's a device that's poised to replace the Galaxy Note 3 as the company's flagship. At the its launch event, Samsung went into great detail about its Next Big Thing though it did hold back on some of the key details including the Galaxy Note 4 price and the specific Galaxy Note 4 release date.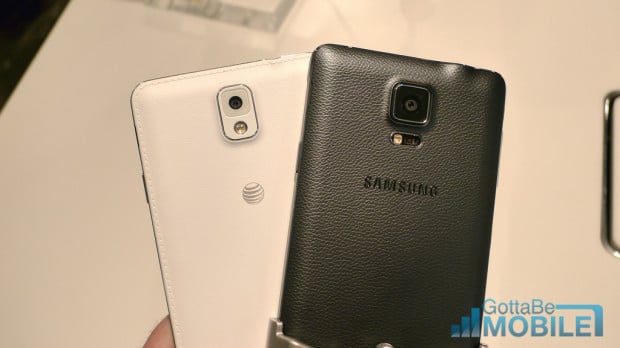 As we've pushed towards the confirmed Galaxy Note 4 release date in October, we've started to see a number of key release details trickle out. In the past few days, we've seen an October 10th release date emerge out of retailers in the Netherlands and we've also spotted a possible October 3rd release date at Amazon in a Galaxy Note 4 pre-order. Both of those dates remain unconfirmed and given their source, both dates remain extremely flimsy in the build up to the Galaxy Note 4 release date.
While the specific Galaxy Note 4 release date remains unclear, it's clear that the Galaxy Note 4 release date is making progress. While Samsung remains mum about a release, we've seen the Galaxy Note 4 release remain very active behind the scenes and in the past 24 hours, we've seen it make several new moves on its way to release.
Over the past week or so we've spotted international variants passing through their Bluetooth certification. We've also seen Galaxy Note 4 variants pass through the FCC including the AT&T Galaxy Note 4. Yesterday, we saw the Sprint Galaxy Note 4 cruising through the FCC on its way to shelves and today, we've spotted a few more variants.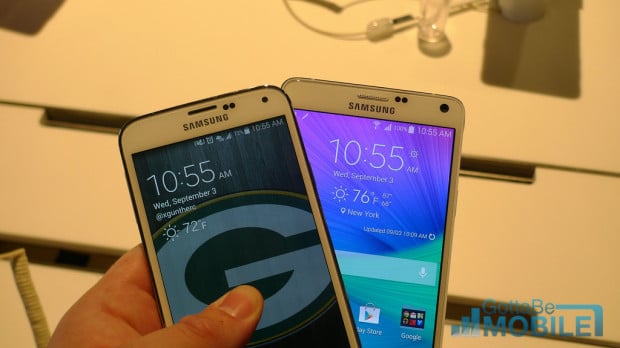 Blog of Mobile, a site that tracks FCC filings, notes that two new models, the SM-N910 and SM-N9106W have both gained clearance from the FCC. These models appear to be associated with China Telecom, a key mobile service provider in China. China is a key battleground for company's like Samsung and it looks like the Chinese Galaxy Note 4 release is inching closer.
Unfortunately, the filing does not confirm any specific Galaxy Note 4 release date details. Samsung and its carrier partners remain silent about the Galaxy Note 4 release in the U.S and at the moment, it's still not clear as to when the Galaxy Note 4 will arrive on shelves to compete against the iPhone 6, LG G3, and HTC One. The Galaxy Note 4 release is, however, continuing to pick up steam.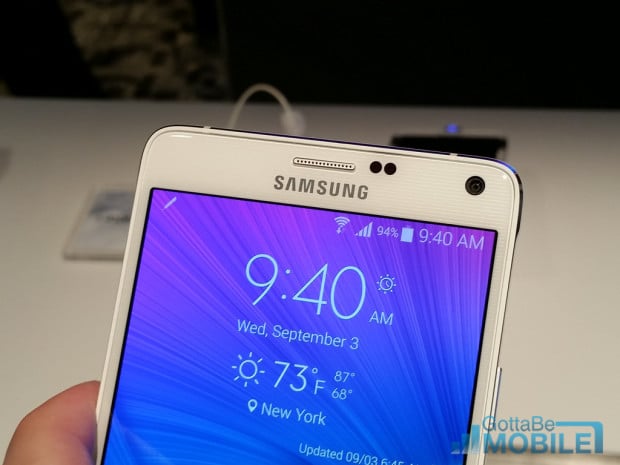 While the Galaxy Note 4 release date remains out of reach, we do know what to expect from the Galaxy Note 4 specs. The Samsung Galaxy Note 4 will be loaded up with new features including a new 5.7-inch Quad HD display, Snapdragon 805 processor from Qualcomm, 16MP camera with Optical Image Stabilization, new design that features plastic and metal, 32GB of storage, Android 4.4.4 KitKat, new software, and a brand new S Pen.
Samsung's Galaxy Note 4 will be a powerful smartphone but it will have to contend with the iPhone 6, a device that will feature 4.7-inch and 5.5-inch displays combined with a sleek metal design. The iPhone 6 is already up for pre-order with a release date that's confirmed for next Friday, September 19th. At this point, it looks like Apple will beat the Galaxy Note 4 to release despite launching a week earlier.
It will also have to match up with the new Moto X from Motorola, a successor to the original Moto X, and a device that's expected to arrive sometime later on this month to replace the original Moto X from last year.

This article may contain affiliate links. Click here for more details.