Samsung Galaxy Note 4 Release Date Inches Closer
The Samsung Galaxy Note 4 release date continues to inch closer with reports suggesting that it could hit shelves soon after launch and new leaks pointing to what could be an imminent Galaxy Note 4 release.
For months, Samsung Galaxy Note 4 rumors have attempted to out the device's specs, software, launch date and release date ahead of launch. Galaxy Note 4 specs, like the Galaxy Note 4 release date, continue to firm up ahead of Samsung's official announcement and in the past few days, we've started to get a solid read on what could be Samsung's plans for the new Galaxy Note.
Recent Galaxy Note 4 rumors have centered on a collection of high-performance specifications and details regarding its launch and release date. Earlier this week, a report from Korea backed up early Galaxy Note 4 rumors when it suggested that Samsung is planning a Galaxy Note 4 launch for September 3rd, or, just a few days ahead of IFA 2014.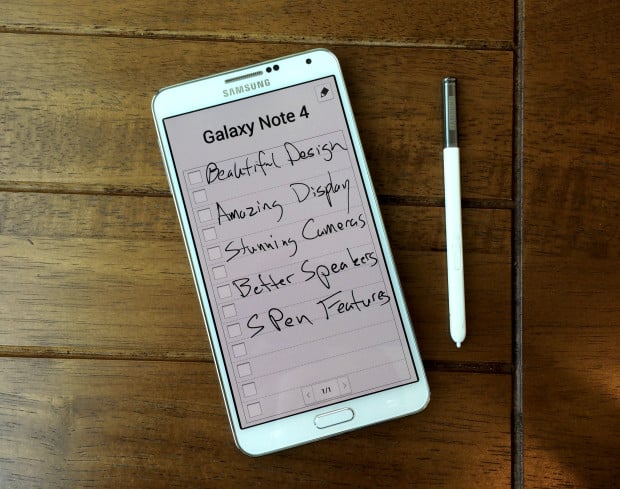 Galaxy Note 4 release date rumors assert that Samsung could be looking to get the Galaxy Note 4 out on shelves earlier than last year's Galaxy Note 3 release which took place three weeks after its launch in early September.
The thinking is that Samsung is looking to keep pace with the iPhone 6, Apple's new iPhone that's expected to touch down in and around the same time as the Galaxy Note 4. The iPhone 5s, Apple's current iPhone, was announced just a few days after the Samsung Galaxy Note 3 and released in key battlegrounds just a few days before.
A discovery on the LG U+ carrier website by Blog of Mobile fuels the fire even further as a drop down menu on its site showcases a device dubbed SM-N910L. The model number SM-N910 has long been associated with the Samsung Galaxy Note 4.
Weeks ago, we saw the well-sourced evleaks suggest that the SM-N910 was, in fact, the Samsung Galaxy Note 4 and that it would be heading to the United States at some point down the road. We've also seen the SM-N910A appear in a User Agent Profile on AT&T's website, QHD display in tow. Furthermore, SamMobile confirmed that both the SM-N910 and SM-N915 are both model numbers for the Galaxy Note 4.
In other words, this SM-910L could be more than just a placeholder. It could, perhaps, be a sign that the carrier is gearing up for a Samsung Galaxy Note 4 release sometime in the next few weeks. A specific Galaxy Note 4 release date hasn't been nailed down, and this listing does nothing to clear it up, but all signs point to a release before the month of September is over.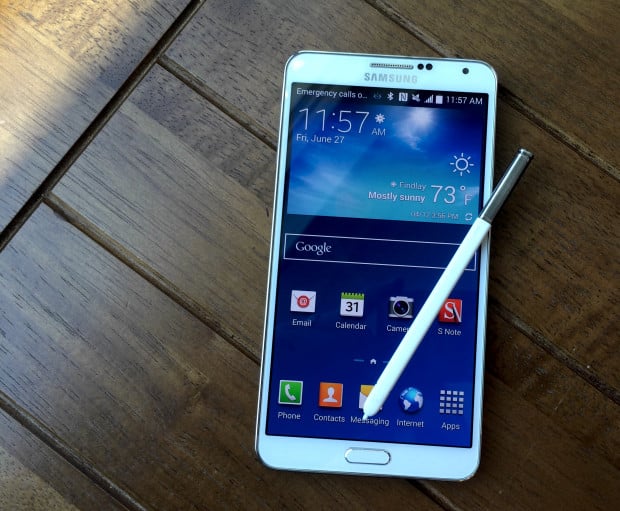 Galaxy Note 4 specs continue to converge as well. Galaxy Note 4 features will apparently trump the hardware on the Galaxy S5. The device is rumored to be coming in both flat and curved models with the curved version of the Galaxy Note 4 is expected to be produced in limited quantities. Both are expected to feature a 5.7-inch QHD display.
Samsung's brand new Galaxy Note is also expected to have a UV sensor, Qualcomm processors with support for advanced LTE, and perhaps, a metal frame. Galaxy Note 4 design rumors have remained fairly scarce up to this point though rumors have continued to point to the inclusion of metal material, something that could help it compete wit the iPhone 6.
The Samsung Galaxy Note 4 is rumored to be coming to AT&T, Sprint, T-Mobile, and Verizon in the United States. All four carriers, along with U.S. Cellular, carried the Galaxy Note 3 and Galaxy Note 2 and appear to be among the carriers in line to offer the Galaxy Note 4 ahead of the holidays and ahead of Black Friday in November.