Samsung Galaxy Note 4 Release Date Rumor Breakdown
If Samsung Galaxy Note 4 rumors are to be believed, a Samsung Galaxy Note 4 release date could be just weeks away. Here, we take a look at all of those Galaxy Note 4 release date rumors and try to make sense of them as we push deeper into the year and closer to Samsung's highly anticipated successor to the Galaxy Note 3.
For months, we've been hearing a ton of chatter about Samsung's plans for the Galaxy Note series. Right now the Samsung Galaxy Note 3, the device the company launched back in September, is the company's flagship device. However, it looks like the Galaxy S5 will be joined by something new and perhaps, something better later this year.
Samsung Galaxy Note 4 rumors have been flying around since the beginning of the year and as we've gotten closer to the fall, we've started to see a steady stream of credible details emerge ahead of Samsung's announcement. We've even seen the company all but confirm Galaxy Note 4 details ahead of time though nothing is confirmed until Samsung takes the stage and announces its brand new product.
From the look of things, the Samsung Galaxy Note 4 could be a valiant challenger for the iPhone 6, Apple's new iPhone release that's expected to touch down in the fall. Rumors point to a 5.7-inch QHD display, a high profile processor that could be 64-bit, an upgraded camera with Optical Image Stabilization, enhanced software, and a new design that could be punctuated by a fingerprint sensor.
Samsung's Galaxy Note series is always among the most powerful options on the market and it appears that the Samsung Galaxy Note 4 will be no different. Unsurprisingly, this has a lot of people intrigued with the upcoming flagship. And while the Galaxy Note 4 specs are on the minds of consumers around the world, so is the Samsung Galaxy Note 4 release date.
In the past seven months, we've heard an absolute ton about the Galaxy Note 4's launch date (announcement date), its release date and many of the details surrounding these two events. Here, we breakdown the device's launch date and release date and offer insight into what you can expect from Samsung and its new Galaxy Note.
Samsung Galaxy Note 4 Launch Date
Samsung still hasn't sent out invites or made any announcements so nothing is set in stone. However, thanks to Samsung's history and a series of leaks and rumors, we have a pretty good idea about when to expect the Samsung Galaxy Note 4 launch. (Reminder, at GBM, we call the announcement date the launch date. The release date is a separate date.)
Back in January, we saw a flurry of Samsung Galaxy Note 4 launch details emerge. At CES, Samsung executive Dennis Miloseski told Recode that the company was planning to introduce the new Galaxy Note in the fall alongside brand new wearables. Rumors suggest that the company will introduce a new product called Gear VR, a new virtual reality headset, alongside the Galaxy Note 4 this fall.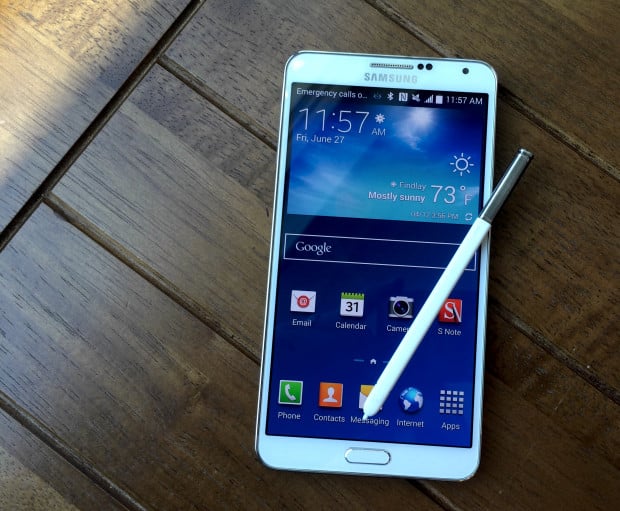 Miloseski's comments were followed by statements to Bloomberg and to Reuters in April. Those statements, from Samsung executives, were far less specific though they both suggested that the company was planning a launch in the second half of the year. This falls in line with Miloseski's time frame and the time frame that Samsung has used for its previous Galaxy Note launch dates.
The past three Galaxy Note models launched at IFA in Berlin, Germany. IFA is a trade show that is dedicated to the latest mobile technology. Think of it as a European version of CES. Historically, Samsung has introduced its Galaxy Note ahead of IFA and Galaxy Note 4 launch date rumors suggest that we could see something similar.
Android Geeks, an Android centric site that has been hit-or-miss in the past, has suggested that the Samsung Galaxy Note 4 launch date will take place on September 3rd. The date, which falls in line with Samsung's usual window and the comments from Samsung execs, would be easy to dismiss if not for the fact that the publication accurately predicted last year's Galaxy Note 3 launch date well in advance. It also helps that the Korean media has continually pointed to an arrival in and around IFA 2014.
So while nothing is confirmed, an Unpacked event in and around IFA 2014 makes a whole lot of sense. It lines up with everything we've heard and it lines up with Samsung's previous launch events. The Samsung Galaxy S5 launch at MWC 2014 showed us that Samsung isn't afraid to use trade shows to generate interest in its flagships.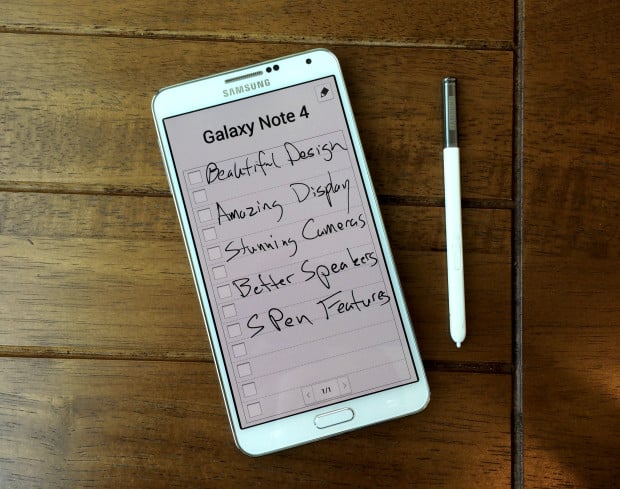 IFA 2014 kicks off on September 5th so at this point, September 3rd, September 4th, and September 5th are the front-runners for a Samsung Galaxy Note 4 launch date. Typically, Samsung issues invites about a month of ahead of time so that media and others can make travel arrangements. If the Galaxy Note 4 launch is really in early September then expect invites to be sent out in early August.
Here is the quick breakdown of the Samsung Galaxy Note 4 launch:
Launch date looks good for September, in and around IFA 2014.
September 3rd, September 4th or September 5th could boast an Unpacked Episode 2 launch event.
Samsung usually sends invites out a month ahead of time so we should know for sure in just a few short days.
Galaxy Note 4 Release Date
The Samsung Galaxy Note 4 launch date is important because it will be the place where Samsung details the Galaxy Note 4, specs, features and its release date. The Samsung Galaxy Note 4 release date is important because it's the day that consumers will finally be able to get their hands on the company's Galaxy Note 3 successor.
Thus far, Samsung has clamped down on specific Galaxy Note 4 release date rumors but that hasn't stopped a few details from trickling out ahead of time. Most recently, a new from Korean publication ETNews, a site with a decent track record, suggested that the Galaxy Note 4 release could come in the early part of September. This mirrors an early report that suggested the same thing.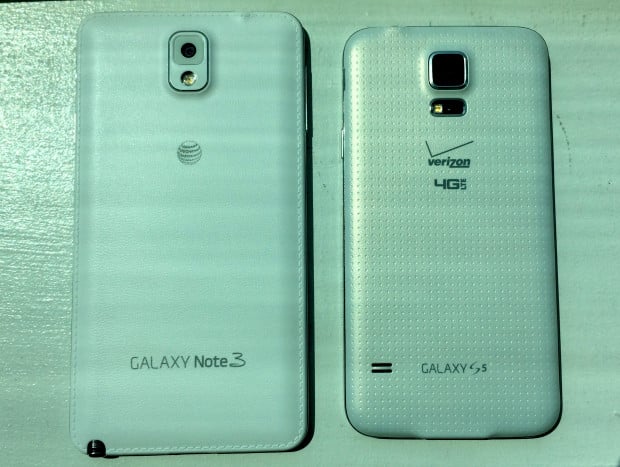 According to these rumors, Samsung wants to get the Galaxy Note 4 out faster than the Samsung Galaxy Note 3 and Galaxy S5, all in an effort to combat the iPhone 6, Apple's flagship that's rumored for September as well. Production for the Galaxy Note 4 is expected to begin in August with an order for five million units.
The exact release date remains unclear though with the Galaxy S5 and Galaxy Note 3 release dates in mind, it's easy to break it down. The Galaxy S5 arrived about six weeks after its announcement at MWC in late February. The turnaround on the Galaxy Note 3 was much quicker. It only took Samsung three weeks from announcement to release.
In other words, we could see the Galaxy Note 4 release come in early-to-mid September, or, right around the time that Apple's expected to release its new iPhone. iPhone 6 rumors put the launch date in mid-September with a release in late September.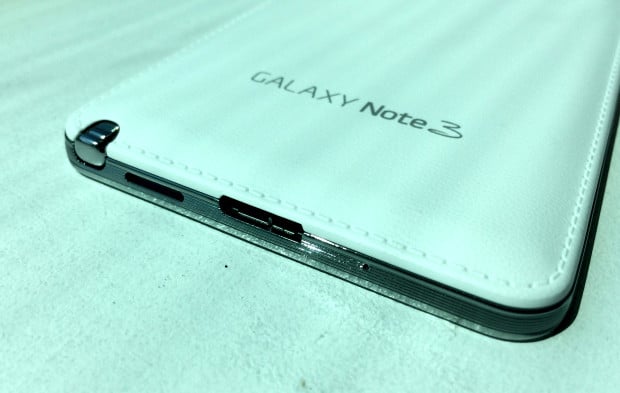 Here's what to make of all of this:
It's clear that Samsung is shooting for a September release. The iPhone 6 release is probably playing a major role in its release date decisions.
An exact release date isn't known but it's looking like the company will try and get the Note 4 out fast in order to compete with the iPhone 6.
A specific date isn't known and Samsung doesn't dictate release dates in the United States. Carriers do. In other words, while we could see a fast release in some regions, it's not guaranteed in the U.S., especially when you consider the iPhone 6 release.
Samsung will almost certainly announce a date on stage during its announcement. It always does and will need to here in order to keep pace with Apple.
Galaxy Note 4 Availability
Samsung Galaxy Note 4 rumors suggest that the Galaxy Note 4 will arrive on all five major carriers in the United States. That means AT&T (the AT&T model showed up in an early UA Prof), Sprint, T-Mobile, U.S. Cellular, and Verizon. These are the same five carriers that carried both the Galaxy Note 3 and the Galaxy Note 2 so they make a lot of sense for this year's model.
It's still not clear if there will be a pre-order, flagship Android devices have pre-orders more often than not, and we haven't heard anything about pricing or specific dates. U.S. carriers will often throw their weight behind flagship Android devices right after launch but leave out many of the crucial details. Something to keep in mind as we push closer to early September and the Galaxy Note 4 launch.

This article may contain affiliate links. Click here for more details.