Samsung Galaxy Note 4 Release Date Rumored
The Samsung Galaxy Note 4 launch date is rumored for September and the Galaxy Note 4 release date is now rumored for September as well as a new leak indicates that Samsung could look to deliver the Galaxy Note 4 early to battle the iPhone 6 release, also rumored for September.
For months, Samsung Galaxy Note 4 rumors have swirled around teasing consumers with tales of its hardware, its software, and its launch date. And as we move deeper into the year, we're starting to see Galaxy Note 4 specs and details start to firm up. In the past two weeks alone, we've seen the alleged Galaxy Note 4's full spec list leak out and today, we're hearing more about its highly anticipated release date.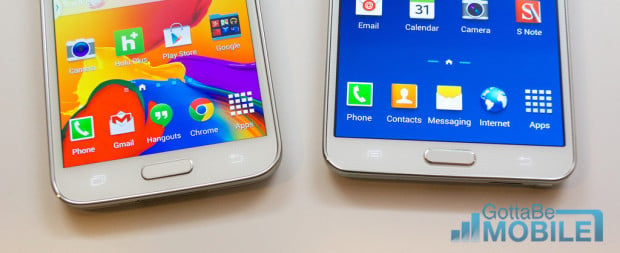 Korean publication Newstomato claims that Samsung is indeed planning a Galaxy Note 4 launch date for IFA 2014 in September, something that lines up with earlier Galaxy Note 4 launch date rumors. Rumors have pointed to a launch on September 3rd, two days before the start of IFA 2014 in Berlin. IFA has served as the Galaxy Note's launch pad for three years running.
Furthermore, the publication believes that Samsung will start Galaxy Note 4 production in July ahead of its launch in September. This early production could perhaps lead to a release date soon after the device's launch in September. A specific Galaxy Note 4 release date is not mentioned leaving the date up in the air as we move closer to launch.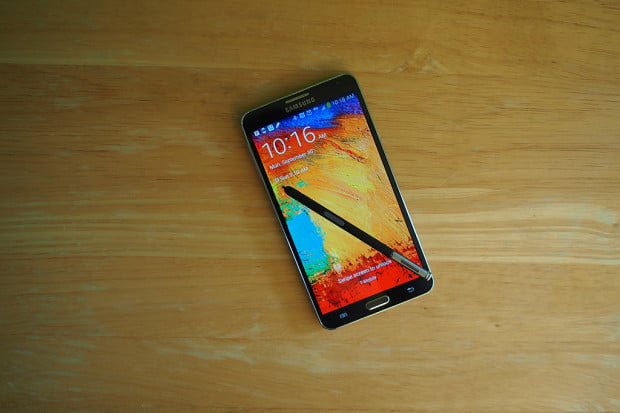 Over the years, Samsung has tightened the gap between launch and release. Samsung's Galaxy Note 3 was released just three weeks after it was announced last September while this year's Galaxy S5 was released about a month and a half after it was announced on stage during Mobile World Congress in Barcelona, Spain. Both devices were released simultaneously in a number of regions around the world and it appears that Samsung is aiming for the same thing with the Galaxy Note 4.
If these rumors hold up, it could mean that the Samsung Galaxy Note 4 release comes in and around the release of the iPhone 6, a device that is expected to compete with the Galaxy Note 4 and other top Android smartphones on the market. The iPhone 6 release date is rumored for September and specifically, for September 19th.
Apple typically releases its iPhone two weeks after announcing the device. It also tends to release the device on a Friday. September 19th falls on the third Friday of the month making it a prime candidate for the iPhone 6 release.
The iPhone 6 is expected to challenge the Galaxy Note 4 directly. Rumors point to the arrival of two iPhone models, a 4.7-inch iPhone 6 and a 5.5-inch iPhone 6, with the 5.5-inch model aimed directly at the large screen Android smartphones on the market.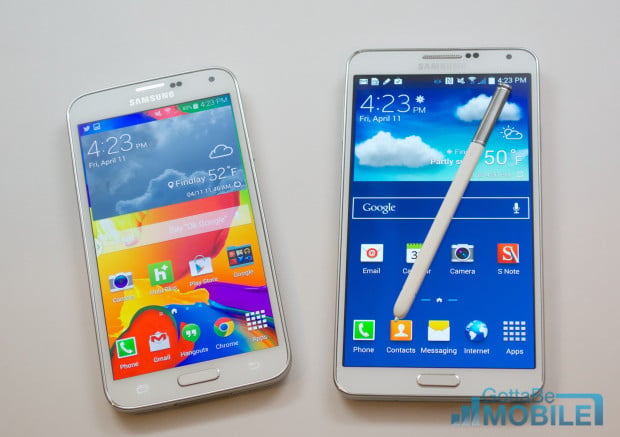 Like the iPhone 6, the Samsung Galaxy Note 4 is expected to feature a number of upgrades over its predecessor. Galaxy Note 4 rumors suggest that it will come with a 5.7-inch QHD display though one model is expected to have a flat display while the other is expected to feature a curved display. The curved model is rumored to be coming to select markets while the other model is expected to be mass produced.
Samsung's new Galaxy Note 4 is also expected to feature a high-powered processor, a new 16MP camera with OIS, design changes including a fingerprint sensor and water and dust resistant qualities, 32GB of storage, and new software features.
It's also expected to arrive for the five largest carriers in the United States including AT&T, Verizon, T-Mobile, U.S. Cellular, and Sprint. All five carriers carried the Galaxy Note 2 and Galaxy Note 3, making them likely candidates for the Galaxy Note 4.

As an Amazon Associate I earn from qualifying purchases.