Samsung Galaxy Note 4 Release Date Rumors Converge
Samsung Galaxy Note 4 release date rumors have converged upon the month of September and new details suggest that the Galaxy Note 4 release date could actually come much sooner than expected.
Throughout the year, we've heard a number of rumors regarding the highly anticipated Samsung Galaxy Note 4 release date. In early January, a Samsung executive pegged the Galaxy Note 4 release for the fall. We've also seen various Samsung executives point to a Galaxy Note 4 launch in the second half of the year though they did not outline any specific windows or dates.
Galaxy Note 4 rumors on the other hand have all pointed to a Galaxy Note 4 announcement in and around the IFA 2014 trade show in Berlin, Germany, the same trade show that Samsung used to launch the Galaxy Note 3, Galaxy Note 2 and the original Galaxy Note. Rumors have pointed to a September 3rd announcement date though that remains unconfirmed.
Over the years, Samsung has closed the gap between its announcements and its release dates. The Galaxy Note 3, for instance, arrived just three weeks after its debut on stage at IFA 2013. And while nothing is set in stone, it appears that Samsung is not only looking to put the Galaxy Note 4 release date in same month as its announcement but it could potentially be gearing up for a much shorter gap.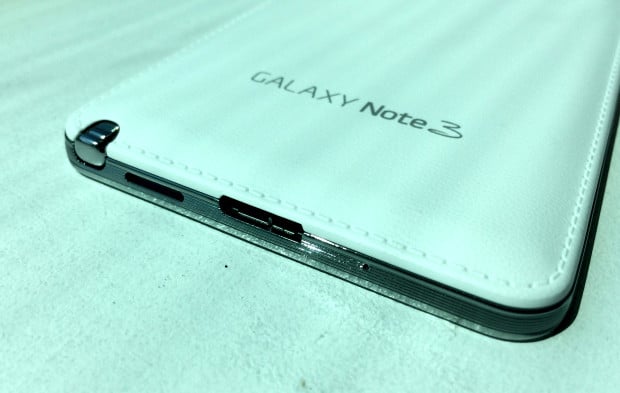 A new report from Korean publication ETNews, a site with a decent track record, suggests that the Galaxy Note 4 release could come in the early part of September. The company reportedly wants to get the device out faster than the Samsung Galaxy Note 3 in an effort to combat the iPhone 6, Apple's flagship that's expected to touch down in the same month. Galaxy Note 4 production will reportedly begin in August ahead of its release.
The publication does not cite a specific date nor does it detail how long the gap between announcement and release will be. It only suggests that Samsung is targeting early September for a launch.
This new information helps to firm up the Galaxy Note 4 release date ahead of its inevitable announcement on stage at a Samsung Unpacked Episode 2 event. However, Galaxy Note 4 release dates may not be created equal.
The Samsung Galaxy Note 3 arrived for over a hundred different regions in late September though consumers in the United States were made to wait a few days. The Galaxy Note 3 release hit the United States in early October. So while the Galaxy Note 4 release might indeed come earlier this year, there's a good chance that it won't come early for everyone.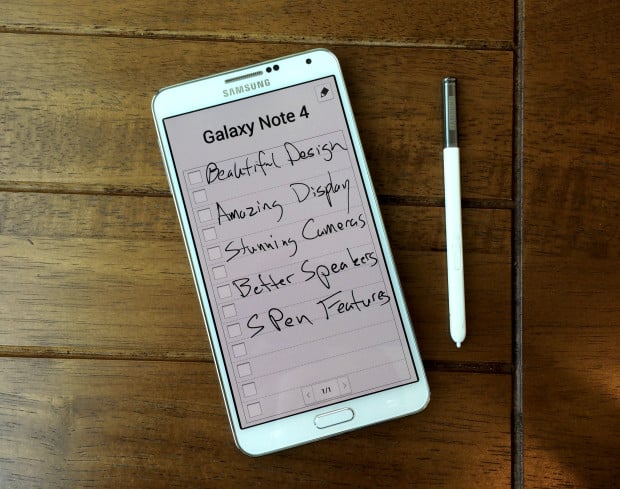 Samsung's new Galaxy Note 4 is expected to challenge the iPhone 6 with a number of high end features including a 5.7-inch QHD display, Snapdragon 805 processor and or a 64-bit processor, 16MP camera with OIS, a design that features colors similar to the Galaxy S5, 32GB of storage, a fingerprint reader, and new software. The device is expected to be joined by new wearables including a new VR headset called Samsung Gear VR.
The Galaxy Note 4 will likely have to contend with a larger iPhone 6 from Apple. iPhone 6 rumors continue to point to two new models, both with a larger display than the iPhone 5s. iPhone 6 display rumors hint at a 4.7-inch Retina Display and a 5.5-inch iPhone 6, the latter of which is seen as a direct competitor to the Galaxy Note 4.
Apple's iPhone 6 will likely be accompanied by new features including a redesign and release date rumors put it firmly inside of the month of September with a launch event tentatively scheduled for the middle of the month. A specific iPhone 6 release date remains unknown though September 19th and September 25th have been rumored as possibilities.

As an Amazon Associate I earn from qualifying purchases.