Galaxy Note 4 Release Date: What Buyers Can Expect Now
While the Samsung Galaxy Note 4 release date remains missing in action, a week after its announcement, we've seen a number of new Galaxy Note 4 release date details emerge. Those details have helped to set new Galaxy Note 4 expectations and here, we take a look at what we know now about Samsung's upcoming release.
Exactly one week ago, Samsung confirmed its Galaxy Note 4, a successor to the Galaxy Note 3 and a device that will challenge Apple's upcoming iPhone 6 release this fall during the holidays. On stage, Samsung confirmed many of the key Galaxy Note 4 details including its hardware and software but the company failed to confirm many of the important details including the Galaxy Note 4 price and the specific Galaxy Note 4 release date.
This was, and still is, a bit of a tough pill to swallow especially now that we know when Apple is putting the iPhone 6 and iPhone 6 Plus on sale (Friday, September 12th) and when it's releasing the iPhone 6 into stores (Friday, September 19th). Both of those dates are confirmed for top U.S. carriers and it means that the iPhone 6 is, once again, going to strike first. Apple's iPhone 5s beat the Galaxy Note 3 to shelves last year.
Obviously, this puts many consumers into a bit of a bind. The iPhone tends to sell out pretty quickly and with a pre-order date fast approaching, many consumers are starting to get an itchy trigger finger. We don't blame them. We're starting to feel the same way.
In the past week or so though, we've seen some Galaxy Note 4 release date details slip through the cracks. And while they don't come from Samsung or its carrier partners, they do help to paint a broad picture for prospective Galaxy Note 4 buyers.
With those in mind, we want to take an updated look at the Samsung Galaxy Note 4 release date and offer up some predictions about the future. Here's what buyers can expect now from the upcoming Galaxy Note 4 release.
Galaxy Note 4 Release Details Before October
The next two weeks are all about the iPhone 6 and the iPhone 6 Plus. U.S. carriers are going to be focused on promoting it, retailers are going to be doing the same. So, we aren't expecting carriers and retailers to release all of their important Galaxy Note 4 details this week or next. We could see a few but we wouldn't be on everything becoming available.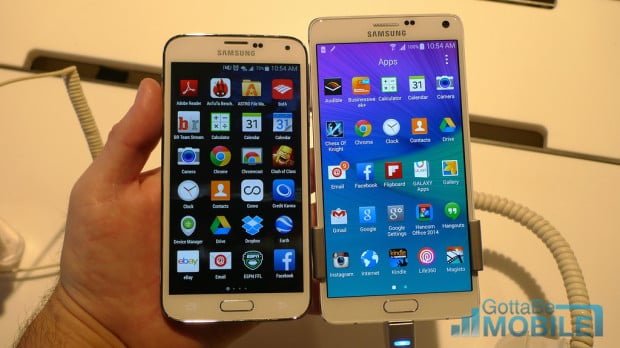 Samsung's Galaxy Note 4 may not the get the same kind of attention as the iPhone 6 but it's still a very important smartphone and one of the biggest names of the year. If we were to see all of the details announced this week or next, they would almost certainly get lost in the shuffle and the daily dose of the iPhone 6 and iPhone 6 Plus release news. That's not good for sales.
Instead, we're expecting carriers and Samsung to strike when the iron is hot, namely, after the iPhone 6 release date on September 19th. We would not be shocked if we started to see details and early orders emerge across the board in the last two weeks of the month. This sets it up nicely during the weeks where the iPhone 6 is probably going to be difficult to find.
Galaxy Note 4 Pre-Orders
At this point, we're still expecting Galaxy Note 4 pre-orders. Verizon offered up a clue when it released its Galaxy Note 4 Edge and Galaxy Note 4 sign up page and we have a feeling that its reference to "pre-orders" serves as a vague confirmation.
We almost always see top Android smartphones go up for pre-order ahead of their release date and the Galaxy Note 4 is one of the top smartphones left in the 2014 pipeline. We doubt that these pre-orders will be as big of a deal as iPhone 6 pre-orders, they never are, but we still expect Samsung and its partners to offer us a way to buy early.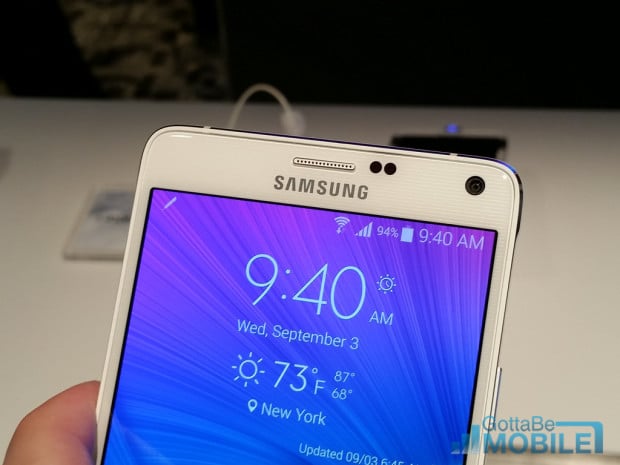 Given that the Galaxy Note 4 release date is confirmed for October, a pre-order would go a long way in the Galaxy Note 4's battle against the iPhone 6 and other top Android devices.
Galaxy Note 4 Release Date in October
At this point, it looks like the Samsung Galaxy Note 4 release date, the global one, is progressing nicely. Earlier this month, we spotted a number of international variants passing through their Bluetooth certification. This is just one of the hurdles that smartphones need to pass before they can be released and now that it's down, they're that much closer to release.
We also recently saw international variants passing through the FCC. In particular, three Galaxy Note 4 models recently got approval. The SM-N9109W is expected to be a variant for Chinese carrier China Telecom. The SM-N910U looks like it could be an international model though specifics remain unknown at this point. And finally, the SM-N910G also received its approval though it's not clear what it might be.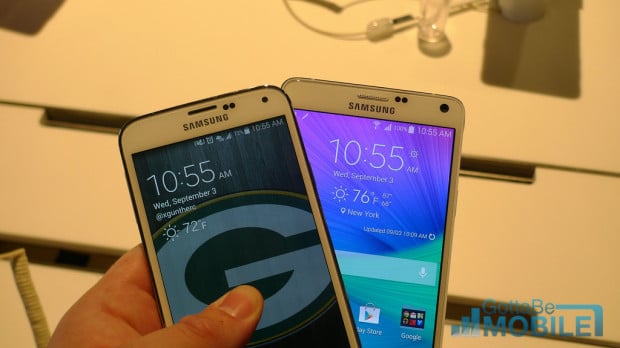 China is key because China is one of the key battlegrounds not just for Samsung but for Apple and the iPhone as well. There's a reason Samsung hosted a Galaxy Note 4 launch event in Beijing, China. It's a huge market and what amounts to a modern day wild west for technology.
These certifications don't necessarily mean that a Galaxy Note 4 release date is imminent but it does look like Samsung is on track for October. We expect it to land firmly next month and would not be surprised if it landed in and around that rumored October 10th date. After all, Samsung doesn't have much time to waste in its battle against the iPhone 6.
U.S. Galaxy Note 4 Release Date in October
Earlier this month, the AT&T Galaxy Note 4 was caught cruising through the FCC. So far, this is the only U.S. bound Galaxy Note 4 variant that we've spotted but it's enough evidence to draw some logical conclusions.
First, the U.S. Galaxy Note 4 release date is making progress. If the AT&T Galaxy Note 4 is through the FCC, the other models shouldn't have too much trouble and shouldn't be too far behind. And second, the U.S. Galaxy Note 4 release date is getting closer.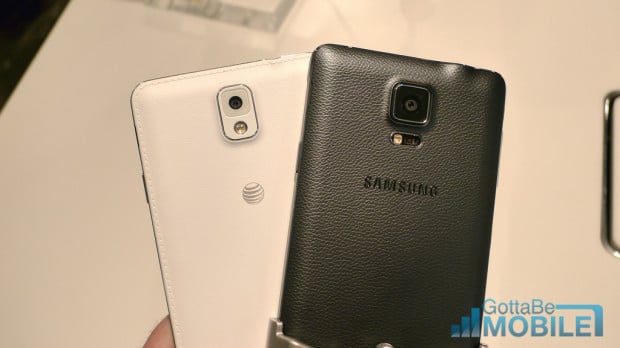 All along, we've been expecting the U.S. Galaxy Note 4 release to coincide with the global Galaxy Note 4 release and it's looking like that could certainly in just a few short weeks. Samsung's put an emphasis on the U.S. market, the Galaxy Note 4 launch also took place in New York City, and it's a key battleground for the Galaxy Note now that the iPhone 6 comes with a larger display.
The FCC filing is a good sign and it means that consumers should expect the Galaxy Note 4 U.S. release to be on schedule for October.
Plenty of Stock
Android smartphones rarely sell out. And now that the iPhone 6 is confirmed for September 19th, a Galaxy Note 4 sell out on release day is an extreme long shot. Expect there to be ample Galaxy Note 4 stock, across all carriers, in all regions. Samsung's been doing this for years and its supply lines are as good, if not better than Apple's.

This article may contain affiliate links. Click here for more details.