Galaxy Note 4 Release Firms Up Ahead of Launch
The Samsung Galaxy Note 4 release continues to firm up as new details emerge ahead of the Galaxy Note 4 launch date in early September.
As we move closer to the fall and the Samsung Galaxy Note 4 launch date, we're starting to see the company's plans fall into place well ahead of time. We've seen Galaxy Note 4 specs start to firm up well in advance, we've seen Galaxy Note 4 release date rumors target a very specific window, and we're now starting to hear about some of the products that could be released alongside the Galaxy Note 4 this fall.
Back in January, Samsung executive Dennis Miloseski told Recode that the company would be launching new wearables alongside the new Galaxy S and new Galaxy Note in the fall. Samsung introduced the new Gear 2 smartwatch and Gear Fit alongside the Samsung Galaxy S5 back at Mobile World Congress 2014 and released them both earlier this year.
Miloseski told the publication that the company would release a mix of devices including some that "can operate independently and those that rely on a smartphone for part of their functionality." Both the Gear 2 and the Gear Fit depend on a smartphone to function.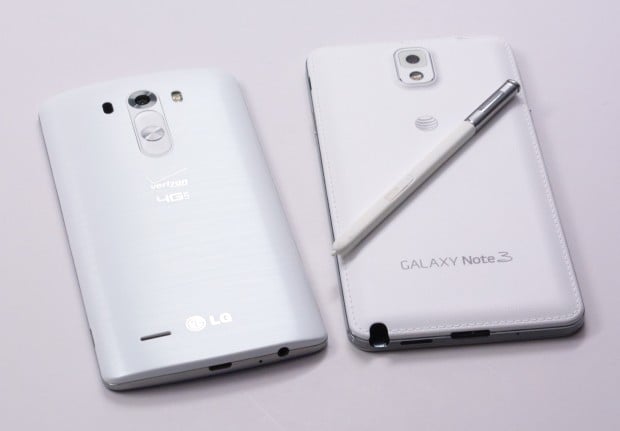 A new report from Yonhap in Korea suggests that we could see Samsung unveil a new wearable that can operate independently alongside the Galaxy Note 4 in September. These new details suggest that Samsung is working on a new product dubbed "Gear Solo" that will come with its own universal subscriber identity module (USIM) card, meaning, it can function without a smartphone.
Details about the actual device are slim though the publication suggests that it will not support LTE, the high-speed network that carriers in Asia and the United States employ.
The arrival of the Gear Solo could mean that Samsung's Unpacked event will be the launch site of three new products including the Galaxy Note 4 and a new device dubbed Gear VR. Gear VR will reportedly be Samsung's new virtual reality headset, a device that's supposedly being developed in cooperation with Oculus VR. The company is expected to release the Gear VR's SDK soon after the Unpacked event on September 3rd.
It now appears that the Samsung Galaxy Note 4 release will be joined by two other products. Even so, the star of the show will likely be the new Galaxy Note, a device that's expected to replace the Galaxy Note 3 and take on Apple's rumored iPhone 6 this fall.
Galaxy Note 4 specs are said to include a brand new 5.7-inch QHD display, a Snapdragon 805 processor, a new upgraded camera sensor with image stabilization technology, a design that incorporates a fingerprint sensor, new software, and a release on the top five carriers in the United States including AT&T, Sprint, T-Mobile, U.S. Cellular, and Verizon Wireless.
Samsung's Galaxy Note 4 release date is rumored to be taking place in the middle of September with the week of September 15th emerging as a possible release window. The Galaxy Note 4 release has been rumored to be coming much sooner than last year's Galaxy Note 3 release as Samsung attempts to compete with Apple's iPhone 6.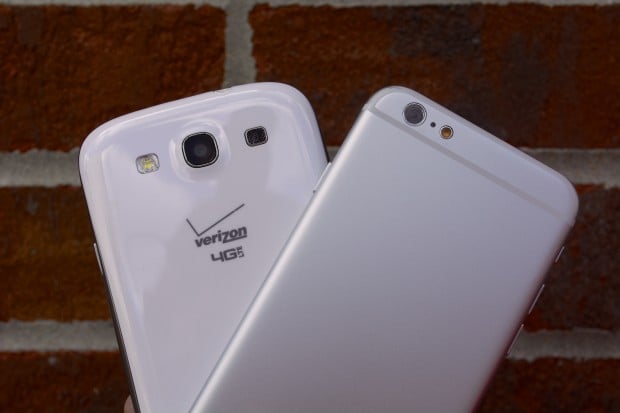 The iPhone 6 launch is rumored for September 9th, a few days after the Galaxy Note 4 release, with an iPhone 6 release date rumored for September 19th. The iPhone 6 is expected to be in possession of some significant upgrades including two new display sizes, one of which could be on par with the Samsung Galaxy Note 4.
iPhone 6 rumors point to a 4.7-inch model and a 5.5-inch model. Both are expected to feature high-end specifications including high-resolution displays, A8 processors, cameras with image stabilization technology, and redesigns that are slim and well protected thanks to sapphire material.
Apple's new wearable, the iWatch, isn't expected to debut in September. Instead, rumors point to a launch inside of October ahead of the holiday shopping season.

This article may contain affiliate links. Click here for more details.