7 Samsung Galaxy Note 4 Rumors Worth Believing
As we move deeper into the year, we continue to see Samsung Galaxy Note 4 rumors attempt to piece together the company's flagship ahead of its launch date. With consumers starting to get wrapped up with the rumored Galaxy Note 4 release, we want to take a look at 10 things we think we know about Samsung's upcoming Galaxy Note 3 successor.
Samsung is well known for releasing two big name smartphones per year. The first is always the Galaxy S, a device that has been around for many years now and a device that is considered, by many, to be Samsung's best smartphone option. Earlier this year, we saw Samsung release its Galaxy S5, a device that brings a number of upgrades to challenge devices like the iPhone 5s, HTC One M8 and LG G3.
The second flagship is the well known Galaxy Note, Samsung's large screen smartphone that comes bundled with the company's S Pen stylus. The Galaxy Note, for several years now, has joined the Galaxy S in Samsung's quest to smash Apple and various other competitors including HTC and LG.
Last year, Samsung introduced the Galaxy Note 3, it's third-gen Galaxy Note, and a device that it equipped with significant power. Even now, almost a year after it was first released, the Galaxy Note 3 ranks up there with the most powerful smartphones on the market. It was, and still is, a big time smartphone. And that's what has consumers excited about what's next.
Samsung Galaxy Note 4 rumors have been flying around for quite some time now and we're starting to see many of them firm up ahead of its inevitable release. Here, we breakdown these Galaxy Note 4 rumors and take a look at what we think we know so far about Samsung's upcoming replacement for the popular Samsung Galaxy Note 3.
Samsung Galaxy Note 4 Rumor Breakdown
Fall Launch
At this point, those thinking about making the Samsung Galaxy Note 4 their next smartphone should be looking towards the fall. The company hasn't confirmed a specific date or a specific venue just yet but it's pretty clear that this is when the Samsung Galaxy Note 4 will be announced, on stage, at an Unpacked event.
Samsung, numerous times, has alluded to a fall launch. Galaxy Note 4 rumors have all pointed to a launch in the fall and specifically, at or ahead of IFA 2014. IFA has served as the launch pad for the past three Galaxy Note models and it kicks off September 5th in Berlin, Germany. Galaxy Note 3 launch rumors point to an arrival on September 3rd, ahead of IFA, but IFA will more than likely serve as Samsung's host.
We're also confident that we'll see Samsung use an Unpacked event to launch its Galaxy Note 4. The Galaxy S5 Unpacked 5 event was dubbed "Episode 1" and unless Samsung is cancelling the series after the pilot, we expect there to be an Episode 2 somewhere down the road. The company used the same approach last year.
So at this point, we know that there is a very good chance that we'll see the Samsung Galaxy Note 4 launch in September.
Fall Release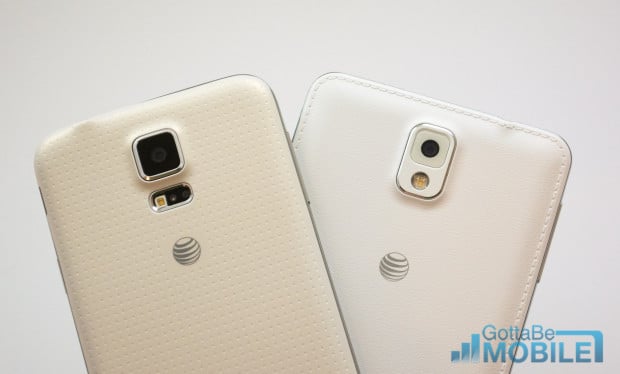 Because we know that there is a good chance that it will be launched in September, and more specifically in early September in and around IFA, we know that its release date will likely come in either September, October or November.
Over the years, Samsung has worked to close the gap between its announcements and its releases. It used to be that the company would announce a phone and it would arrive a few months down the road. Take a look at the Galaxy Note 2 launch and release in the U.S. and you'll understand what we're talking about.
These days, Samsung has closed the gap to three to five weeks. Just about a month after a device hits the stage, we see it hit shelves. And not just in Korea, in hundreds of regions around the world. Samsung runs an impressive supply chain.
With this and the September rumors in mind, it's hard to think that the Galaxy Note 4 release will come much later than October. A release in September or October sets the company up perfectly for Black Friday, for the holidays and for its battle with the iPhone 6. The iPhone 6 is supposedly going to arrive in September as well and Samsung can't afford to be late to release.
Those interested in the Galaxy Note 4 release would be wise to circle September or October on the calender. Put it in pencil for now but don't be surprised when it hits shelves sometime within the confines of those two months.
Looks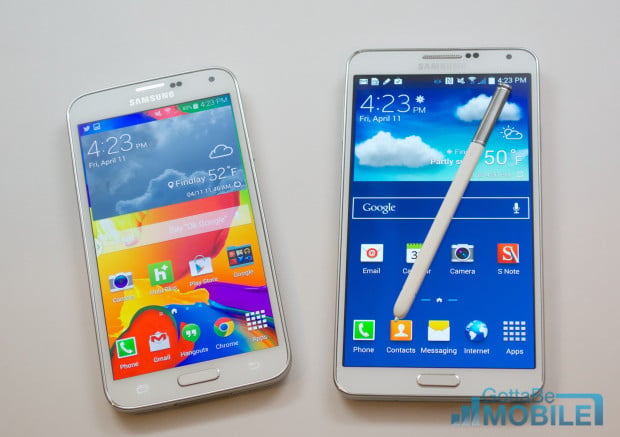 It's hard to argue with history. It's also hard to argue Samsung itself. Samsung executives continue to hint at a brand new form factor for the Galaxy Note 4. There is talk of it featuring a brand new three-sided bent display but it's clear that that is just one of the designs that Samsung has going on behind the scenes and there is no guarantee that it will make the final cut.
Even if the three-sided display is dropped, the Galaxy Note 4 will come with changes to its form factor. For one, rumors suggest that it will come with a water and dust resistant design, something that Samsung brought to the Galaxy S with the Galaxy S5. This would facilitate changes to the design, if true.
Most important though is that we know that Samsung changes the way its flagship smartphones look every single year. No Galaxy Note or Galaxy S has kept the same design. Designs have been similar but we've always seen tweaks and improvements made. It's hard to expect anything less from the Galaxy Note 4, especially with Samsung executives continuing to point to a massive overhaul.
While the massive overhaul may not come with the Galaxy Note 4, don't expect the Galaxy Note 4 look to mirror the faux plastic form factor or the dimensions of the Galaxy Note 3.
Improved Display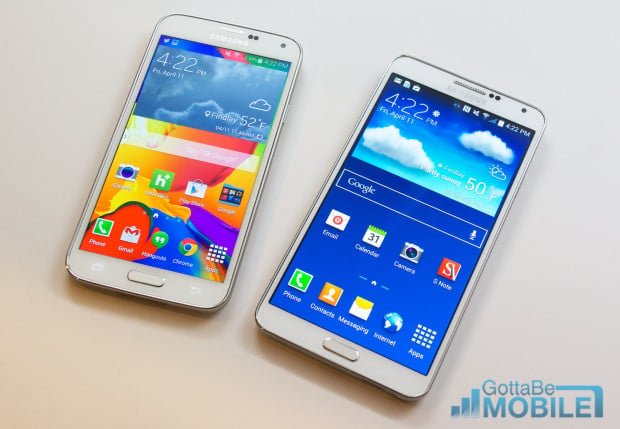 Bent display or not, there is a very good chance that the Galaxy Note 4 will come with a display that is improved over the one found on the Samsung Galaxy Note 3. Rumors suggest that we could see Samsung tack on a QHD display, QHD means Quad HD, onto the Galaxy Note 4 which would put it on par with the LG G3. The rumor also suggests that it will keep the same 5.7-inch display.
To us, both make sense. The Galaxy Note is a device that would benefit greatly from an extremely high resolution display. This is a device that is meant for consuming content and that content should look as good. A QHD display would offer sharp, crisp looking content while keeping Samsung neck and neck with LG in the smartphone arms race.
As for the size, a sharp increase could push the Galaxy Note series into the niche zone with consumers and that's not good. This is a mainstream device. The Galaxy Note 3 is already too big for some people (I have huge hands and it's hard for me to use with one hand) and a massive change in size would work against Samsung, particularly if Apple releases a 5.5-inch iPhone 6 that's slim and easy to hold.
At the very least, expect Samsung to tack on the same upgrades we saw it unleash on the Galaxy S5. Just how good is the Galaxy S5 display? DisplayMate, the industry voice on mobile display quality says, "the Galaxy S5 is the best performing Smartphone display that we have ever tested." Dr. Raymond M. Soneira adds, "it has raised the bar for top display performance up by another notch."
That good.
New Software
Samsung always makes changes to its Galaxy Note 4 software so it should come as no surprise to learn that the company is testing potential features behind the scenes. According to SamMobile, here's what Samsung has cooking:
Smart Fingerprint –  It wasn't fully detailed but it's assumed that it has something to do with being able to customize a fingerprint reader for certain actions.
Multi Network for Booster –  Could be similar to the Download Booster feature on the Galaxy S5 that combines Wi-Fi and cellular data for faster download speeds.
Swipe to Launch Motion Launcher –  Could be similar to Motion Launch on the HTC One M8.
Aqua Capture – Possibly similar to the Aqua Mode found on the Samsung Galaxy S4 Active. Aqua Mode allowed Galaxy S4 Active users to take photos underwater.
While these may not make the final cut, the point is this. Samsung isn't going to release a new flagship smartphone without software changes. It's like if Apple released the iPhone 6 with iOS 7.1. It doesn't make sense. Expect the Galaxy Note 4 to arrive with a number of upgrades in the software department and for those software features to make themselves known before the launch event.
Samsung hardware doesn't leak out but Samsung software has a habit of leaking out, extensively, prior to the company's launch events.
Fingerprint Sensor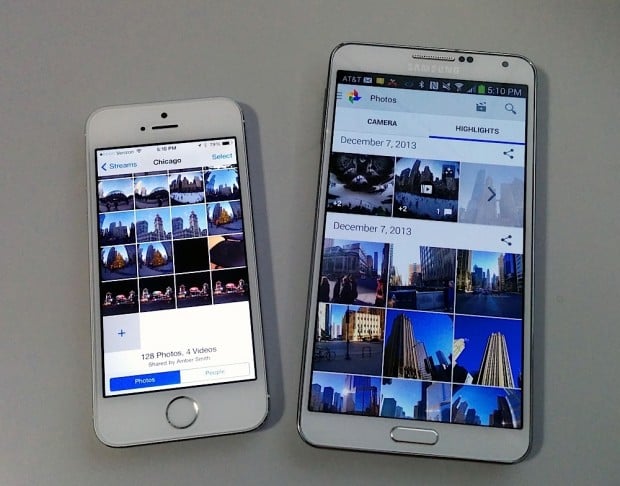 If the Smart Fingerprint feature wasn't enough evidence, consider the fact that we've heard several times that the Galaxy Note 4 will come with a fingerprint sensor to match the Galaxy S5 and iPhone 5s.
The latest shred of evidence comes from supplier Synaptics who claims that small area-type fingerprint sensors will debut on smartphones and tablets later on this year. Synaptics supplies Samsung with its sensors so all we really need to do is put two and two together here.
Expect the Samsung Galaxy Note 4 to have a home button and to have a fingerprint reader for added security and convenience. We also wouldn't be surprised if the sensor is improved over the one found in the Galaxy S5. The Galaxy S5's fingerprint reader has received mixed reviews. Our time with it has been a mixed bag.
Other Products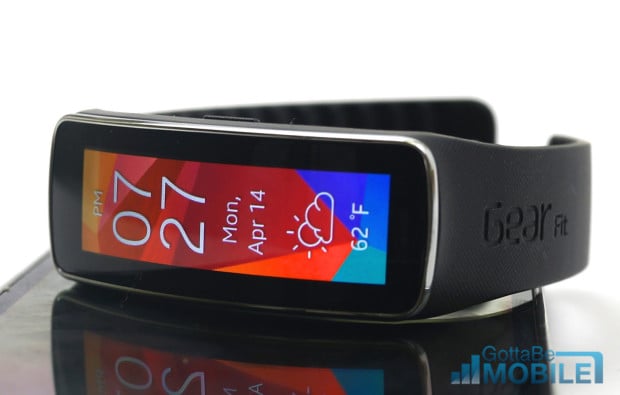 Finally, we're pretty sure that Samsung is going to announce new products not called Galaxy Note on stage alongside the Galaxy Note 4. Early in the year, a Samsung executive claimed that new wearables would arrive with the Galaxy S5 in the spring and the Galaxy Note in the fall. And rumors are certainly pointing in that direction.
We've heard about three possible announcements. One, a Galaxy F, also known as the Galaxy S5 Prime. The device is rumored for September with a QHD display and metal design. Two, a Galaxy Gear 3 smartwatch. And three, a Google Glass competitor that will supposedly be running the company's Tizen operating system.
Unpacked events are really the only time that Samsung can get a ton of eyeballs on its products so it would not be shocking to see it unveil several new products ahead of the holidays.