Samsung Galaxy Note 5: 10 Things We Already Know
It's only May but we're already starting to see credible Samsung Galaxy Note 5 rumors emerge and firm up ahead of the device's highly anticipated arrival later this year. With that in mind, we take a look at what we already think we know about the Galaxy Note 5 specs, release and more.
We're starting to push away from the Galaxy S6 and Galaxy S6 Edge release. As we do, we're starting to hear  a lot about Samsung's next big project, a project that's currently dubbed "Project Noble." The name reportedly refers to Samsung's codename for the Samsung Galaxy Note 5, a flagship successor to last year's Galaxy Note 4.
While nothing is confirmed, Galaxy Note 5 rumors have started to pick up the pace in the month of May as Samsung works behind the scenes to get its Galaxy Note flagship ready for release and battle with devices like the iPhone 6, iPhone 6s, LG G4, and more.
Samsung hasn't taken the stage but that doesn't mean that we don't already have a solid read on what's to come. Today, we take a look at the most credible Galaxy Note 5 rumors and tell you about some details that are already all but confirmed ahead of the Galaxy Note 5 release date.
Galaxy Note 5 Launch Date
Samsung hasn't sent out any invites but we already have a solid lead on the company's plans for the Galaxy Note 5 launch date.
If you're at all familiar with the Galaxy Note series, you know that Samsung always makes its announcements in and around the start of IFA in Berlin, Germany. IFA is a popular tradeshow that mobile companies use to showcase new products to the media, public, and businesses.
The Galaxy Note 4, Galaxy Note Edge, Galaxy Note 3, Galaxy Note 2, and the original Galaxy Note were all announced and shown off at IFA.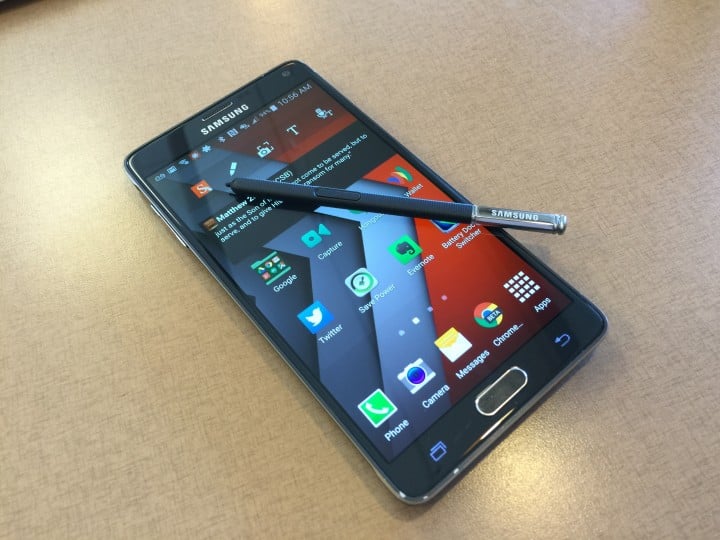 Thus far, we've only seen two Galaxy Note 5 launch rumors. One suggests that we'll see the device arrive in August. The other, from SamMobile, suggests that Samsung is once again gearing up for a launch at IFA. IFA 2015 kicks off on September 4th. SamMobile is extremely credible, the other publication is hit-or-miss.
Smart money is on a launch in August or September with a ton of Galaxy Note 5 rumors and leaks in leading into the announcement. We're still very early in the rumor cycle and it's clear, thanks to leaks, that Samsung's still very much in the development phase. The Galaxy Note 5 isn't coming any time soon.
US Galaxy Note 5 Release
Samsung Galaxy Note 5 rumors have, thus far, failed to establish a full list of Galaxy Note 5 carriers. That's not surprising. It's May and the Galaxy Note 5 probably won't arrive until September.
A recent report from SamMobile outlines some potential Galaxy Note 5 release details. The site says that Samsung will use model number SM-N920F for the international version of the Galaxy Note 5. The international Galaxy Note 4 model number is SM-N910x so the change is a logical one. The leak also outlines several other model numbers including those for the AT&T Galaxy Note 5 and Verizon Galaxy Note 5.
Galaxy Note 5 – SM-N920A NA ATT (AT&T)
Galaxy Note 5 – SM-N920V NA VZW (Verizon)
The site released the Galaxy Note 4 and Galaxy S6 model numbers well ahead of their respective release dates and their information is backed by an IMEI number found by Galaxy Club.
We're fairly certain that these model numbers are legit and we're fairly certain that we'll see the usual suspects (AT&T, Sprint, T-Mobile, U.S. Cellular, Verizon) release the Galaxy Note 5 later this year.
Global Galaxy Note 5 Release
That leak also featured model numbers for devices outside the United States:
Galaxy Note 5 – SM-N920F EUR XX (Europe)
Galaxy Note 5 – SM-N920S KOR SKC (Korea)
Galaxy Note 5 – SM-N920K KOR KTC (Korea)
In other words, it's pretty clear that the Galaxy Note 5 release is going to reach countries beyond the United States. Samsung's Galaxy Note series typically ends up in more than a 100 countries around the globe with Korea and Europe playing a big role in the lineup.
Galaxy Note 5 Display
Every single Galaxy Note 5 rumor we've seen suggests that Samsung is trying to decide between one of two different display types.
The latest Galaxy Note 5 rumors suggest that Samsung is currently testing a Quad HD display (1440 x 2560 pixel resolution) and an Ultra HD display. UHD resolution would bring 2160 x 3840 resolution at 700+ pixels-per-inch to the Galaxy Note series.
While Ultra HD display technology is clearly in development behind the scenes, it's not clear if it will win out over Quad HD. Samsung may not decide until much later this year.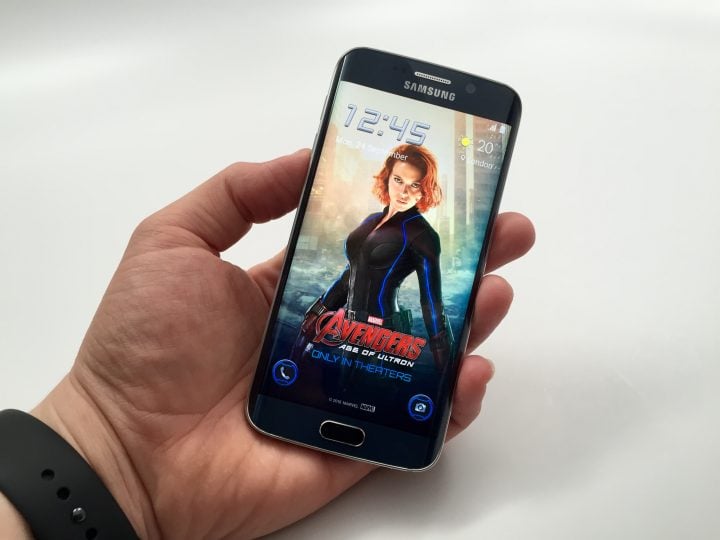 Samsung's Galaxy S6 and Galaxy Note 4 both feature Quad HD displays and there's no way that Samsung will take a step backwards with its 2015 Galaxy Note release. If anything, the device will be the first to feature the company's new AMOLED display technology. It's either going to be Quad HD or Ultra HD, we're confident about that.
Rumors suggest that the display will be in the vicinity of 5.7-inches and 5.9-inches. Not that that is surprising. The Galaxy Note series is known for its big display and S Pen stylus.
Premium Design
The Samsung Galaxy Note 4's combination of plastic and metal foreshadowed the future. The Samsung Galaxy S6 and Galaxy S6 Edge's combination of glass and metal are probably a foreshadow of what's to come.
Samsung's well known for keeping its designs under lock and key ahead of launch so we haven't seen any big Galaxy Note 5 design leaks. We have, however, seen top Samsung execs make some remarks that suggest that we probably won't see the company make a return to plastic any time soon.
In recent comments made to Pocket-lint, Samsung UK's vice president for mobile and IT Conor Pierce offered up some interesting quotes that hint at what we could see from Samsung down the road:
The company realised that it needed to do something different. We asked questions of people, what do they want? They want premium design, tick that box. They want the best camera, there you go. They want to solve battery issues. And they want choice. So I'm very confident that [the S6 and edge] materialised from what people want.

We've learned that bringing beautiful, premium innovations in design is what people want. I think the market needs this as well because the market has been very saturated.

I think it's about us breaking new ground. It was a bold move to try to do something different, but if you go back to last year, we had the Note edge and you could see how well that was received. So we understand that this is what people want. They are looking for some inspiration, so yes you will see that across our portfolio.
Pierce goes on to say that future products, like the Galaxy Note 5 perhaps, could take a similar route as Samsung tussles with Apple and the iPhone:
What we have noticed is that typically the upgrade cycle is every 24 months because of the contracts, and people are generally offered an upgrade around six months before that.

That's when they start to look at the phones on the market. So it's very important that we don't just do our best work in this current quarter. People don't just turn up in this quarter, or July, August or September, looking for a new phone, it's all year round.

I think the fact that we managed to deliver a new form factor with the Note, create a new category, shows the ambition to keep changing and keep innovating. Samsung puts $40 million a day into research and development, which is a massive injection of money into R&D.
It's difficult to see it going back to its plastic designs, especially after the Galaxy S6 and Galaxy S6 Edge designs (iPhone copies or not) were so well received.
New Processor
Samsung always changes its Galaxy Note processor so it's not surprising to learn that the Galaxy Note 5 will probably come with a next-gen chip.
A new report claims that Samsung will be using a Exynos 7422 processor inside the Galaxy Note 5. This new processor will supposedly "be the company's first ever all-in-one solution (ePoP) as it will combine the CPU, GPU, RAM, storage, and modem on a single chip."
Samsung's also said to be testing another chip, a new Exynos 7430 chipset, but the CPU is still only an engineering sample and it likely won't be ready in time for the Galaxy Note 5's release. Samsung reportedly hasn't decided on a final chipset but all signs point to the Exynos 7422, not the Exynos 7430.
Qualcomm is making a strong push to try and get back in Samsung's good graces but it doesn't look like Samsung will use a Snapdragon chip in its new Galaxy Note.
The Galaxy Note 5 will feature a powerful processor, no doubt about it.
New Camera Features
Samsung typically upgrades its camera sensors. Even in years when it doesn't, it tacks on some software features that improve one of the best camera apps in the business. The camera is one of the most important features of any smartphone, Pierce makes that clear in his comments above, so it's not surprising to learn that Samsung's Galaxy Note 5 will probably feature some upgrades.
Samsung is reportedly working on new camera features in its upcoming Android 5.1.1 update. The features are unclear though rumors suggest they might have something to do with Google's camera API.
If Google adds the full API, we could see some changes to the camera including RAW and better control over the shutter speed. With the iPhone 6s camera rumored to be coming with some massive changes, there's little chance of Samsung sitting on its sensor and software from last year. There will be upgrades.
Android M or Android 5.1
Android 5.1 is currently in development and it's going to be heading to the Galaxy S6 and Galaxy S6 Edge. There's a very good chance that it will be the software that debuts alongside the Galaxy Note 5 that is unless Google pushes an Android 5.1.2 or Android 5.2 update between now and the fall.
Google is expected to show off its Android M update at Google I/O in late May though there's no guarantee that it will release it any time soon. Last year, Google showed off Android L in June and released it as Android 5.0 Lollipop in November after a developer preview.
Either way, the Galaxy Note 5 will come with a new version of Lollipop or, if we're lucky, Android M.
Galaxy Note Edge 2
Samsung's probably not going to be ditching its curved display technology any time soon and that's why it hasn't been surprising to see rumors point to a Galaxy Note Edge 2 for the fall.
SamMobile claims that there will only be one version of the Galaxy Note 5. Samsung's other big project, "Project Zen," will reportedly be a spiritual successor to the Galaxy Note Edge and won't carry the Galaxy Note 5's name.
The Galaxy Note Edge 2 will supposedly feature a dual-edge display as rumors suggest but it won't come with the same high-end specs as the Galaxy Note 5. Specs are said to include a 5.4-inch to 5.5-inch dual-edge curved display, an S Pen stylus, a hexa-core Snapdragon 808 processor from Qualcomm, 16GB of internal storage, a 16MP rear camera with OIS, and an 8MP front-facing camera.
Given the amount of rumors that we've seen and given that Samsung has invested a ton of time and energy into its new technology, we will almost certainly see it deployed later this year. Galaxy Note 5, Galaxy Note Edge 2, or otherwise.
New Wearables
Finally, it looks like Samsung will launch a new Apple Watch competitor alongside the Galaxy Note 5 at IFA 2015. This doesn't come as much of a surprise given that the device was supposed to arrive earlier this year.
In the buildup to MWC 2015, rumors suggested that Samsung would announce a new round smartwatch to compete with the Apple Watch. That announcement didn't happen and now signs point to a delayed arrival. Samsung's well known for announcing wearables alongside its flagship smartphones at Unpacked events.
The device is codenamed "Orbis" and it will supposedly come with a rotating bezel ring, among other features. Samsung's not going to let the Apple Watch reign unopposed. We'll likely see it release something to compete during the holidays and it's probably going to be the Gear A.

As an Amazon Associate I earn from qualifying purchases.