Samsung Galaxy Note Coming to T-Mobile in July?
It appears that the Samsung Galaxy Note, Samsung's 5.3-inch smartphone, might be headed to T-Mobile in July.
TMoNews is reporting that the Samsung Galaxy Note might be hitting T-Mobile on July 11th which means that those looking to get the massive smartphone on the Magenta carrier likely have over a month of waiting to endure.
Of course, release dates like these are subject to change and it's certainly possible that T-Mobile will release the device before that date or possibly even after it.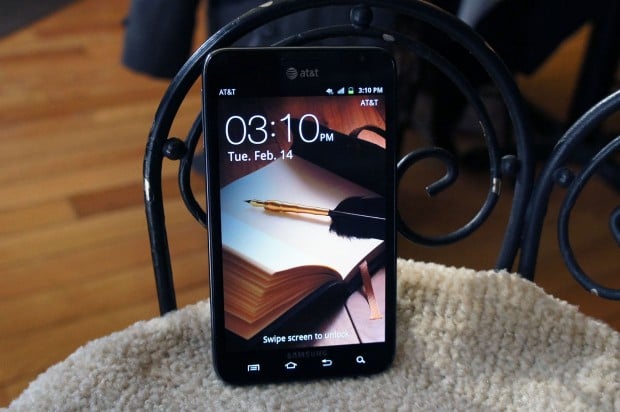 Read: Samsung Galaxy Note Review: Editors' Choice Award.
This isn't the first time that the Galaxy Note for T-Mobile has come to the surface. In fact, an image of the device with T-Mobile branding surfaced at the end of April.
It also leaked out in a user agent string. Both the image and the user string leak are good signs that the device is indeed headed to T-Mobile's HSPA+ network and this new rumored release date seems to solidify T-Mobile's plans ever further.
The Samsung Galaxy Note is currently available on AT&T's 4G LTE network in the United States. However, it now appears as though T-Mobile will join the party soon with a launch on Sprint also a possibility at some point down the road.
The Samsung Galaxy Note, a 5.3-inch hybrid device that is part phone and part tablet has been a surprising success. Samsung recently announced that it has shipped 5 million Galaxy Notes worldwide, a figure that would certainly be attractive to the likes of Sprint.
Samsung's hybrid device is also still waiting for the upgrade to Android 4.0 Ice Cream Sandwich which should make it even more appealing to those looking for a device with a lot of screen real estate and a stylus.