Samsung Galaxy Note ICS Update Now Available
The much-anticipated Samsung Galaxy Note ICS update that we told you about yesterday, finally showed up today for many AT&T users.
I tried to update via the built-in over the air mechanism in Android, but that didn't show an update. Users can test this on their Note by tapping the menu button from the home screen and then choose Settings and then Software Update.
If that doesn't bring the Android 4.0 Ice Cream Sandwich update to the Galaxy Note, users can manually update to the Ice Cream Sandwich OS and the latest Samsung Galaxy Note apps.
I downloaded the update by installing the Samsung Kies program, that interfaces with Samsung Android phones, and got the update from that application. It installs the update on the Samsung Galaxy Note.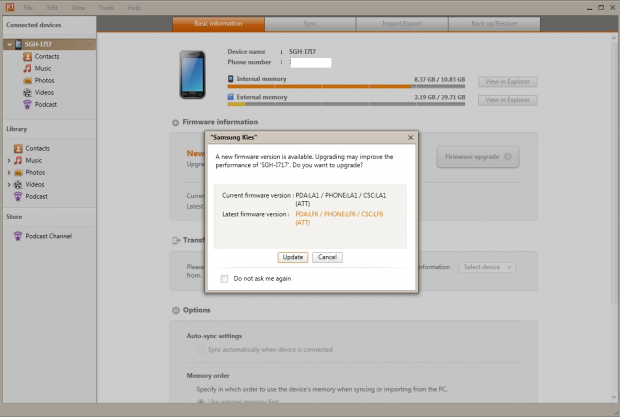 The Samsung Kies program also lets users sync information to and from the phone, like contacts, pictures, videos and other files. Download the versions for both Mac and Windows at the above link.
After connecting the Note to the computer the Kies program will poll the phone to see if it needs the Samsung Galaxy Note ICS update. It will offer to download the update and when it finishes it will install it on the phone. The phone will restart once the download finishes. Do not disconnect it from the computer or turn either the computer or the phone off during the update process. After it applies the download the phone will restart again and install the new software.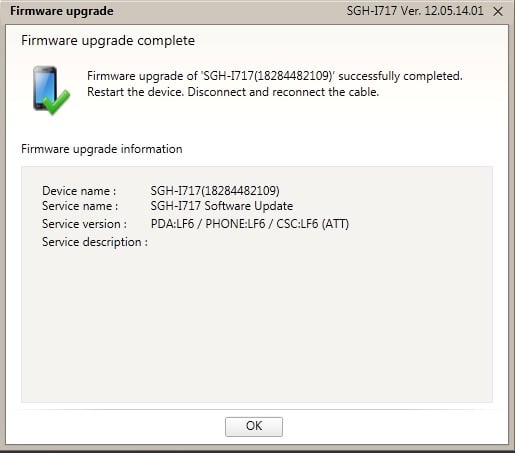 Before Note owners run the update, I recommend they back up files and any apps they don't want to download again, if things go badly and users have to restore their phones to factory default specs. That's unlikely, but it does happen.
The whole update process only took about 30 minutes and installs Android ICS 4.0 as well as a collection of new apps optimized for the Samsung Galaxy Note. See the demo video below to learn more about these new apps.
https://youtu.be/FvH6vbhOs6Y
If you have the update on your Note, what do you think? Post some comments below. I'll share my impressions later.

As an Amazon Associate I earn from qualifying purchases.