Samsung Galaxy Note 3's Fingerprint May Be Used With Multiple Profiles Thanks to Dual User Mode
The rumored fingerprint reader that's coming to Samsung's large-screened Galaxy Note 3 tablet is said to be good for a new TouchWiz feature on Android: multi-user mode. Having multiple user profiles on the phone will be a possibility now after Google had brought the feature to the larger display of a tablet when it had debuted the Nexus 7. With the new Dual User Mode that's being leaked by Phone Arena, a correct swipe of the fingerprint would land the Note 3's owner into their home screens and give them access to their apps. An unfamiliar fingerprint would land the owner of the foreign finger in a different profile with more limited access.
The Galaxy Note 3 will be announced later today on September 4th at an event in Germany.
At this time, it's unclear how Samsung hopes to implement the feature, but given the company's history for pushing Android's boundaries in the past, the Dual User Mode could likely find itself adopted on other devices in some capacities and spread across Samsung's tablets and smartphones. In the past, Samsung had helped to augment multitasking on Android with a feature called Multi Window Mode that brings simultaneous multitasking with side-by-side windows on phones, tablets, and phablets.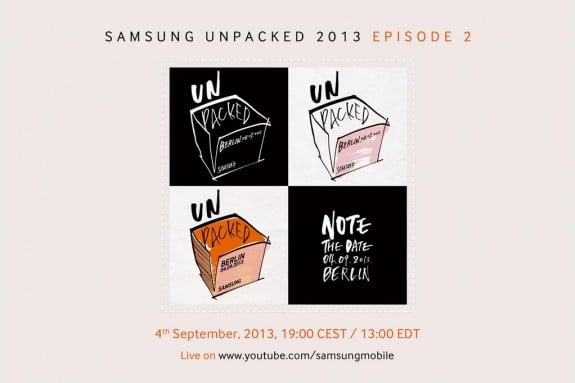 If the new Dual User feature gets ported to older and existing mobile models pre-fingerprint sensor, likely a passcode may be required rather than a fingerprint sensor, but that's pure conjecture on our part and nothing's been announced nor confirmed yet.
The information came from a Phone Arena source, who happens to be a "Samsung insider" from the company's India R&D division.
Other ways that the fingerprint sensor could be used would be for simple unlocking of the smartphone as well as for mobile wallet functionality. Google Wallet is present on many of Samsung's devices on Sprint's U.S. network. Rival carriers AT&T Mobility, T-Mobile U.S., and Verizon Wireless are partnering to form ISIS, which will launch nationwide soon. ISIS is a Google Wallet rival and the Galaxy Note 3's increased security could make the device attractive for the carriers as well as for security-conscious consumers.
A fingerprint sensor has also been rumored for Apple's iPhone 5S as well as the HTC One Max phablet.

This article may contain affiliate links. Click here for more details.