Samsung Galaxy Prevail Coming to Boost Mobile on April 29th
Boost Mobile's website has confirmed the availability of their upcoming Samsung Galaxy device, the Samsung Galaxy Prevail, and the handset will be ready for purchase in just two days time on April 29th.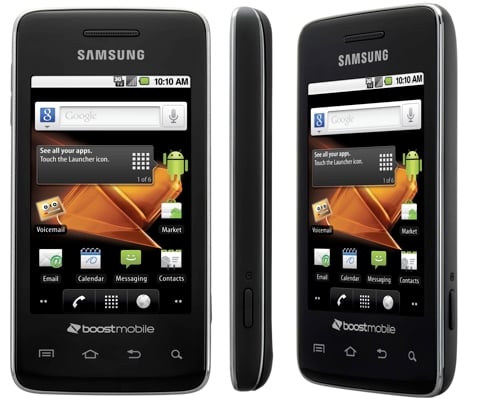 If you recall, the Galaxy Prevail is a contract-free offering and will check in with some mid-range specifications including Android 2.2 on a 3.2-inch touchscreen display, Bluetooth, GPS, and a 2 megapixel rear-facing camera.
All of that will cost you $180, money that you should be able to plop down at some point on Friday. That's not a bad deal at all for a phone rocking some decent specs and one that doesn't require a contract to own.
If that wasn't enticing enough, Boost Mobile offers a $50 Monthly Unlimited plan to go along with the phone.
The Samsung Galaxy Prevail will be available through Boost's website as well as select wireless dealers around the country.
(via Android Central)

As an Amazon Associate I earn from qualifying purchases.