Samsung Galaxy S Blaze 4G: Features, Pricing, Release Date
Earlier today, the Samsung Galaxy S Blaze 4G was announced for the second time in two months. Deadly serious. Sammy first announced the smartphone during the festivities of CES 2012 in January revealing little more than a couple of specifications and the fact that it would be headed to T-Mobile USA's network at some point in the future. Other than that, the phone was a mystery.
Today however, Sammy has come clean with more details regarding T-Mobile's new Galaxy S device. And, being the courteous folks that we are, we wanted to run down everything that we know about the device.
Let's get one thing straight before we dive in. The Samsung Galaxy S Blaze 4G isn't going to blow your mind, especially with quad-core smartphones on the horizon. However, it does bring quite a few things to the table that will make it an attractive option for those looking for a solid smartphone running on a high-speed network.
And with that, let's delve into the Galaxy S Blaze 4G, T-Mobile's latest HSPA+ smartphone.
Hardware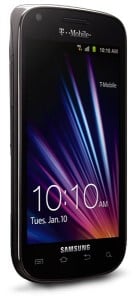 Like we said, the Galaxy S Blaze 4G doesn't feature this year's specifications. We're talking quad-core processor, full HD display, things of that nature. However, it does offer some very likable hardware features.
They include a 3.97-inch Super AMOLED display, a dual-core 1.5 GHz Snapdragon processor, a 5-megapixel camera that's capable of 720p HD video recording, and a a 1.3-megapixel front-facing camera for video chat.
Let's break that down a bit, shall we?
Starting with the screen, its sub-4 inch display will be tempting to those who want a device with a screen a little bigger than say, the one on the iPhone. My screen sweet spot has always been 4-inches, check out a phone like the Droid Incredible 2 for reference, and the Galaxy S Blaze 4G meets that.
It's big enough where watching movies doesn't feel ridiculous and it's small enough where the phone doesn't feel like a small tablet. Something that has bothered me about the Galaxy Nexus.
(Read: 5 Things I'd Change About the Galaxy Nexus.)
Oh, and let's not forget that it's Super AMOLED in nature which means you'll get brilliant colors and great viewing angles. It should also work very well out in the bright sunlight.
The Galaxy S Blaze 4G's dual-core processor will easily handle your multitasking needs and the cameras, while not high in the mega-pixel department, should suit those of you that aren't photography nuts perfectly.
If you're looking to shoot 1080p video though, you won't find it here.
Again, not mind-blowing by any stretch of the imagination, but it's capable and will suit the needs of average smartphone users.
Software
The Galaxy S Blaze 4G will be running Google's Android 2.3 Gingerbread operating system. And while Samsung hasn't said anything, we assume that it will have the company's TouchWiz user interface over the top of it.
What this means is that you won't have the benefits of Android 4.0 Ice Cream Sandwich right out of the box. A tough pill to swallow considering the amount of Android 4.0 devices that will be out  in the wild soon, but we imagine Samsung will probably get this phone updated in the future.
(Read: Guide To Google Android 4.0 Ice Cream Sandwich.)
Right, Samsung?
In addition to running Android, the Galaxy S 4G Blaze will come loaded with a bunch of applications including DropBox, Evernote, Square, TripIt, Camscanner, and LinkedIn for business customers as well as a variety of entertainment apps for the casual user.
Connectivity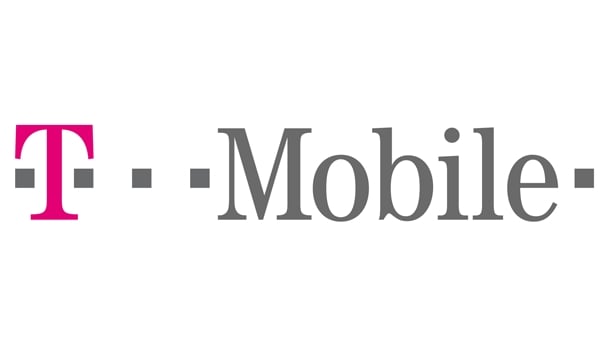 One of the most intriguing features about the Galaxy S 4G Blaze has to be the fact that it will be running on T-Mobile's HSPA+ 42 network. While it's not as fast as the 4G LTE networks found on AT&T and Verizon, it will definitely be fast enough for most.
The 42 in the name refers to the maximum about of bytes per second that devices on the network can pull down.
Now, like 4G LTE, T-Mobile's HSPA+ 42 network isn't available everywhere in the United States. In fact, it's only available in 175 or so markets around the country so you'll want to make sure that it's live in your area before you snag a Galaxy S Blaze 4G.
Otherwise, you might find yourself running on T-Mobile's slower HSPA+ 21 network or, worse yet, regular old 3G.
Pricing
Before today, we had no idea how much the Galaxy S Blaze 4G would cost when it arrived. Samsung and T-Mobile have cleared that up though and have announced that the device will be arriving for a cool $150 with a new two-year contract.
Not bad.
Of course, it will require you to send in a $50 mail-in rebate and sign up for a qualifying data plan so keep that in mind before you waltz in expecting to spend $150 and only $150.
Release Date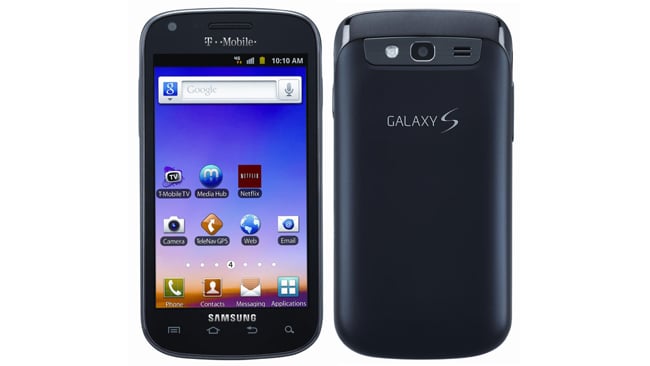 Lastly, the Galaxy S Blaze 4G release date has been revealed as being late March. Unfortunately, no specific date was given. Now, that might seem terrible to those of you that want to get your hands on one.
Not true.
In fact, it's a blessing in disguise.
Mobile World Congress is set to take place on February 26th and T-Mobile is rumored to be getting at least one device, the compelling HTC Ville aka HTC One S. It may end up getting another device as well.
So, this way, you'll have some options to take a look at and options in the smartphone world are always a good thing.

As an Amazon Associate I earn from qualifying purchases.