Samsung Galaxy S Blaze 4G Now Available on T-Mobile
The phone with the extremely long name has finally arrived on T-Mobile's HSPA+ 42 network. The device we speak of is, of course, the Samsung Galaxy S 4G Blaze which is Sammy's latest addition to the Galaxy S family. The device is now available in select T-Mobile retail locations around the country and it will be available nationwide and online starting March 28th.
What this means is that those who have had their eye on this phone will want to call before wasting a trip down to the local T-Mobile store. It's unclear how many stores actually have this device in stock at the moment so it's worth the call.
A leaked slide, obtained by TMoNews, also has confirmed the full retail price of the device.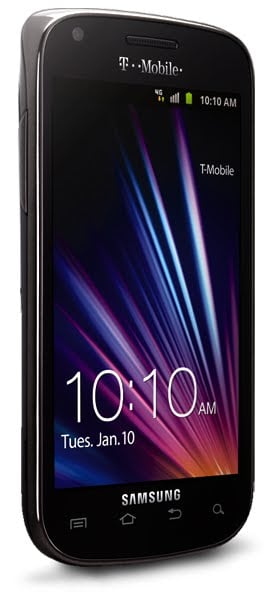 Those looking to get it on-contract will have to fork over $119.99 when paired with a Value Plan. Customers will also have to send in a $15 mail-in rebate. Those looking to get on a Classic Plan will have to shell out $149.99 after a $50 mail-in rebate. And finally, those looking to get it at full retail will have to shell out a cool $449.99.
The Galaxy S 4G Blaze was first announced back at CES 2012 and it's an intriguing device for this that aren't enamored with any of the 4G LTE devices that are available on the market.
It comes with a 3.97-inch Super AMOLED display, a 1.5GHz dual-core processor, and a 5MP camera with LED flash. Those aren't next-generation specifications but they will certainly do the job for most folks.
Keep in mind, T-Mobile will be getting the HTC One S in the near future and will likely be one of the carriers to get the Samsung Galaxy S III. So, be sure to take a look at both of those before you take the plunge.

As an Amazon Associate I earn from qualifying purchases.