Samsung Galaxy S II Finally Arrives on T-Mobile
From behind glass at its launch event  to its second launch event, it has been a long journey for T-Mobile's Samsung Galaxy II. However, that journey has finally ended and as expected, the HSPA+ 42mbps device is now on sale for the cool price of $230 on a new two-year contract.
Those of you on T-Mobile now have a tough decision to make. Do you wait and see if the Samsung Nexus Prime is announced alongside the Galaxy Nexus on October 18th? Remember, we saw it pass through the FCC with one set of T-Mobile bands so there is a possibility we might see it announced, headed to the Magenta carrier.
Or, do you take the plunge and pick up a phone that many consider the best Android phone out there?
Not an easy call to make.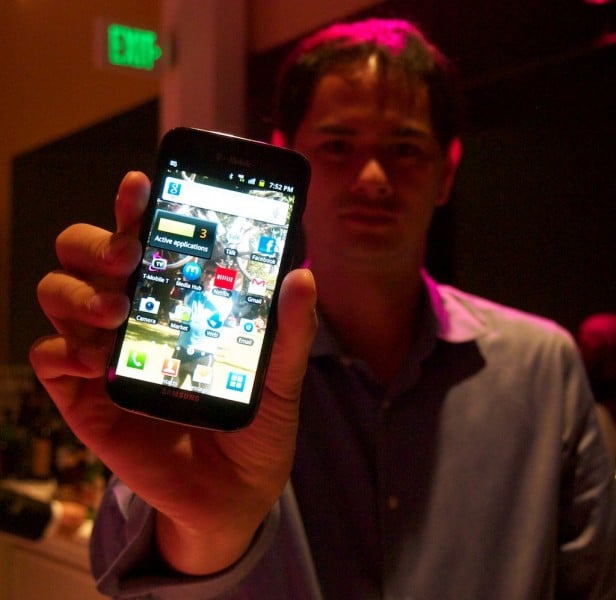 My advice?
Wait until Samsung and Google make their announcement. If the Nexus Prime isn't part of it, then go take a trip down to your local T-Mobile store and go hands-on with the Galaxy S II and see if you like it.
If you're ready to pull the trigger right now, you can find it available here.

As an Amazon Associate I earn from qualifying purchases.