Video: Samsung Galaxy S II Hands-On and First Impressions
At Samsung's Galaxy S II launch event in New York City I spent some time with the Sprint and AT&T versions of the phone (T-Mobile's was under glass) and came away with very positive first impressions. It's no shocker why this phone has done so well overseas — it's slick, slim, and super fast. Samsung is poised to have another hit on its hands, even if Verizon didn't join the party.
Unlike the Galaxy S family phones that first made it to the U.S., the three models unveiled  today don't look very different physically. Overall, they looks very similar and the subtle differences not very noticeable unless you have them side by side. For most consumers, the decision will be based on which carrier they like best.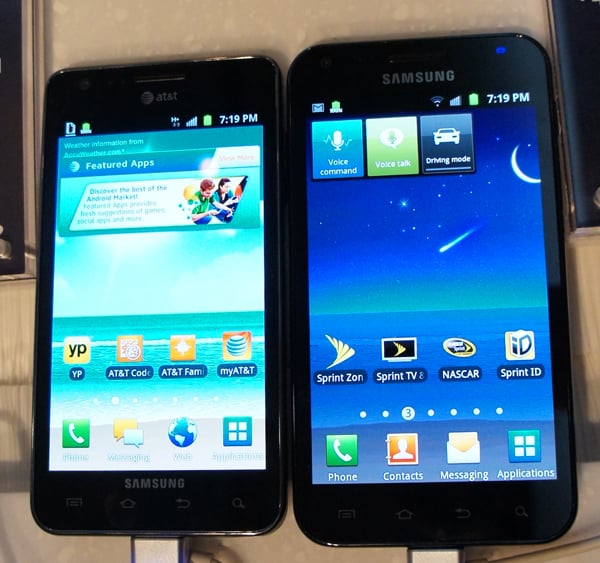 The 4.5-inch display is my favorite aspect of the Galaxy S II. I'm a Thunderbolt owner, so I'm definitely down with big screens on a smartphone. These models are no exception. And really, the phones don't feel very big thanks to their light weight and thin profile. You don't feel like you're carrying a brick, therefore you can just kick back and enjoy all the screen space.
And yes, the Super AMOLED Plus display is plenty bright and really crisp. Watching movies on that will be fun.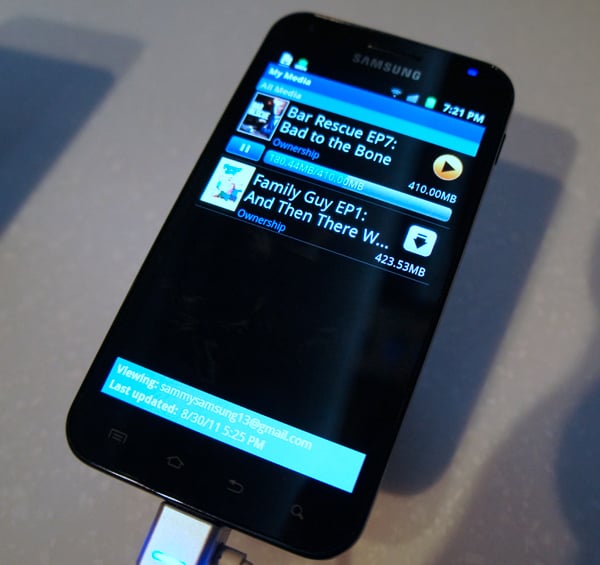 Things can always change between now and when the phone hits stores, but the Exynos dual-core processor inside sailed through everything the various attendees threw at it. It handled HD video playback, dozens of apps opening and closing, and video recording easily without skipping a beat in the live wallpaper.
Custom skins can either greatly enhance the Android experience or just get in the way. The newest version of ToucWiz falls on the enhancing side. I like the ability to create folders in the app tray, the useful widgets, and the slick navigation between Home screens.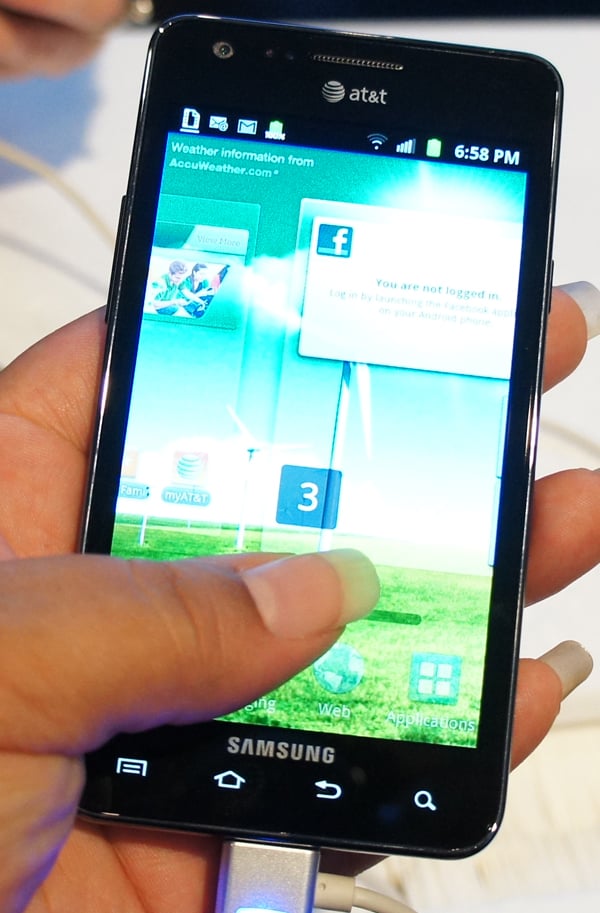 I'm not completely sold on the need for or practicality of HDMI out for phones, but Samsung does provide that option via a dongle. Video from MediaHub looked great on the giant screens at the event, so that's a bonus. But I wonder who the audience is for this particular feature. Still, with MediaHub on board users will have fewer hoops to jump through to get decent video content.
Your Next Phone?
So, should one of the Galaxy S II models be your next phone? Right now, all signs point to yes. You've got a fast, light phone with Android 2.3 and 4G on board that has a beautiful display and an easy way to hook it up to a TV if you want or need such a thing. TouchWiz adds sweet enhancements plus some welcome aesthetic tweaks. $199 is a good price, too (assuming T-Mobile follows suit).
I'm looking forward to getting some extended hands-on time with these phones as they come in for review. I have a feeling my first impression will be lasting. In the meantime, check out the hands-on video and gallery below.