Samsung Galaxy S II Headed to Sprint in Late July?
The Samsung Galaxy S II is an extremely popular device already and it figures to become even more popular when it arrives in the United States. The only problem is, we still have no idea when that is going to be. Well, that is until today when it became apparent that Sprint's version of the device – likely to be called the Samsung Within – might be hitting shelves during the latter half of July.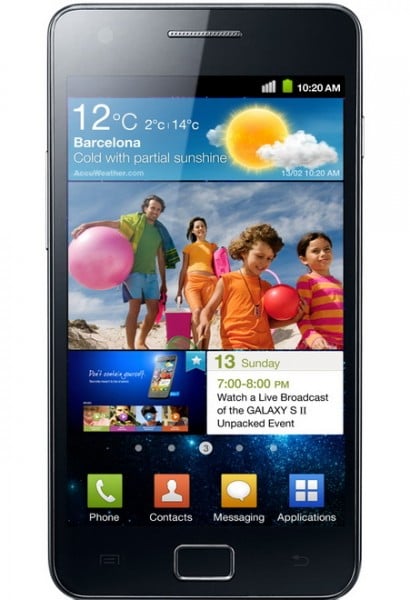 It has become clear that Samsung is going to be releasing several variants of the device here in the U.S. with Sprint's device being the Within, AT&T's the Attain and Verizon's the Function. It's not clear what T-Mobile's device is going to be called.
Unfortunately, there isn't an exact date pinned for the release on Sprint or any exact pricing although it appears that it might cost $350 before an MIR.
The Samsung Within will join two other exciting devices set for launch on Sprint this summer, a list that includes the already announced HTC EVO 3D which may launch on June 24th as well as the rumored Motorola Photon 4G which may or may not be introduced on June 9th.
Anyone holding out for Sprint's Galaxy S II?
Via: AndroidSPIN

As an Amazon Associate I earn from qualifying purchases.