Samsung Galaxy S II Hits 3 Million Pre-Orders Worldwide
Samsung has announced that its new Samsung Galaxy S II smartphone has seen approximately 3 million pre-orders around the globe since it launched back at the end of April.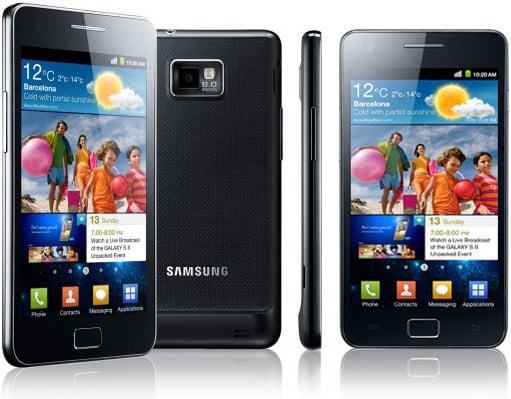 It's no surprise that the Galaxy S II has seen this kind of popularity as it's arguably the best phone to hit the market to date. Don't believe us? Well, then just have a quick look at some of the specs that this beast employs.
It has a 4.27-inch Super AMOLED Plus  (Gorilla Glass) display (480 x 800), 1.2GHz dual-core XMM6260 processor, 1GB of RAM, 32GB of internal storage, 8MP rear facing camera with 720p and 1080p video capture capabilities, 2MP front facing camera, Bluetooth 3.0, and a 1650 mAh LiIon battery.
Unfortunately, it's rolling out in staggered fashion meaning it's headed around the globe slowly. However, Samsung expects the device to be in 120 countries on a total of 140 different mobile carriers by the time the roll out is complete.
As for those in the United States hoping to get this device, it has been rumored to be coming to both AT&T and T-Mobile. And because that's not official yet, no pre-order in the U.S. has been offered, which means that the 3 million figure you see here will likely skyrocket once the option is available.
(Via MobileCrunch)

As an Amazon Associate I earn from qualifying purchases.