Samsung Galaxy S II Starts Arriving in T-Mobile Stores
The Samsung Galaxy S II will be hitting T-Mobile on October 12th and it looks like the Magenta carrier is preparing for an onslaught of purchases as retail stores are loading up on Galaxy S II devices. As you can see in this photo from TMoNews, retail stores will be equipped with plenty of devices for the launch.
In fact, stores are rumored to have 50 plus Galaxy S II devices on hand for launch day which should be plenty, especially since the Galaxy Nexus has shown its beautiful face today.
And that's just one of the phones that T-Mobile's Galaxy S II will be up against.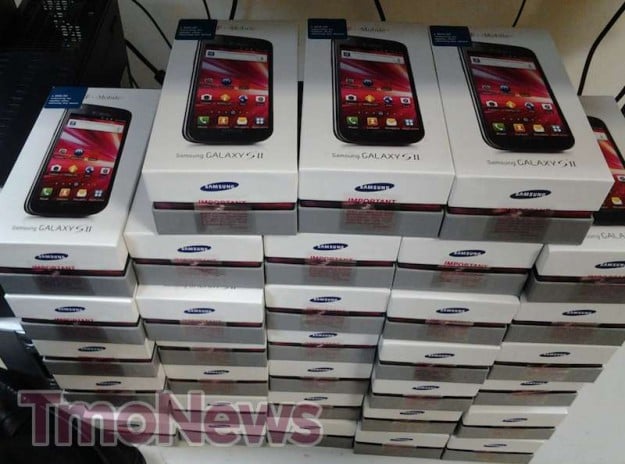 As you might know, T-Mobile was the only major carrier not to get the iPhone 4S so it needs the Galaxy S II to be a huge success and judging by the carriers inventory, the carrier thinks it will be.
Who's buying on the 12th?

As an Amazon Associate I earn from qualifying purchases.