Samsung Galaxy S II with 4G LTE Headed to Canada
Canadian carrier Rogers, just a day after Samsung announced the handset, has confirmed that the 4G LTE version of the Samsung Galaxy S II will be headed to its network at some point in the future. Obviously, that is fantastic news for those of you who are looking to get a phone on Rogers' ever expanding 4G LTE network and maybe a blow to those of you who were hoping Verizon would get a 4G LTE version of the Galaxy S II.
Remember, the Samsung Droid Prime is rumored to be coming out October and I have a feeling that it's going to be a Galaxy S II device without the Galaxy S II branding and I also think it's going to have 4G LTE on board.
How could it not?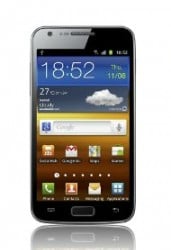 As for those of you in Canada, here is what Rogers had to say:
Customers in Toronto and Ottawa can be among the first in the world to experience LTE wireless devices when the company continues to roll out its LTE product line this fall.  It includes:  the Samsung Galaxy S II LTE Smartphone; the LTE Rocket mobile hotspot (Sierra Wireless AirCard 754S); Rogers LTE Rocket stick (now available in Ottawa); LTE Tablet from a leading manufacturer; and the previously announced HTC Smartphone.
So, five 4G LTE devices in total are on the way this fall to those who are able to get 4G LTE with Rogers.
That's fantastic.