Samsung Galaxy S III: Another Carrier Confirmed
Another day, another carrier confirming that it will be carrying the upcoming Samsung Galaxy S III, a device that is slated to be announced on May 3rd.
Yesterday, Vodafone UK revealed that it would be carrying the "Next Galaxy" smartphone and today, another UK carrier has hopped on board with O2 confirming that it too will be stocking the "Next Galaxy" device when it arrives.
This shouldn't come as too much of a surprise as O2 carried the Samsung Galaxy S II, the device that the Galaxy S III will be replacing.
O2 did not confirm any other details besides the fact that it would be playing host to the smartphone.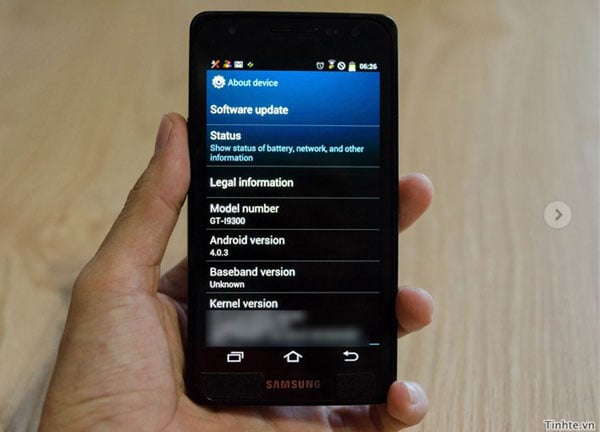 Samsung is expected to announce the Galaxy-branded smartphone at an event in London, a smartphone that is widely believed to be called the Galaxy S III or the Galaxy S3. It appears that the moniker Galaxy S3 is currently the front-runner as the name was discovered earlier today within Samsung's official Unpacked 2012 app, available on the Google Play Store.
As for the device itself, it still remains a relative mystery despite rumors surfacing on a daily basis.
The Samsung Galaxy S III is rumored to have a 4.6-inch display with a resolution of 720 X 1184. It's rumored to have a quad-core 1.4 GHz processor of unknown origins. And it also supposedly has 1 GB of RAM, 16 GB of storage, NFC support, a 2050 mAh battery, an 8MP rear camera, and Android 4.0 Ice Cream Sandwich.
It has leaked out on video, which can be seen below, but it's unclear if the device will look like that when it arrives.
That's because security around the device is extremely tight and Samsung has been using test boxes in an effort to keep the device under wraps until it launches in just a few days.

As an Amazon Associate I earn from qualifying purchases.