Samsung Galaxy S III Coming to AT&T, Sprint, T-Mobile & Verizon?
Alleged test shots from the Samsung Galaxy S III have apparently confirmed that the device will be headed to all four major carriers in the United States, a list that includes AT&T, Sprint, T-Mobile and Verizon.
Pocketnow has leaked some test photos that were apparently shot with the cameras on all four Galaxy S III models. While the photos themselves are unspectacular, it's the fact that the photos come from four unconfirmed devices that should be intriguing to those interested in the newly announced device.
As it stands, none of the four carriers have confirmed the Samsung Galaxy S III. Sure, we have seen evidence of their existence but there have been no official announcements made.
Read: Why I'm Not Buying the Samsung Galaxy S III.
This leak seems to confirm what many believed to be the case. That all four major U.S. carriers would indeed be playing host to the Samsung Galaxy S III.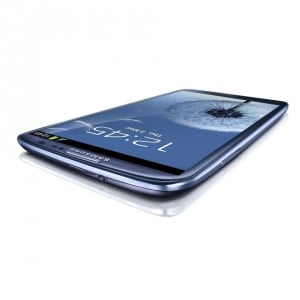 AT&T's device is listed as the SGH-I747. Sprint's model is noted as the SPH-L710. T-Mobile's is the SGH-T999. And finally, Veriozn's is shown to be the SCH-I535.
These add up with model numbers that we've heard before which seems to almost confirm the fact that this device will indeed be heading to all four major U.S. carriers.
Read: 5 Things I'd Change About the Samsung Galaxy S III.
As for the specs of the devices themselves, it appears that the model headed for the 4G LTE networks of AT&T, Sprint and Verizon will be packing a dual-core Snapdragon S4 CPU instead of the Exynos quad-core processor found in the international version.
T-Mobile, which runs an HSPA+ network, might be getting the quad-core version of the device although that is still unclear.
What is clear is that the Samsung Galaxy S III will be hitting the U.S. in June and it looks like it will be doing so on AT&T, Sprint, T-Mobile and Verizon.
The Galaxy S III is Samsung's latest smartphone and it features a spacious 4.8-inch Super AMOLED HD display, an impressive 8MP camera with loads of features, a massive 2100mAh battery, and Android 4.0 Ice Cream Sandwich.
Read: Has Verizon Already Screwed Galaxy S III Owners?
In addition, early tests indicate the the Galaxy S III will offer great battery life, a feature that is at the top of many potential smartphone buyers wishlists.