Samsung Galaxy S III: First Carrier Confirmed
While most of the details surrounding the Samsung Galaxy S III remain unconfirmed, that hasn't stopped a carrier from confirming that it will be carrying the device when it finally does arrive on shelves.
Vodafone UK has confirmed through its website that it will be playing host the Galaxy S III, or whatever it's called, whenever the device is released. Thus far, the only thing we know for sure about the device is that it will be announced at an event in London on May 3rd.
That hasn't stopped Vodafone from committing to the device, a device that some have already pegged as one of the best smartphones that will launch during 2012.
Thus far, the Galaxy S III has been shrouded in secrecy.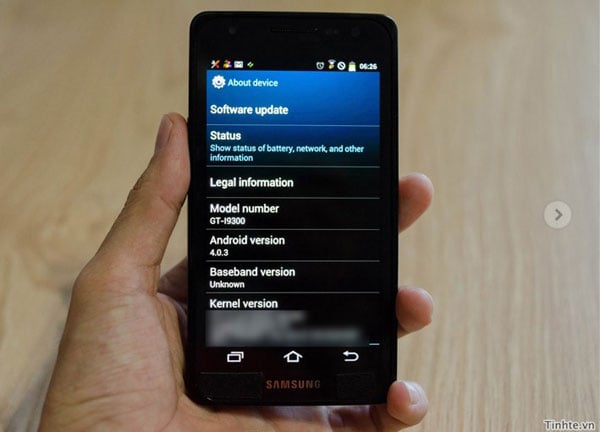 Read: What to Expect from the Samsung Galaxy S III Event.
Earlier today, we saw Samsung launch a teaser site where the company again pokes fun at the iPhone and its users but that's as official as we've gotten with the upcoming smartphone.
We've seen it leak out on camera but it's unclear if the device that was seen on the camera was a test unit, something designed to throw people off its scent, or if it was the actual Galaxy S III itself.
Rumors have been swirling about the device's features and thus far, this is what we think we know.
The Galaxy S III is said to sport a 4.6-inch display with a resolution of 720 X 1184. It's rumored to have a quad-core 1.4 GHz processor of unknown origins. And it also supposedly has 1 GB of RAM, 16 GB of storage, NFC support, a 2050 mAh battery, an 8MP rear camera, and Android 4.0 Ice Cream Sandwich.
Unfortunately, we likely won't know what's true and what's not until May 3rd as Samsung has extremely tight security around the Galaxy S III, so much so that the name of the device is still unknown.

As an Amazon Associate I earn from qualifying purchases.