Samsung Galaxy S III Has Big Shoes to Fill
The Samsung Galaxy S II is arguably one of the best smartphones in history. And if you needed any more proof of that, just take a look at the milestone that the device hit today, just ahead of the Mobile World Congress in Barcelona. The company behind the smartphone has apparently sold a grand total of 20 million Galaxy S II smartphones in the 10 months since the phone launched.
That's a lot of phones.
The milestone wasn't declared by Samsung itself, it was reported by Yonhap, but don't be surprised if Samsung marks the occasion at this year's Mobile World Congress.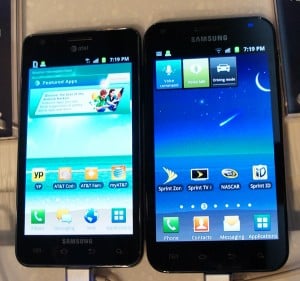 If the figure here is the real deal, it would mean that Galaxy S smartphone sales would be sitting around 40 million or so worldwide which is a pretty incredible figure and just another reason to buy into the fact that Samsung, not HTC or Motorola, is Apple's real competition.
Clearly, it's doing something right with consumers.
But it also means that it has big shoes to fill.
Samsung was originally thought to be announcing the next Galaxy S device, the Samsung Galaxy S III, at this year's MWC. Instead, the company wavered and decided to announce it during a separate event to take place during the first half of 2012.
(Read: Why Samsung Doesn't Need a Press Conference at MWC.)
Expectations are high for the device and it's easy to see why. It will be replacing a phone that sold better than any mobile device in Samsung's history.
In addition to replacing the Galaxy S II and the successes that came with it, it's going to be going head to head against the iPhone 4S and presumably a new iPhone that will be launching this fall.
Samsung isn't blind to any of these though.
It appears that it will be offering an extremely attractive package with an expensive and expansive marketing campaign.
At this point, we believe that Sammy will be tying in the Galaxy S III launch with a massive ad campaign during the Summer Olympics in London. And this would likely give it the exposure that it needs to be as successful as the Galaxy S II was.
Oh and let's not forget that the device is rumored to be packing a high-definition display, a quad-core processor and Android 4.0 Ice Cream Sandwich inside of a thin package.
(Read: Will the Galaxy S III Be Thinner Than the Droid RAZR?)
While it's too soon to say whether or not the Galaxy S III will be more successful then the Galaxy S II, one thing is for sure.
The recipe for success is there.

As an Amazon Associate I earn from qualifying purchases.