Samsung Galaxy S III Hitting U.S. Cellular in July
As expected, regional carrier U.S. Cellular has announced the Samsung Galaxy S III which will go on up for pre-sale starting June 12th.
While pre-orders will be begin in early June, the carrier has said that the phone itself won't be launching on its 4G LTE network until sometime in July.
It did not provide a specific release date.
The carrier also did not provide information about how much the device will cost when it goes up for pre-sale and said that that information will become available once the phone does, in fact, go up for pre-order.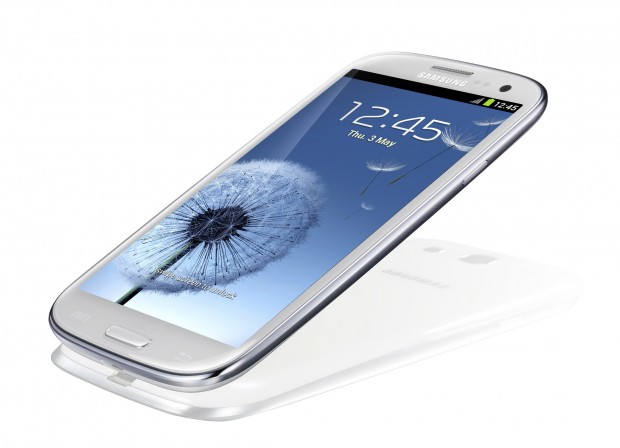 U.S. Cellular has also said that customers interested in the device will be able to sign up for information in regards to the Galaxy S III starting June 5th. The sign up page will be found at uscellular.com/gs3.
The Galaxy S III on U.S. Cellular will feature a 1.5GHz dual-core processor to go along with a massive 2GB of RAM. It'll also arrive with Android 4.0 Ice Cream Sandwich on board with Samsung's TouchWiz interface on board.
It'll also arrive in both 16GB and 32GB forms with 16GB pebble blue and white models and a 32GB white variant.
U.S. Cellular's 4G LTE network is currently available in markets in Iowa, Maine, North Carolina, Oklahoma, Texas and Wisconsin.
However, the carrier has announced a massive expansion that is set to take place in the second half of 2012 that will bring its high-speed 4G LTE network to markets in Illinois, Maryland, Missouri, New Hampshire, Oregon, Tennessee, Vermont, Virginia, Washington and West Virginia.
The Samsung Galaxy S III will also be headed to the other four major U.S. carriers in AT&T, Sprint, T-Mobile and Verizon and those carriers will be seeing the device land in June and not July.

As an Amazon Associate I earn from qualifying purchases.