Samsung Galaxy S III Off to a Good Start
Despite mixed reactions, the Samsung Galaxy S III is already off to a great start as one carrier in the United Kingdom says its the most pre-ordered Android phone in its history.
Speaking to The Inquirer, Vodafone UK revealed that the Samsung Galaxy S III is the most pre-ordered Android device that it has ever offered, a sign that Samsung might just have another hit on its hands.
Vodafone didn't reveal exactly how many pre-orders it has taken for the upcoming device but it surely makes up a large number of the 9 million or so pre-orders that have already been taken for the device.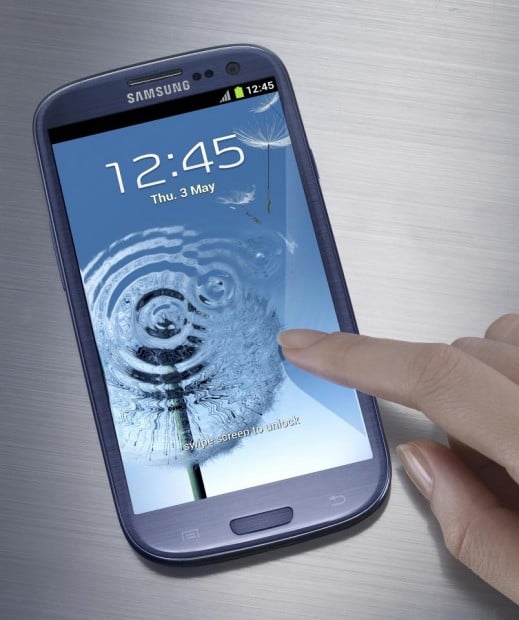 Read: Why I'm Not Buying the Samsung Galaxy S III.
Better yet, for Vodafone and Samsung, the device still has about a week left before it officially arrives on shelves as Samsung has given it a May 29th release date in the United Kingdom.
In addition to Vodafone, the Galaxy S III will also become available on O2, T-Mobile, Orange, Three and it's safe to assume that pre-orders have been pretty hefty on those four as well, though, all four have remained mum.
Carphone Warehouse, a retailer in the UK that is selling the Galaxy S III has also said that pre-orders are through the roof and that the "Galaxy S3 is without a doubt the fastest selling pre-order of 2012 so far."
This is solid news for Samsung and it comes even before the phone launches in several regions around the world. One of those regions is the United States where the device figures to launch on all four major U.S. carriers – AT&T, Sprint, T-Mobile, and Verizon – at some point in June.
Customers in the United States who want the device earlier than June can pre-order an unlocked Samsung Galaxy S III from Amazon. The price is steep though.
The Galaxy S III is Samsung's latest smartphone and it features a spacious 4.8-inch Super AMOLED HD display, an impressive 8MP camera with loads of features, a massive 2100mAh battery, and Android 4.0 Ice Cream Sandwich.
Read: Has Verizon Already Screwed Galaxy S III Owners?
In addition, early tests indicate the the Galaxy S III will offer great battery life, something that is sorely lacking on some Android devices.