Samsung Galaxy S III Rumor Roundup: Features, Release Date, Carriers
Last year, Samsung sold over 10 million Galaxy S II smartphones which made it the best selling device in company history. It was no fluke as the Galaxy S II is widely considered to be one of, if not the best Android-powered smartphone ever made.
Needless to say, Samsung is going to try and pick up right where the Galaxy S II left off with a new Galaxy phone that is currently being dubbed the Samsung Galaxy S III.
The rumor mill is already flooded with a bunch of speculation about the next Galaxy device and so we wanted to share everything we know about Samsung's upcoming release.
From its rumored features, to its possible release date, to its software, we have you covered.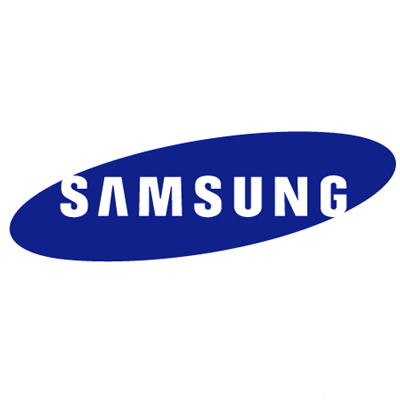 Specifics are, of course, scarce at this point but we've done our best to paint a picture of what figures to be one of the biggest mobile releases of 2012.
Hardware
Right now, the hardware features of the Samsung Galaxy S III are shrouded in mystery. We do have a couple of details that come from insider Eldur Murtazin, who in the past, has been very hit or miss.
According to Murtazin, the Galaxy S III is going to feature a display with HD resolution – we assume that means 1280×720, a 12 mega-pixel camera, and a quad-core processor of unknown origins that will be clocked either at 1.5GHz or 1.6GHz.
While these are all rumored specifications, there is nothing here that's out of the question.
High-end Android smartphones these days sport HD displays – look no further than the Galaxy Nexus or HTC Rezound, and quad-core figures to be one of the big things to come out of mobile tech this year.
In fact, we should see the first quad-core phones announced later on this month at the Mobile World Congress in Barcelona. Both HTC and LG are rumored to be announcing quad-core devices at the conference and we sincerely doubt that Samsung won't release a competitor.
As for the rest of the Galaxy S III's features, we haven't heard a thing. But we can speculate.
It's safe to assume that it will have a bunch of RAM, 1GB or so is likely, and we fully expect it to have a front-facing camera. It'll also likely feature 4G LTE connectivity and that could mean that we see a massive battery on board.
At least we hope so.
Design-wise, it's impossible to say at this point, but we don't see Samsung straying too far from the Galaxy S II or the Galaxy Nexus.
Software
2012 figures to be the year of Android 4.0 Ice Cream Sandwich and it would be surprising to see the Galaxy S III arrive with anything but that operating system. Murtazin says that the device will be running ICS and we are inclined to believe him.
Anything else would be a travesty.
The fact that it might be sporting Android 4.0 is also a sign that the Galaxy S III might not feature physical buttons, akin to the Galaxy Nexus. If you haven't seen one, the navigation buttons on the Galaxy Nexus are baked into the software.
It's sleek and it's effective.
Unlike the Galaxy Nexus though, the Galaxy S III will likely feature Samsung's TouchWiz user interface which is both loved and hated by the mobile community. The TouchWiz experience on the Galaxy S II wasn't terrible and unless Samsung really manages to screw things up, it should work well on the Galaxy S III.
So don't act shocked when the Galaxy S III doesn't arrive with a plain version of Android.
Carriers
Last year's Galaxy S II launched on carriers all around the world which was a big part of its success. We expect to see a global launch for the Galaxy S III as well and we should see it launch on a number of carriers here in the United States.
The Galaxy S II launched on three of the four major U.S. carriers and each had it its own unique variant. Verizon was the only one of the big four not to release the Galaxy S II but that's because it launched the Galaxy Nexus in December instead.
Speaking of the Galaxy Nexus, Sprint is also slated to get it at some point during the middle of 2012. As of right now, it's unclear how that might affect a Galaxy S III release but it's possible that it might offer up both.
Same goes for Verizon.
As for the other two, we fully expect it to launch on AT&T's 4G LTE network and on T-Mobile's HSPA+ 42 network.
Release Date
Rumors have been flying around about the Samsung Galaxy S III's release date and unfortunately, we still don't have a good release window locked down.
When Murtazin revealed what he had heard about the Galaxy S III's specs, he also stated that the phone was supposedly going to be announced at the MWC with a release coming in April.
Soon after, a report surfaced indicating that Samsung had decided not to announce the phone in Barcelona after all. The company then confirmed this to be the case, saying that it would instead be announcing it at a special event during the first half of 2012.
Right now, we have a couple of different scenarios in regards to the device's release date:
The first pegs the Galaxy S III's release as being March 18th, in Turkey. Of the three, this is the least credible.
The second rumor has the Galaxy S III still arriving in April. The source, Eldur Murtazin of course. The guy is fixated on April and who know, maybe he's right.
The last whisper has Samsung launching the Galaxy S III somewhere around the Summer Olympics. A Samsung executive claimed that the company would be tying in a major product launch with its sponsorship of the Games and the Galaxy S III just might be that product.
So, if you're waiting for this phone, don't expect anything significant to happen on the announcement front until March at the earliest.
Pricing
Since the Galaxy S III is still months away from a release, we haven't seen anything leak out just yet. And because the Galaxy S III will likely arrive on a multitude of carriers, its nearly impossible to predict.
But we can try, at least for the carriers here in the U.S.
Let's assume that the device is going to come in two flavors. HSPA+ for T-Mobile and LTE for the rest of the American carriers. If that's the case, we can pull in some history to make some guesses.
T-Mobile generally asks for just over $200 on-contract for its HSPA+ 42 devices and it will likely command at least that for a Galaxy S III with high-end specs. Hey, it needs to stay competitive.
AT&T is charging $300 on-contract for the Samsung Galaxy Note, but that's a device that isn't available anywhere else. It will have competition with the Galaxy S III so we expect it to launch for a little less. Maybe $250 on-contract.
Verizon generally asks for $300 on-contract for its high-end 4G LTE devices and we suspect that it would do the same with the Galaxy S III. Although, the fact that it's going to charge $200 for the Droid 4 is a sign that it might be willing to take the price lower.
And finally, Sprint.
Sprint hasn't launched a 4G LTE device yet because it doesn't yet have an operational 4G LTE network. So we can't draw upon history here. It will need to stay competitive with the other devices and that means that it won't be able to stray too far from the pack in terms of price.
Expect it to land for $250 or higher.
—
As more information becomes available, we'll add it here. We expect tons of information to leak over the next couple of months due to the popularity of this device so make sure you come back and check out the Galaxy S III's status.

As an Amazon Associate I earn from qualifying purchases.