Samsung Galaxy S WiFi 3.6 to Battle iPod touch in U.S.
At last year's IFA conference in Berlin, Samsung announced a device called the Samsung Galaxy S WiFi 3.6, a portable music player that uses Android 2.3 Gingerbread as its operating system. It's an intriguing device and one that is squarely aimed at Apple's iPod touch. Well, for those interested in the United States, Samsung has finally confirmed that the device will be headed to the U.S. at some point this year.
Of course, the company declined to give a specific date for the launch so we could be waiting around for months for it to arrive, but, it will arrive nonetheless.
The Samsung Galaxy S WiFi 3.6 brings some nice things to the table and if Samsung is able to offer it for an affordable price, it could potentially eat into Apple's iPod touch sales here in the United States.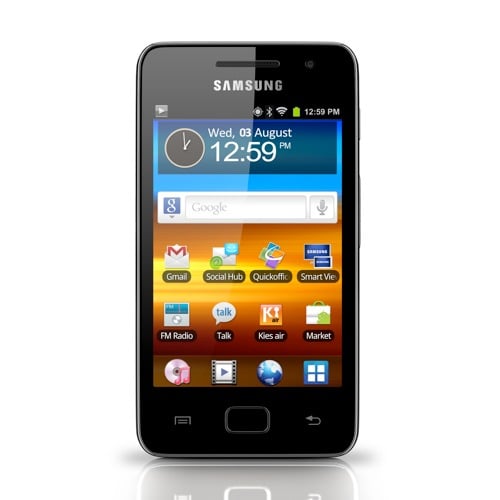 It features a 3.65-inch LCD display with 480×320-pixel resolution, a single-core 1GHz Hummingbird processor, a two-megapixel rear camera and a VGA front camera for video chatting purposes.
It'll also have Bluetooth, Wi-Fi connectivity (duh), microSD card slot, and assuming it comes with the same storage options as it has elsewhere in the world, it'll arrive with both 8GB and 16GB variants.
An FM radio will be included as well.
Now, Engadget thinks it will be priced between $150-200 and we're hoping that Samsung brings it for even cheaper than that. The iPod touch starts at $199 and price is definitely going to be where this device fits in.
It also doesn't help that there's a large selection of Android smartphones that act as music players.
However, this is certainly an interesting looking entry level device and it could be perfect for kids or those that are unfamiliar with Android.
We'll let you know when we hear about an official release date.

As an Amazon Associate I earn from qualifying purchases.