Samsung Galaxy S2 Android 4.2 Update Dreams Alive, But Barely
The Samsung Galaxy S2 Android 4.2 Jelly Bean update is down and out but it's not dead yet thanks to comments made by Samsung Mobile's Facebook account, comments that leave the door open, just a smidgen on an upcoming Galaxy S2 Android 4.2 Jelly Bean update.
Several weeks ago, we heard a rumor that the Samsung Galaxy S2 Android 4.2 Jelly Bean update had been canned by Samsung. While Samsung itself didn't and still hasn't confirmed the bad news, that rumor has gained steam in recent days as new information has come to light.
First, it was the cancellation of the Android 4.2 Jelly Bean update for Galaxy Note 2 and Galaxy S3 in favor of Android 4.3 Jelly Bean. Samsung apparently experienced enough issues with Android 4.2 that it caused it to jump past Android 4.2, right to Android 4.3. Then, we reported that Telstra, an Australian carrier, said that Samsung had told it that there would be no more updates for the Galaxy S2 4G, a death knell of sorts.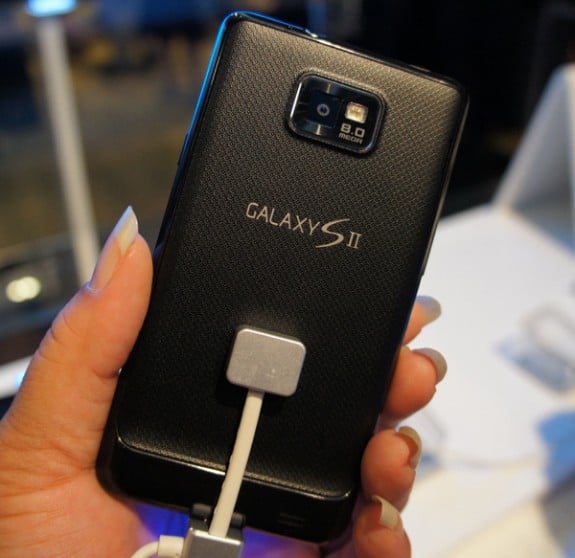 Needless to say, things haven't been looking good and quite frankly, they still aren't. However, SamMobile has unearthed a tiny ounce of hope for those still touting the Galaxy S2. According to Samsung Mobile, the company is still considering Android 4.2 Jelly Bean updates for its devices and that it will let consumers know when plans are finalized.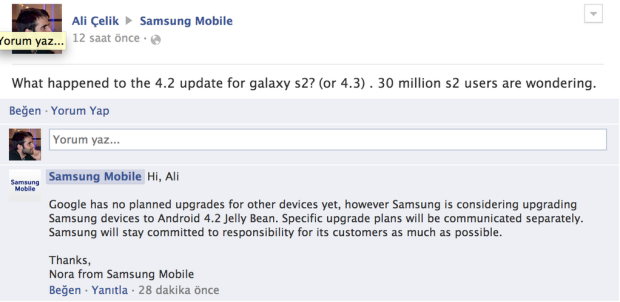 It's a generic response and one that doesn't specifically mention the Galaxy S2 but nonetheless it doesn't outright cancel the update. Instead, it looks like Samsung is still evaluating updates.
That said, Galaxy S2 owners will want to temper their expectations. The update's back is against the wall at this point and given the information that we have, the odds of an update are slim-to-none. And at this point, even if an update does roll out, owners in the United States likely wouldn't get it for months, if at all. So again, while dreams are alive, it's possible that they could get crushed down the road.