Samsung Galaxy S2 Android 4.2 Update Prospects Look Bleak
The Samsung Galaxy S2 received Android 4.1 Jelly Bean earlier this year in the United States though it appears that the device could remain there if comments made by an Australian carrier are dead on. According to Telstra, Samsung has confirmed that there are no more updates planned for the Samsung Galaxy S2 4G, something that seems to confirm rumors stating that the Galaxy S2 Android 4.2 Jelly Bean update would never roll out.
Last month, Samsung confirmed a trio of updates for arrival later this year. The Samsung Galaxy S4 is poised to receive its upgrade to Android 4.3 Jelly Bean this month while the Samsung Galaxy Note 2 and Galaxy S3 should skip Android 4.2 right to Android 4.3 a few weeks later. Absent of course was the Samsung Galaxy S2, Samsung's aging flagship and a device that has seen its fair share of Jelly Bean rumors in recent weeks.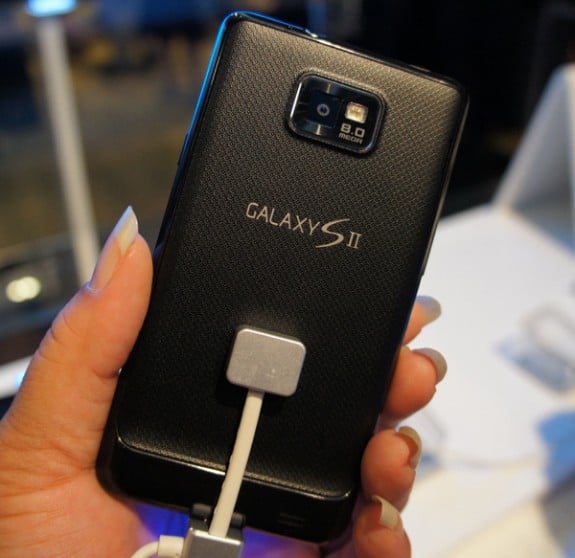 In July, a rumor suggested that the Samsung Galaxy S2 would not be getting Android 4.2 despite earlier whispers that pointed to an Android 4.2 update at some point down the road. Galaxy S2 owners received some hope when the company rolled out an Android 4.2 update for the Galaxy S2 Plus in Europe but since then, silence.
And while owners have likely been holding out hope for an update down the road, it's looking more and more like the device won't be getting an upgrade from Android 4.1. First, it wasn't included in last month's software announcement. We also know that Samsung had issues with Android 4.2, forcing it to abandon the update for Android 4.3 on the Galaxy S3 and Galaxy Note 2. Early Galaxy S2 rumors suggested that the device would not get Android 4.3.
We have discovered a potential nail in the coffin today as a Telstra rep has relayed bad news to owners of the Samsung Galaxy S2 4G. According to the representative,
Samsung have confirmed that there are no more updates planned for the SGS2 4G.
While this certainly applies to the Telstra version of the Galaxy S2 4G, it very likely applies to the rest of the world as well and it could mean that the door has been shut on a possible upgrade beyond Android 4.0 or Android 4.1. Owners can hold onto a sliver of hope thanks to the information coming from a carrier rather than Samsung but it's looking pretty grim for owners of the Galaxy S2.
Owners in the United States, and elsewhere, will certainly want to start tempering expectations and those who are interested in moving beyond ICS or Jelly Bean should start turning to the Galaxy S2 development community for help.

As an Amazon Associate I earn from qualifying purchases.