10 Samsung Galaxy S3 Android 4.4 KitKat Update Predictions
Rumors suggest that the Samsung Galaxy S3 Android 4.4 KitKat update is on the way though without a confirmation from Samsung, the update remains firmly in the shadows. With that in mind, we make some bold predictions about the rumored Samsung Galaxy S3 Android 4.4 KitKat update, its release date, and more.
Google kicked off the Android 4.4 KitKat update roll out with updates for its Nexus devices, updates that arrived all the way back in November of last year. Slowly, but surely, we've started to see more Android 4.4 KitKat updates arrive. The Moto X and Moto G were recently outfitted with Android 4.4 KitKat, we've seen a number of Google Edition devices get their upgrades and the Galaxy Note 3 just received its update to Android 4.4 KitKat.
The Samsung Galaxy Note 3 Android 4.4 KitKat update is extremely important given Samsung's prominence in the world of Android. It's the first Samsung Android 4.4 KitKat update to roll out and it also marks the beginning of what looks like a lengthy Android 4.4 KitKat roll out for the company's older devices.
Samsung's Galaxy S4 is likely next in line given the rumors, given the leaks, and given its place in the hierarchy of Samsung's smartphones. The rest of the updates reside in a gray area, particularly the Samsung Galaxy S3 Android 4.4 KitKat update.
While the Galaxy S3 Android 4.4 KitKat update has been rumored for arrival, Samsung still hasn't confirmed anything. The Galaxy S3 is teetering on the 18 month mark. Google suggests that Android update support stop after 18 months and the Galaxy S3 turns two years old in May. So, owners are nervous about the future.
Fortunately, all signs point to an update arriving at some point down the road. That doesn't confirm anything but it makes it a little more likely than if there were no rumors at all.
That said, we want to take a look into our own crystal ball and make some predictions about the Samsung Galaxy S3 Android 4.4 KitKat update ahead of a possible release.
A Release
We haven't seen any announcements or Android 4.4 KitKat leaks for the Galaxy S3 which means that the update is still up in the air. Rumors that suggest releases in March or April are solid but in no way do they confirm updates for Samsung's flagship device from nearly two years ago. That said, we get the feeling that the Galaxy S3 will get Android 4.4 KitKat. Call it a gut feeling.
This is one of the most popular devices on the planet and it's a device that is still being bought and sold in the United States and elsewhere. Its specifications are still solid and Android 4.4 KitKat was build with 512MB of RAM in mind, the Galaxy S3 has both 1GB and 2GB of RAM, depending on the model. And then, of course, the rumors.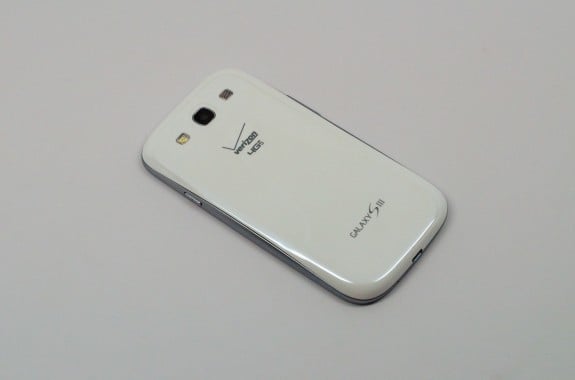 The Galaxy S3 Android 4.4 KitKat April release rumor was attached to a rumor that suggested that the Galaxy Note 3 Android 4.4 KitKat update would land in January. Android Geeks, the site that suggests that the update will roll out in March, says that the information came from a Samsung insider. The site accurately predicted the Galaxy Note 3 launch date which makes its info hard to dismiss.
At this point, we have a hard time betting against the update's existence and our money is on Samsung rolling out Android 4.4 KitKat to owners. Everything is going to depend on testing.
Standard Samsung Android Update Release
Since we're betting on an Android 4.4 KitKat update landing for the Galaxy S3, let's make some more predictions.
If and when the update does roll out, we expect the process to mirror Samsung's other Android 4.4 KitKat update and many of the other Samsung Galaxy updates that have rolled out in recent years.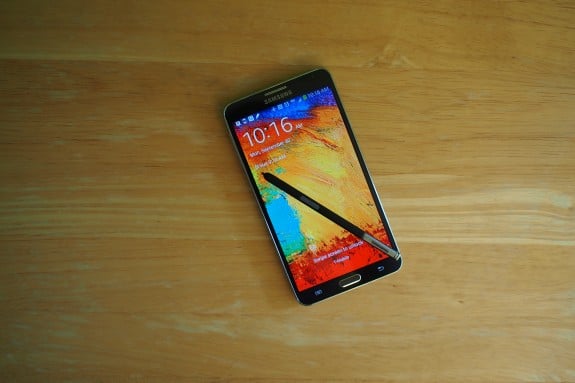 We think the Galaxy S3 Android 4.4 KitKat update will land for one region and one variant on a random day of Samsung's choosing. The United Kingdom is a safe bet for the first roll out. Then, we should see the update slowly start spreading to other variants and regions with carrier-branded Galaxy S3's being the last to see the update.
In particular, 4G models will be far behind the rest of the pack as they have been with Android 4.3 Jelly Bean. There are still several missing Android 4.3 Jelly Bean updates and almost all of them are for the 4G model.
Multi-Month Roll Out
As for timing, we predict that the Galaxy S3 Android 4.4 KitKat roll out will extend across several months. If it's released in March or April, we wouldn't be surprised if some devices are still waiting in June. If it's released in April, perhaps as late as July.
Carriers have proven that they are willing to take their time to ensure that these updates are as bug free as possible. And some of the smaller carriers have simply chosen to focus on updates for newer devices. While there will likely be some carriers that work to upgrade the Galaxy S3 in a reasonable manner, there's almost always a few stragglers.
Less Than Ideal Timing in U.S.
U.S. consumers always want to be first to these major Samsung updates. In the case of Android 4.3, users in the United States weren't well behind the curve. Instead, we saw the Sprint and Verizon Galaxy S4 variants get updated extremely quickly. Overall, the updates for the Galaxy S4, Galaxy S3 and Galaxy Note 2 went pretty quick in the U.S.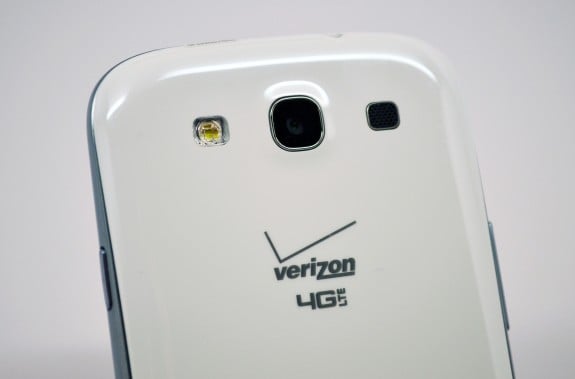 We have attributed that to carrier desires. The update brought Galaxy Gear support to these devices and carriers likely wanted to be able to push the product to consumers during the holidays. This time around, we likely won't see that kind of incentive and thus, we don't think we'll see the same time of timing from Samsung and its U.S. carrier lineup.
Instead, we're betting on U.S. carriers being slow to a Galaxy S3 Android 4.4 KitKat update, if there is one, and rolling out the update weeks after the update hits the other major regions of the world including the UK, Asia and the rest of Europe.
Zero Communication
Samsung didn't announce the Galaxy Note 3 Android 4.4 KitKat update's arrival nor did it produce a release that detailed all of the update's details. We're betting on this happening with the Galaxy S3. While Samsung touted the benefits of Android 4.3 Jelly Bean, Android 4.4 KitKat is much smaller.
Look for Samsung, and its carriers in the U.S., to keep consumers in the dark up until the actual release date. We do expect U.S. carriers to detail these updates once they arrive, just not at any point before the release day.
No Massive UI Overhaul
Rumors point to a major overhaul to the company's TouchWiz user interface coming with the Samsung Galaxy S5. It's expected to mirror the look of the UI found on Samsung's new tablets. We don't expect the Galaxy S3 Android 4.4 KitKat update to bring the major changes to Samsung's Galaxy S3 and here's why.
Samsung almost never outfits its aging devices with the full feature set of its brand new products. Bits and pieces at most. So while we could see parts of the Galaxy S5 software arrive for Galaxy S3 owners, we're betting that that doesn't happen either.
With Galaxy S3 owners coming off contract, Samsung will likely use the new user interface and the new features it brings to attract those that bought the Galaxy S3 on contract two years ago.
Familiar Feature Set
Instead, we think that the Galaxy S3 Android 4.4 KitKat update could mirror the update that just landed for the Galaxy Note 3. Instead of a massive overhaul to the UI and the addition of hundreds of features, we're expecting an update that brings some UI tweaks and some of the features that arrived with Android 4.4 KitKat.
Lots of Bug Fixes
We do expect there to be a ton of fixes on board the Android 4.4 KitKat update, should one arrive. In particular, we expect U.S. carriers to offer up their own bug fixes that tackle some of the prevalent issues that remain on board the Galaxy S3 in the United States.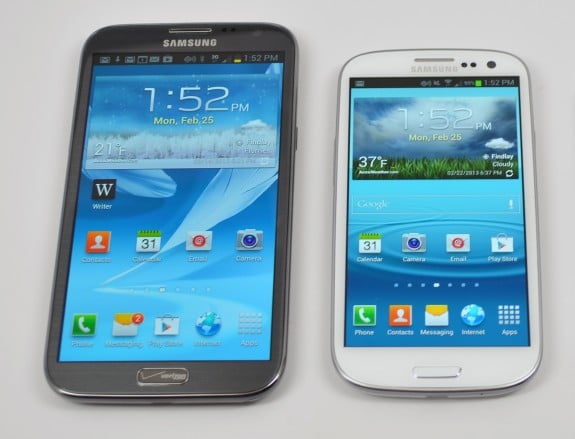 We've detailed a number of the bugs plaguing Galaxy S3 owners running Android 4.3 Jelly Bean and it's clear that there is still work to be done to improve the software experience on the aging flagship. We think that Android 4.4 could serve two purposes. One, it will go a long way with consumers as it will be an update that lands at the two year mark. And two, it will serve as a major bug fixer.
Bugs
Of course, this is a major Android update that we're talking about here and that means that there will likely be bugs and issues that Android 4.4 KitKat itself brings along with it. Android updates are never flawless, no matter how hard Samsung and its carrier partners try and we expect there to be bugs and issues on board the updates in the U.S. and elsewhere when it arrives.
More Updates
If there are bugs, then there will be fixes and we're pretty sure that Android 4.4 KitKat won't be the last Galaxy S3 updates for that very reason. Will it be the last Android update, we think so. Will it be the last update? Probably not. Carriers tend to release a bug fix or two before killing off software support for good.

This article may contain affiliate links. Click here for more details.