Samsung Galaxy S3 Android 4.4 KitKat Update Breakdown
In early May, Samsung started pushing out the Galaxy S3 Android 4.4 KitKat update. Since then, we've seen the update make strides but it still hasn't made the massive push that many owners were expecting it to make in its first month. With Galaxy S4 Android 4.4 KitKat release details still swirling, we want to take a dive into the update and breakdown everything there is to know at the moment.
Android 4.4 KitKat has been out since November and unfortunately, we're just now starting to see the update hit older Android smartphones and tablets. One of those devices is the Samsung Galaxy S3, Samsung's popular smartphone from 2012 and a device that is still in the hands of millions of users around the world.

The Samsung Galaxy S3's software tale is an interesting one. Here is a device that arrived with Android 4.1 Jelly Bean, got a huge boost thanks to Samsung's Premium Suite update, skipped Android 4.2 Jelly Bean, got Android 4.3 Jelly Bean, and is now getting Android 4.4 KitKat, Google's latest update. Well, only some owners will be getting it.
Samsung confirmed that the Galaxy S3 GT-i9300, the 1GB non-LTE model, will not be getting the update due to performance reasons. It's a huge blow to the Galaxy S3 given its prominence but it appears that Samsung is going to hold firm with its decision.
That said, we haven't seen a ton of movement with the update that is landing for other Samsung Galaxy S3 owners. The roll out to the company's LTE-enabled Galaxy S3 models is not moving very fast and over the past month we just haven't seen the significant push that we, and many others, expected. That doesn't mean that details haven't emerged though.
In an effort to provide as much clarity as we can to Galaxy S3 owners in the United States and around the world, here, we detail everything we know about the Galaxy S3 Android 4.4 KitKat update and breakdown the important details that all Galaxy S3 owners need to know about.
Galaxy S3 Android 4.4 Releases in June
June has been a ghost town in terms of Samsung Galaxy S3 Android 4.4 KitKat update releases. We haven't seen Samsung start pushing the GT-i9305 Galaxy S3 Android 4.4 KitKat update out. Rumors pointed to the update being done but those rumors emerged several weeks ago and it's not clear what the current situation is like behind the scenes.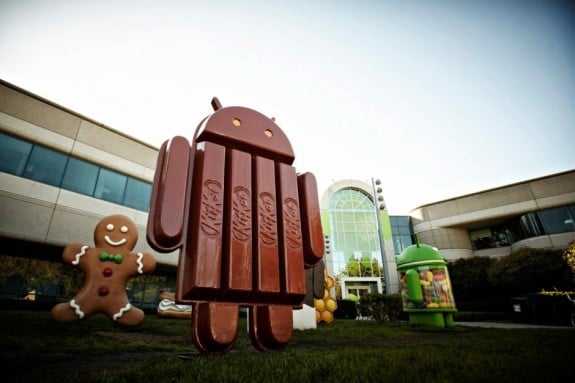 We also haven't seen carriers in the United States or in the international community join the Android 4.4 KitKat party. All in all, it has been quiet but our hope is that it's just the calm before the storm. Samsung's updates typically roll out extremely slow at first before they gradually pick up steam in the weeks after the initial release.
The Galaxy S3 Android 4.4 KitKat roll out is just about a month old so there is no reason to panic yet especially when several carriers have promised updates in the future.
Upcoming Galaxy S3 KitKat Updates
We simply haven't seen a ton of Galaxy S3 Android 4.4 KitKat confirmations so anytime a carrier confirms the update it's big news. Earlier this month, Vodafone Australia confirmed that it would be offering a Galaxy S3 Android 4.4 KitKat update at some point down the road.
This was huge for the international community because it means that there is a good chance that we'll see it land for other major carriers in the future. Vodafone Australia isn't going to be given any kind of special treatment.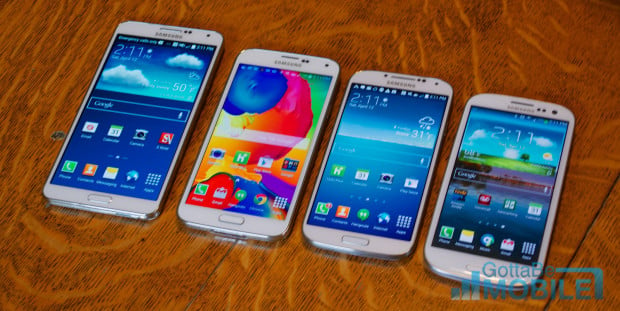 Vodafone typically gives its customers some kind of ETA. With the Galaxy S3, the carrier simply says that it's "awaiting software for testing" and that it has "no ETA." In other words, this is an update that could be far off in the distance. Weeks or perhaps months off in the distance given that it hasn't even rolled out Galaxy S4 or Galaxy Note 3 Android 4.4 KitKat updates yet.
The Australian carrier is one of only a few carriers that have confirmed the Galaxy S3 Android 4.4 KitKat upgrade. Rogers, a Canadian carrier, still says that its update will be coming soon. The carrier said that it would be coming soon several weeks ago and it still hasn't committed to a specific date.
For now, that's it. There are still a number of missing pieces to the puzzle and Galaxy S3 users should remain hopeful that the software's big push starts this month or next.
Missing Galaxy S3 KitKat Updates
There are an absolute ton of missing Galaxy S3 Android 4.4 KitKat updates. In the U.S., we've only seen updates for Sprint, U.S. Cellular, Boost and Virgin.
The U.S. Cellular Galaxy S3 Android 4.4 KitKat update, which appeared to have been released back in late May, is in a bit of limbo given that U.S. Cellular's website lists the device with Android 4.3 Jelly Bean.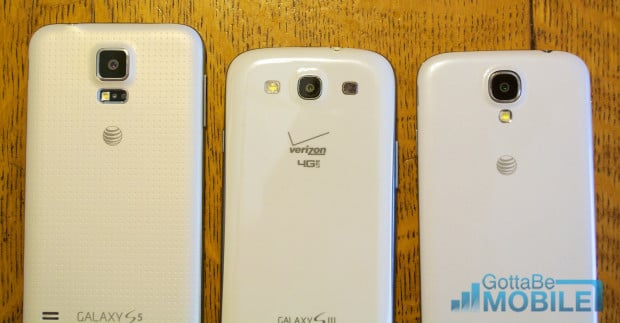 Samsung does list the device as having Android 4.4 but it's roll out tracker does not list the software's presence. The update is also available on Samsung's Open Source website for developers. It's a strange situation and one that we've been unable to clarify.
Updates outside of the United States are non-existent. We simply haven't seen international carriers push out this Android 4.4 KitKat update yet. We also haven't seen any of the usual suspects confirm upgrades. Carriers like SFR and Optus, which typically confirm updates well in advance, haven't confirmed anything at all.
We expect them, like Vodafone, to offer the update to the 4G versions of the device but it could be that the software won't land until much later in the year.
Android 4.4.3 & What's Next
Android 4.4.3 KitKat is a huge bug fix update aimed at tackling Android 4.4.2 KitKat problems but it's not clear if the update will be landing for the Galaxy S3 down the road.
Rumors point to a release for the Galaxy S5 and Galaxy S4 and we've heard that Samsung might skip Android 4.4.2 for Android 4.4.3 on some devices but nothing is confirmed at this point. What we're quite sure of though is that this update will likely be the last major Android update for the Galaxy S3.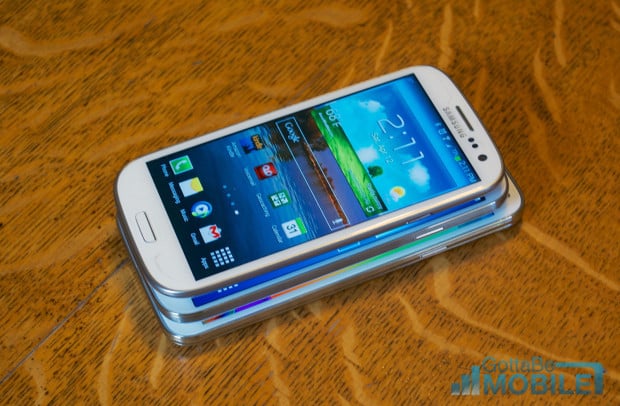 Rumors have also hinted at an Android 4.5 or Android 5.0 release, possibly alongside a new Nexus 8 tablet from HTC. With Google I/O coming up, we could definitely see Google announce something new for Android users.
The Galaxy S3 is old though and the chances of another big update, especially after the company canned the KitKat release for the 1GB version, are slim to none. Remember, Google recommends 18 months of software support and Samsung usually offers 24 months at the most. Android 4.4.3 is a small update and there's a chance that the Galaxy S3 could get it somewhere down the road but another big update seems out of the question.

This article may contain affiliate links. Click here for more details.