New Samsung Galaxy S3 Android 4.4 Update Spotted for U.S.
The Sprint Galaxy S3 Android 4.4 KitKat update remains the only Galaxy S3 KitKat update available inside the United States but we have spotted another Galaxy S3 Android 4.4 update lurking on Samsung's website, a sign that the roll out will spread beyond Sprint's network.
Earlier this year, Samsung USA announced that it would be delivering a number of Android 4.4 KitKat updates to device owners. Included in the announcement were devices like the Galaxy Note 3 and Galaxy S4, two devices that started getting the updates earlier this year, and the Galaxy Note 2 and Galaxy S3, two devices that are on their last legs.
In late April, the Samsung Galaxy Note 2 Android 4.4 KitKat update started pushing out though it remains missing inside of the United States. Sprint is the only carrier that has confirmed the update for arrival though the carrier remains mum on a specific date for users of the aging Galaxy Note flagship.
Sprint's also the only carrier to have confirmed, and rolled out, a Samsung Galaxy S3 Android 4.4 KitKat update. Samsung USA's broad confirmation hinted at releases across U.S. carriers though carriers have remained silent as Android 4.4 KitKat details have swirled above Galaxy S3 users heads.
While carriers remain silent, we've spotted a reference to another U.S. bound Samsung Galaxy S3 Android 4.4 KitKat update. The reference, which is lurking on Samsung's website, hints at an upcoming update for one of the major Galaxy S3 variants inside the United States.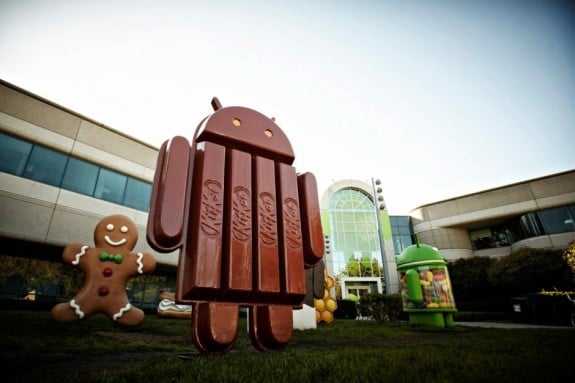 On the U.S. Cellular Galaxy S3 product page, Samsung lists the device as having Android 4.4 KitKat, an update that the device currently does not have on board. The update is listed for both the black and white models. This essentially confirms the arrival of a future U.S. Cellular Galaxy S3 Android 4.4 KitKat update but it does not mean that an update is imminent.
Samsung has, in the past, updated these product pages weeks before an update's official release. So, the release of the update could be days, weeks or perhaps even months away. It's not clear. What is clear now is that this device should be getting Android 4.4. While we've seen Samsung list devices with new software ahead of time, we've never seen it correct a listing. In other words, this is probably not a mistake.
This is one of only a few Galaxy S3 Android 4.4 KitKat sightings in the world as Galaxy S3 Android 4.4 details have been rare and extremely hard to come by as we head deeper into the year.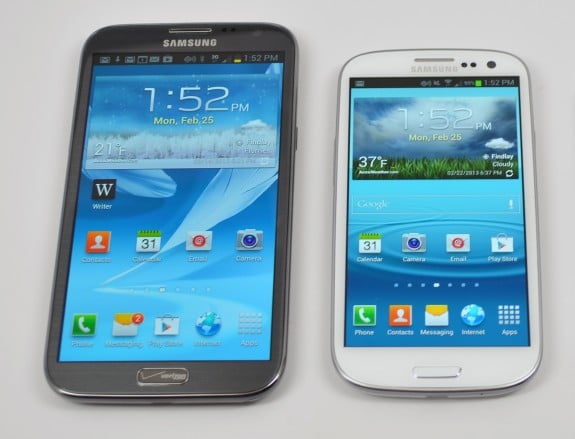 Galaxy S3 LTE Android 4.4 KitKat release rumors have pointed to an arrival in May but we still haven't seen any activity. We have seen one carrier, Rogers in Canada, confirm an Android 4.4 KitKat update for the Galaxy S3 though the carrier is mum about a specific release date. It does say that it plans to release the update "soon."
Samsung recently announced that the Galaxy S3 Android 4.4 KitKat update would not land for the 1GB GT-i9300 version of the Galaxy S3 due to performance issues. Developers have taken it upon themselves to release a Galaxy S3 Android 4.4 update and it appears that a fairly stable version of the software has been released.
U.S. carriers adopted the 2GB LTE model which means that owners on carriers outside of U.S. Cellular and Sprint should receive the update at some point down the road.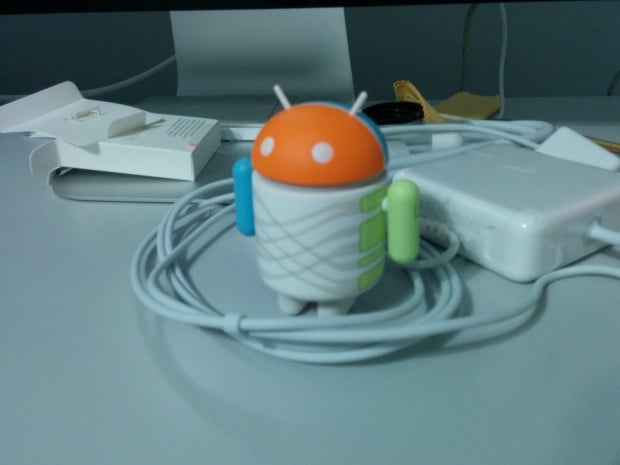 Rumors also suggest that Samsung could be skipping Android 4.4.2 KitKat for Android 4.4.3, at least for some devices. This could potentially explain the slow speeds of these two roll outs but that is merely speculation at this point.
Android 4.4 KitKat is expected to be the final major Android update for the Galaxy S3 though it's still not clear if Samsung will leave the Galaxy Note 2, a device that is several months younger than the Galaxy S3, behind. Rumors point to a Android 4.5 update release this summer though the contents of this update remain unknown.

This article may contain affiliate links. Click here for more details.