Samsung Galaxy S3: What Not to Expect After Android 4.3
The Samsung Galaxy S3 Android 4.3 Jelly Bean update roll out is not quite over in the United States, or elsewhere, but that doesn't mean that Galaxy S3 users don't have their eye on the future, on what's next for the former flagship. Samsung hasn't announced anything just yet but that doesn't mean that we don't have some idea. Here, we take a look at what we expect from the Galaxy S3's future, after the Android 4.3 Jelly Bean update.
Last year, the Samsung Galaxy S3 was one of the first devices to get Android 4.1 Jelly Bean, an update that rolled out for the international model in September and an update that spread across the globe in a matter of months. In November, Google announced Android 4.2 Jelly Bean, a small, incremental update to Android Jelly Bean, and an update that Galaxy S3 owners expected to see pretty quickly.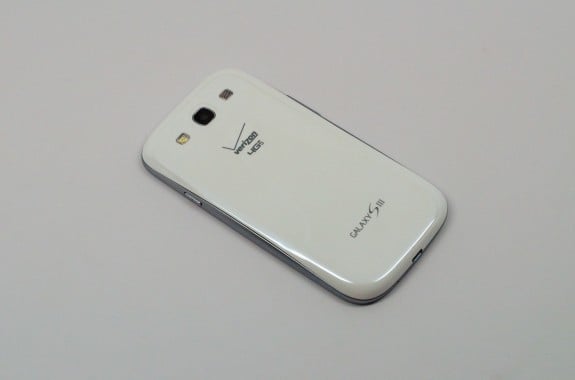 In the beginning of the year, Galaxy S3 owners were treated to a Premium Suite upgrade with a host of features including Multi-Window View. U.S. carriers were extremely late to these features though that didn't halt the excitement over Android 4.2 Jelly Bean, an update that was rumored to be coming out during the summer months.
When summer rolled around, rumors pointed to a massive delay, one that would see Samsung skip Android 4.2 for Android 4.3 Jelly Bean and not release the software until much later in the year. Samsung never said anything but as the months went by, it was clear that Android 4.2 Jelly Bean got passed over. In October, months after the Galaxy S3's last major update, Samsung finally spilled the beans and revealed Android 4.3 Jelly Bean, an update that has been rolling out to devices around the globe since early November.
The roll out is still not complete, Galaxy S3 owners on T-Mobile and Verizon still are without the update but we expect those devices to get the software soon. Once they do, it will take a few weeks, but the smoke will settle and Galaxy S3 users will be wondering about the what's next.
From the looks of things, that what's next will be Android 4.4 KitKat, a brand new Android update that was announced just a few short weeks ago and has begun rolling out to devices in the United States. But what about before Android 4.4? What about after it? We've already taken a look at what to expect from the Galaxy S3's future after Android 4.3 Jelly Bean and here, we reverse gears and take a look at what not to expect.
Galaxy S3 to Skip Android 4.4 KitKat
Right now, a Samsung Galaxy S3 Android 4.4 KitKat update is looking likely. We've heard the rumors but our theory is based on popularity and age. The Galaxy S3 is a widely adopted device. It's in the hands of millions of users worldwide. It might be getting old but that means that there is still a great importance there. Samsung has millions of users it will want to keep in its fold and it can do that by delivering solid software support. Android 4.4 KitKat falls into that theory.
Android 4.4 KitKat also makes sense given that the Galaxy S3 isn't 18 months old yet and given that Samsung often updates its phones for two years before pulling the plug. The 18 month cutoff is recommended by Google and it's one that Google itself employed upon the Galaxy Nexus, a device that missed out on the Android 4.4 KitKat update. We simply do not see this happening with the Galaxy S3.
More importantly, we don't see Samsung going most of the year without something new. The Samsung Galaxy S3 Android 4.3 roll out has been a black eye for Samsung, due to issues and due to it being the first major update all year for some devices. With big time devices on their way in 2014, Samsung can't afford to push consumers away so we expect it to deliver a much better roll out process this time around. And that means no skipping Android 4.4 KitKat for another update much later in the year.
Release Slot Before Galaxy S4, Galaxy Note 3
Do not expect the Samsung Galaxy S3 Android 4.4 KitKat update, or any other Galaxy S3 Android update from here on out, to be slotted ahead of an update for the Galaxy S4, Galaxy Note 3 or even the Galaxy S5 if Samsung decides to keep the device officially alive after Android 4.4 KitKat. Again, we fully expect Android 4.4 KitKat to arrive for Galaxy S3 owners.
Instead, look for the Galaxy S3 to be pushed further down the totem pole. Every update, we hear complaints from users with older devices who expect their loyalty to outweigh everything when it comes to timing. Unfortunately, things don't work that way. Unlike Apple, which rolls out its updates to all of its devices on the same day, Samsung takes a staggered approach and releases software to newer devices first and then works its way down the food chain.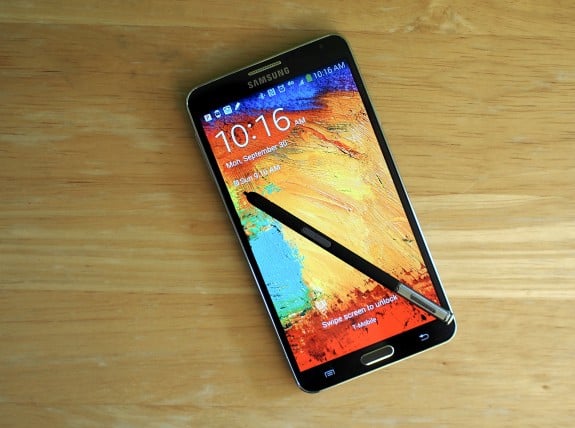 The Galaxy S3 now has a number of devices that will come before it when it comes to Android 4.4 KitKat, when it comes to anything else after it, so users should not expect to see it trump devices like the Galaxy S4 or the Galaxy Note 3. It will be close to last in line.
To Officially Know When Support Will End
At some point, Samsung's Galaxy S3 software support will end. Users shouldn't expect to see any kind of announcement from Samsung, however. As we've pointed out, Apple always confirms what devices will be getting its latest update. That is to say that it also confirms which devices will not be getting the update and will be seeing an end to support. This goes a long way with consumers so it's no surprise that HTC has started doing this as well.
Recently, we've seen HTC begin to tell consumers when it has no plans to upgrade a device. Samsung, on the other hand, does not typically do this so Galaxy S3 owners will likely be in the dark when it comes to the end of the line. With the Galaxy S3 heading for its second birthday in May, and a new Android update possible this summer, there is potential for this Samsung policy to drive some people crazy.
Galaxy S3 users will likely hear about whether the next update will land but it likely won't come from the mouth of Samsung. Instead, Galaxy S3 users need to expect the need to rely on rumors for information about the end.
Support to End After Last Major Update
Now, when the end does come, when no other major updates are in the pipeline, it won't be the end of official support for the Galaxy S3. Historically, we have seen carriers deliver smaller updates, usually bug fixers, to older devices long after their last major Android upgrade arrived. For instance, we could see Android 4.4 KitKat roll out, the next update miss the Galaxy S3, but still see an Android 4.4 KitKat bug fix or two arrive from carriers.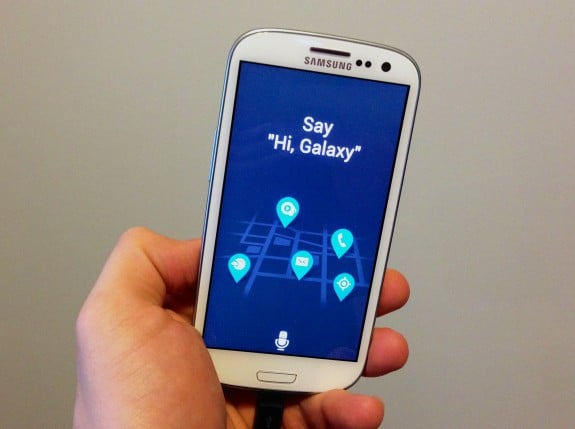 Samsung and its carriers may leave the device hanging when it comes to future major upgrades, but they will not leave the device hanging when it comes to a bug fix update. Support should continue for as long as its necessary.
Death of the Galaxy S3
Finally, when official software support does end, don't expect it to be the end of the Samsung Galaxy S3 from a software standpoint. This is a device that is, again, in the hands of millions of users around the planet. And thanks to that, its development community is thriving. This means that the device will likely lead a very long life, long after official software is done.
Developers will likely release ROMs based on future Android updates and we'll see devs offer tweaks and enhancements along the way, providing an outlet for those that feel the need to make some add-ons. With 2014 on the horizon, those who don't want to ditch their Galaxy S3 next year would be wise to start taking a look at the Galaxy S3 development community and familiarizing with the art of rooting, unlocking and installing custom software. Now is the perfect time.

This article may contain affiliate links. Click here for more details.