Galaxy S3 KitKat Update: 5 Most Important Things to Know Right Now
Android 4.4 KitKat is on the minds of a lot of Samsung Galaxy S3 owners and not just because the roll out has begun. The Samsung Galaxy S3 Android 4.4 KitKat update more than likely represents the last major Android update for the Galaxy S3, a device that will turn two later on this month.
After the Samsung Galaxy S3 Android 4.3 Jelly Bean update pushed out at the tail end of last year, Galaxy S3 owners began to wonder whether or not they'd get another major Android update. Google recommends 18 months of Android software support and while Samsung rival HTC recently promised two years of software support, Samsung has never made such a claim.
As we've noted here many times over, Samsung typically offers two years of software support to its top tier devices, devices that come with the best hardware and that are in the hands of the most people. The Samsung Galaxy S3 is one of the most popular smartphones of all time and we, along with many others, expected Android 4.4 KitKat to arrive at some point down the road.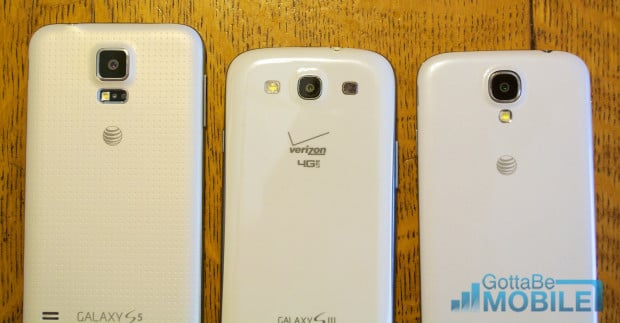 Early in the year, the Galaxy S3 and Galaxy Note 2 Android 4.4 KitKat updates only existed in the rumor mill. Rumors pointed to an arrival in the future but rumors aren't confirmations. Many Galaxy S3 owners were rewarded for their patience when Samsung USA announced a future Galaxy S3 Android 4.4 KitKat update. The company didn't confirm individual updates but the broad confirmation pointed to a widespread release.
Since then, we've seen a ton of Galaxy S3 KitKat details emerge. We've outlined many of them in our recent Galaxy Android 4.4 KitKat release breakdown but we want to take a more detailed look at the Galaxy S3 Android 4.4 KitKat update in particular as we head deeper into 2014.
Here, we share what we think are the five most important things to know about the Samsung Galaxy S3 Android 4.4 KitKat update right now.
New Galaxy S3 Android 4.4 KitKat Update Spotted for U.S.
Finally, after weeks of waiting, we got a breakthrough for the United States. Yesterday, we spotted a U.S. bound Galaxy S3 Android 4.4 KitKat update lurking on Samsung's website. And while it doesn't confirm an imminent roll out, it does all but confirm an arrival beyond the Sprint Galaxy S3.
For now, the Sprint Galaxy S3 Android 4.4 KitKat is the only active Android 4.4 update in the world. Not just the United States, the world. It now appears that it won't be the only U.S. carrier to roll out an Android 4.4 KitKat update as the U.S. Cellular Galaxy S3 product page now lists the device with KitKat on board.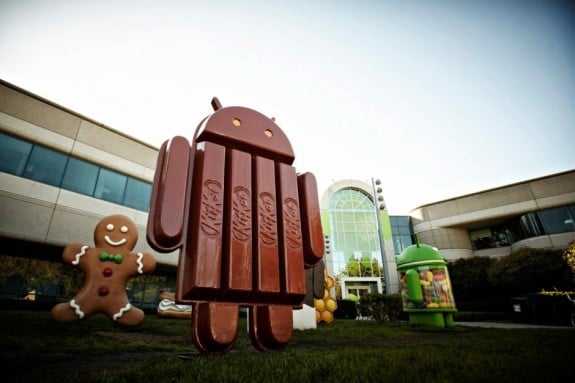 As we pointed out yesterday, this is not a good gauge for the release date. Samsung will often make these changes weeks ahead of the actual update. However, we've never seen it add an update that didn't eventually roll out. So, in other words, odds of a U.S. Cellular Galaxy S3 Android 4.4 KitKat update are good.
If Sprint and U.S. Cellular push an Android 4.4 update to their Galaxy S3 models, there is a very good chance that the Galaxy S3 models on AT&T, T-Mobile and Verizon will get the update as well.
Confirmations Remain Scarce
Some carriers like to issue semi regular Android update information to their users. Vodafone Australia, for instance, releases weekly Android update reports for its users to keep them informed about progress behind the scenes. And while we've seen a number of new schedules emerge, only one lists an upcoming Galaxy S3 Android 4.4 KitKat update.
Optus and Telstra in Australia recently released updated schedules and neither of them lists a Galaxy S3 Android 4.4 KitKat update, despite the fact that they both carry LTE models. French carrier SFR recently released an update schedule and it also left the Galaxy S3 off of its list that stretches through June.
Today, Vodafone Australia released another schedule and surprisingly, the Galaxy S3 Android 4.4 KitKat update is nowhere to be found. The schedules lists updates through June. This means one of two things. It could mean that these carriers simply aren't going to offer Galaxy S3 Android 4.4 updates or it could mean that these updates are extremely far out. We aren't quite sure yet and users will want to remain patient.
We mentioned that we've seen one confirmation and that comes from Rogers in Canada. Rogers claims that the Galaxy S3 Android 4.4 update is coming soon though it declines to list a specific release date. Like the U.S. Cellular sighting, this is great news for Canadian users. Canadian carriers typically roll out their software updates in and around the same time so we expect carriers like TELUS and Bell to deliver when Rogers does.
Good News for Galaxy S3 GT-i9300 Owners
Earlier this month, Samsung UK confirmed the bad news. For those that may have missed it, here is what the company said about the Galaxy S3 upgrade for the GT-i9300, or, the 1GB international version of the device:
In order to facilitate an effective upgrade on the Google platform, various hardware performances such as the memory (RAM, ROM, etc.), multi-tasking capabilities, and display must meet certain technical expectations. The Galaxy S3 and S3 mini 3G versions come equipped with 1GB RAM, which does not allow them to effectively support the platform upgrade. As a result of the Galaxy S3 and S3 mini 3G versions' hardware limitation, they cannot effectively support the platform upgrade while continuing to provide the best consumer experience. Samsung has decided not to roll-out the KitKat upgrade to Galaxy S3 and S3 mini 3G versions, and the KitKat upgrade will be available to the Galaxy S3 LTE version as the device's 2GB RAM is enough to support the platform upgrade.
This lines up with comments that Samsung Poland made earlier in the year and while it's not the news that Galaxy S3 owners wanted to hear, the Galaxy S3 may be better off for it. Remember, this is a device that suffered after the upgrade to Android 4.3 Jelly Bean.
Obviously, this did not sit well with users who have held onto the Galaxy S3 all these years. While Android 4.4 KitKat may not ever arrive officially, frustrated developers have taken it upon themselves to show Samsung that Android 4.4 KitKat can work on board the 1GB GT-i9300 version of the Galaxy S3.
Developers on XDA-Developers are working on developing a stable port for Galaxy S3 owners to use. The port is a work in progress, and there are several issues that need to be ironed out, but those looking to get Android 4.4 KitKat at least have an option. It's a large undertaking but one that could eventually pay off for those that are alright with installing unofficial software.
Android 4.4.3 Rumors
Earlier today, the rumored Android 4.4.3 KitKat update appeared on Samsung's developer site. The sighting comes just a few days after rumors suggested that the company was testing the update for the Galaxy S5 and that it could be touching down for the Galaxy S4, Galaxy Note 3, Galaxy Note 2, and the Galaxy S3 as well.
Rumors have also suggested that the update could deploy in place of Android 4.4.2 KitKat for select devices. Devices were not mentioned by name though the Galaxy S3 and Galaxy Note 2 are certainly candidates, especially since their Android 4.4 KitKat roll outs have slowed down considerably over the past two weeks.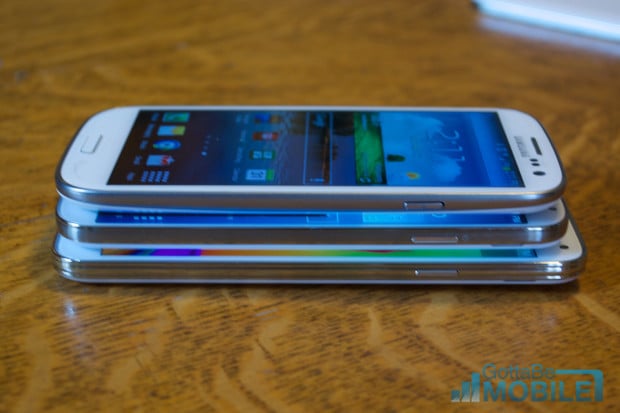 We've theorized that this could be because Samsung has shifted to Android 4.4.3 KitKat, a bug fix update that's expected to shore up issues with Android 4.4.2. Of course, that's speculation on our part but we wouldn't be shocked if the move to Android 4.4.3, a more stable version of KitKat, was the cause for all of the silence.
This is an evolving situation and one that we will continue to monitor as we push further away from Sprint's Galaxy S3 roll out.
This Is Probably The End
We suspected that the Android 4.4 KitKat update would be the Galaxy S3's last. While nothing is confirmed, it's clear to us that this is going to be the case. The death knell was the cancellation of the international Galaxy S3 Android 4.4 KitKat update.
Very rarely do we see one version of a smartphone get an upgrade while the other gets left behind. It almost never happens. And we simply cannot see Samsung pushing out Android 4.4 for the 2GB model, leaving the 1GB model behind, and then somewhere down the road deciding that another update for the Galaxy S3 2GB model is fair.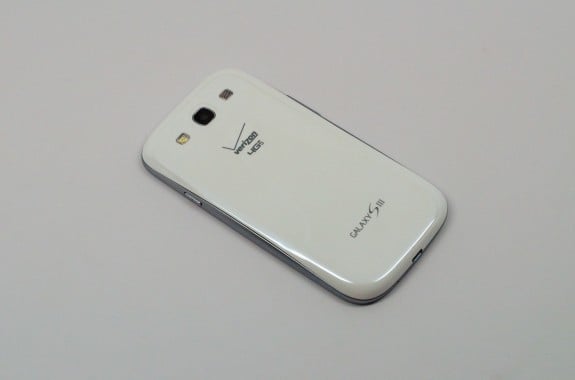 Google's 18 month policy is the first nail in the coffin. The fact that we rarely see Android devices get updated beyond the two year mark is the second. And the third, at least for us, is that last point. Samsung can afford to burn customers once but doing so twice would probably end very badly.
Look for this to be it for the Galaxy S3.

As an Amazon Associate I earn from qualifying purchases.