Samsung Galaxy S3 Mini Arrives in New Colors
Shortly after they leaked, Samsung posted the new rumored colors for the Samsung Galaxy S3 Mini meaning the device now has a grand total of six different colors available for those interested in something other than the standard pebble blue or white.
Read: Samsung Galaxy Note 2 Caught in Wild with New Color.
Yesterday, it became clear that Samsung would be releasing new colors for the Samsung Galaxy S3 Mini, its smaller version of the Galaxy S3 available in regions other than the United States, though it was unclear just how soon the manufacturer would deliver these new colored models. It appears much sooner than Mobile World Congress 2013 as the new colors have appeared on Samsung France today.
The new colors were spotted by SamMobile on Samsung's French website and they show the Galaxy S3 in four previous unannounced colors including Titan Gray, Amber Brown, Garnet Red and Onyx Black. These new colors bring the number of color options up to a grand total of six for the Galaxy S3 Mini, and it puts it on par with the original Galaxy S3 that is also available in an assortment of color options around the globe.
Additionally, Samsung is likely going to be announcing new colors for the Galaxy Note 2, though now, it could be that it introduces them before Mobile World Congress 2013 which was thought to be the event that would launch the new colors for the Galaxy S3 Mini. So those looking for a Galaxy Note 2 in several new colors options should be hopeful that something materializes in the next few days rather than in the next few weeks.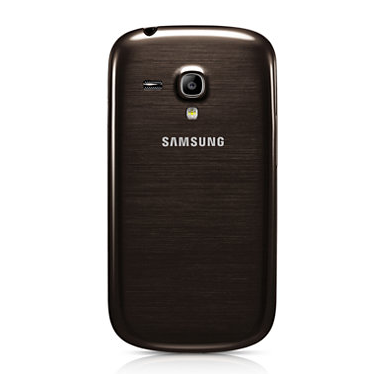 The Galaxy S3 Mini is exactly what it sounds like, a miniature version of the Galaxy S3. It features a 4″ Super AMOLED display with 480 x 800 resolution, a 5 megapixel camera, a speedy dual-core processor, as well as Android 4.1 Jelly Bean out of the box.
It is not unavailable on a carrier in the United States and with the Galaxy S4 likely on the way in the first half of 2013, it's unlikely that the device will ever hit an official carrier in the U.S.

As an Amazon Associate I earn from qualifying purchases.