Samsung Galaxy S4 Android 4.3 Update Roll Out Continues in U.S.
The Samsung Galaxy S4 Android 4.3 Jelly Bean update roll out will continue today in the United States as U.S. Cellular, the nation's fifth largest carrier, will be the third carrier to roll out the Galaxy S4 Android 4.3 Jelly Bean update in the United States with AT&T and T-Mobile now the only major carriers who haven't upgraded their flagship Galaxy S.
Earlier this week, a document leaked out, a document that indicated that the U.S. Cellular Galaxy S4 Android 4.3 Jelly Bean update roll out would begin today. U.S. Cellular did not confirm any specific date when it announced Android 4.3 updates for its Galaxy S4, Galaxy S3 and Galaxy Note 2 nor did it confirm this date when it leaked out.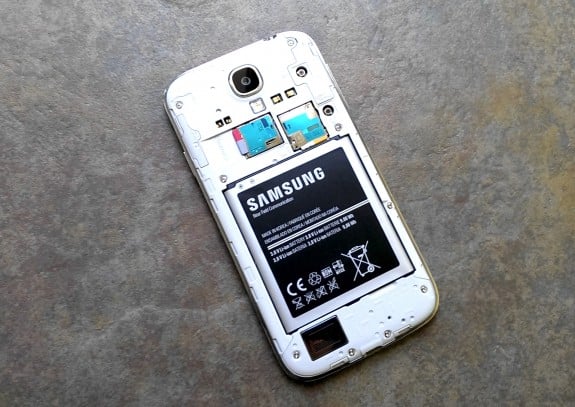 Fortunately for owners, Samsung has confirmed the U.S. Cellular Galaxy S4 Android 4.3 roll out for today, detailing the features that will be coming on board the software. The company did something similar for the previous Galaxy S4 updates in the United States so there is a very, very good chance that we'll see the roll out begin today.
The update will be coming with the expected features including Samsung KNOX, support for the carrier's Galaxy Gear accessory, and some updated applications. It should also bring a number of other features to the table including software features borrowed from the Galaxy S4. The update is the most substantial update that the Galaxy S4 has received in quite sometime and Samsung hopes that it will make the phone feel fresh.
It looks like the update will be made available Over-the-Air (OTA) so owners will want to, throughout the day, check inside their settings to see if the update has arrived.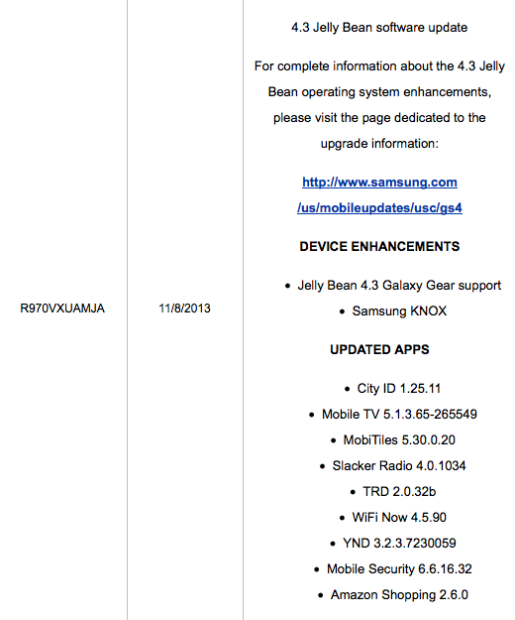 Today's roll out means that there are now two major Galaxy S4 variants in the United States still waiting for their upgrade to Android 4.3 Jelly Bean. The AT&T and T-Mobile Galaxy S4 variants are still on Android 4.2 Jelly Bean though a leaked timeline suggests that they could get the software in just a few days. The AT&T Galaxy S4 update is rumored for November 13th while the T-Mobile Galaxy S4 Android 4.3 update should roll out on November 18th.

This article may contain affiliate links. Click here for more details.