Samsung Galaxy S4 Android 4.4 KitKat Update Breakdown
The Samsung Galaxy S4 Android 4.4 KitKat update has been rolling out since February. Even now, as we head deeper into the year, Galaxy S4 Android 4.4 KitKat update details continue to tease and confuse users in the United States and around the world. With that in mind, we want to take a dive into the update and breakdown everything there is to know at the moment.
Forever ago, Google announced the Android 4.4 KitKat update. The update, which first arrived back in September, was announced again in October and released several days later for Google's stable of Nexus devices. Weeks later Samsung, the world's biggest Android manufacturer, started rolling out its first update.
The first Galaxy Android 4.4 KitKat update wasn't for the Galaxy S4 but for the Galaxy Note 3, the device that arrived several months after the April Galaxy S4 release. In February, Samsung finally started pushing out the Galaxy S4 Android 4.4 KitKat update and since then, we've seen a number of updates roll out all over the world.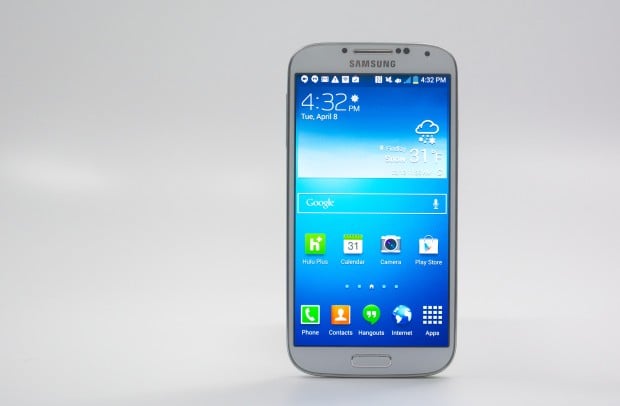 Samsung Android update roll outs are typically slow but not many would have guessed that the update would still be rolling out, full force, this deep into the summer. Indeed, there are still U.S. versions of the Galaxy S4 that are still, for whatever reason, without the Android 4.4 KitKat update and its incremental features.
U.S. users are not alone. There are several other Galaxy S4 variants that have yet to receive their upgrade from Samsung though we have started to see details firm up in the past two weeks.
In an effort to provide as much clarity as we can to Galaxy S4 owners in the United States and around the world, here, we detail everything we know about the Galaxy S4 Android 4.4 KitKat update and breakdown the important details that all Galaxy S4 owners need to know about.
Galaxy S4 Android 4.4 Releases in June
Believe it or not, we've seen a pretty massive Galaxy S4 Android 4.4 KitKat update push in June. We've heard from several GT-i9500 Galaxy S4 owners in Mexico who recently received the update and we're also hearing that the update recently pushed to more users in Russia and Chile as well. This is confirmed by SamFirmware, a site that tracks these updates.
The site also confirms a number of other June roll outs and it shows that Samsung has primarily been focused on the GT-i9505 variant of the Galaxy S4, also known as the Galaxy S4 LTE.

In recent days, we've seen updates emerge for Galaxy S4 users on H3G in the United Kingdom and a number of users on Vodafone including those in Italy, Greece, Netherlands, Czech Republic, and Portugal. Vodafone, for whatever reason, has dominated the Galaxy S4 Android 4.4 KitKat landscape in June as it pushes to get its variants around the world upgraded with the latest Android software.
This push is significant but it doesn't mean that the Galaxy S4 Android 4.4 KitKat update is going to finish in June. In fact, there is a good chance that we'll see some updates emerge later in the summer in July and beyond.
Upcoming Galaxy S4 KitKat Updates
Believe it or not, some carriers are willing to communicate with their customers. In particular, carriers in Australia, who tend to be slow to Android updates, keep their customers informed throughout the upgrade process.
In recent updates to their schedules, Vodafone Australia and Optus both outlined their updated ETAs for the Galaxy S4 Android 4.4 KitKat upgrade. Vodafone claims that it will be rolling out the updates at some point in late June while Optus says that it will be pushing its updates out in mid-July. The carrier originally tagged the updates with releases in April, May and June.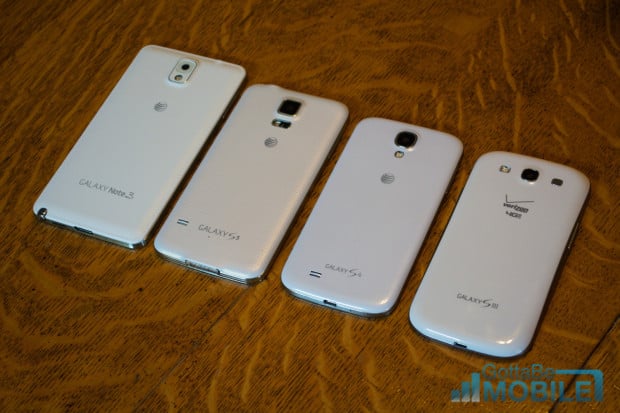 Keep in mind, neither carrier has received the Android 4.4 KitKat update from Samsung. These carriers must get the software from Samsung before they are able to test internally and prepare the software for public release. It's a process that can take a week or more and it means that these ETAs could be pushed back even further.
Still, the communication is commendable and it's nice to see some carriers go to great lengths to keep their customers in the loop about future updates.
These are obviously just two of many and there still are plenty of updates left to roll out. Problem is, carriers aren't all as talkative as Vodafone and Optus in Australia.
Missing Galaxy S4 Android 4.4 KitKat Updates
In the U.S., we've seen the update land for the Galaxy S4 on AT&T, T-Mobile, Sprint, U.S. Cellular, Verizon, Cricket, and for the AT&T Galaxy S4 Active. The U.S. roll out isn't over yet though.
MetroPCS and C Spire both offer the Galaxy S4 and both are expected to deliver the Galaxy S4 Android 4.4 KitKat update. It's just not clear when those updates might roll out. Given the push in June, given that Samsung worked out the Galaxy S4 Active update kinks, we could see these updates rolling out in the near future.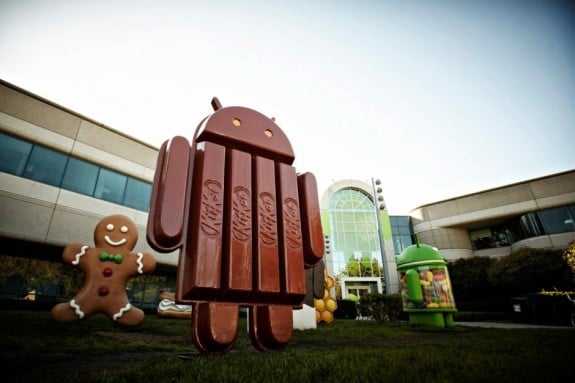 C Spire's Samsung Galaxy S4 is listed as running Android 4.4 KitKat on Samsung's product page though that doesn't mean that a release is imminent.
Like Vodafone and Optus, Australian carrier Telstra communicates with its customers. And in an update to its schedule today, the carrier confirmed timing for several new updates, but the Galaxy S4 Android 4.4 KitKat update was not one of them. This is a carrier that had major issues with Android 4.3 Jelly Bean so it's not surprising to see it lag way behind its rivals and the overall curve.
The carrier is now talking about roll outs in July which means that there is a chance we could see this update push out in August or even later than that if it decides to roll ahead with Android 4.4 and not something else.
Android 4.4.3 KitKat & What's Next
That something else could be Android 4.4.3 KitKat, it could also be another update. Rumors have pointed to an Android 4.4.3 KitKat release for the Samsung Galaxy S4 LTE-A model, a device that is only available in select areas. A new leak from Android Geeks states that the model should get the update in July after a roll out for the Galaxy S5.
Rumors have also hinted at an Android 4.5 or Android 5.0 release, possibly alongside a new Nexus 8 tablet from HTC. With Google I/O coming up, we could definitely see Google announce something new for Android users. And fortunately, the odds of the Galaxy S4 getting the update are very good.
The Samsung Galaxy S4 is a little more than a year old. And while Google recommends 18 months of software support, Samsung typically offers 24 months to its flagships. There is simply no way it gets left behind on Android 4.4.2 KitKat.

This article may contain affiliate links. Click here for more details.