New Galaxy S4 Android 4.4 KitKat Update Details Emerge
The Samsung Galaxy S4 Android 4.4 KitKat update has leaked out today for owners of the GT-I9505 and the Galaxy S4 Android 4.4 KitKat update release date has been rumored for February or March with no specific date currently known.
Thanks to SamMobile, Galaxy S4 owners using the GT-9505 model now have access to a piece of test Android 4.4 KitKat firmware. The update is the Android 4.4.2 KitKat update, the latest that Google has released, though it appears that the software only comes with some minor tweaks and the same TouchWiz user interface. It doesn't feature the new TouchWiz that leaked out earlier this week.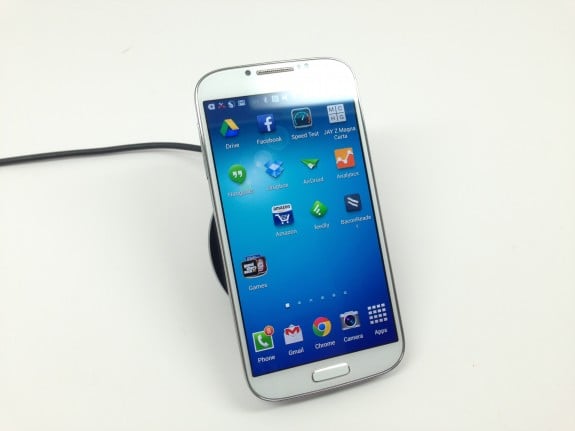 Samsung Galaxy S4 owners who do want to get Android 4.4 KitKat need to prepare for a few hiccups. This is test firmware and it's unlikely to be the final version. The site claims to have been testing the software for a few days and says that its stable though owners will still have to proceed at their own risk.
As for those Galaxy S4 owners who aren't able to install the test firmware or simply don't want to, it appears that the final Galaxy S4 Android 4.4 KitKat update release is currently slated for February or March. This is a little worse than the original proclamation of January or February, which came from French carrier SFR.
Yesterday, we noticed that the carrier had completely wiped the update away from the month of January so this new time frame for the Galaxy S4 Android 4.4 KitKat update release does make some sense.
The Galaxy S4 Android 4.4 KitKat update is expected to be joined by the Galaxy Note 3 Android 4.4 KitKat update though so far, it hasn't leaked out to the surface. We imagine that that will happen sometime in the near future as we get closer to its release date later this year.
Samsung is also rumored to be pushing out Android 4.4 KitKat updates for the Galaxy S3 and Galaxy Note 2 with those updates slated for April. If true, they would roll out right around the Samsung Galaxy S5 launch. The Galaxy S5 is all but confirmed for a March or April debut alongside a new version of TouchWiz that, for the moment, eludes other Galaxy devices.

This article may contain affiliate links. Click here for more details.