Samsung Galaxy S4 Lollipop Release Breakdown (April)
The Samsung Galaxy S4 Lollipop update has been pushing out since late January and in the weeks since the update's initial arrival, it has made solid progress in regions around the world. With March in the rearview mirror, we want to take a look at everything we think you need to know about the Samsung Galaxy S4 Lollipop release as we march into the month of April.
In December, after Samsung pushed out its Galaxy S5 Lollipop update, many people believed that Samsung's next Android 5.0 Lollipop update would land for its other flagship, the Galaxy Note 4. Of course, that didn't happen. Instead, the company moved to the Galaxy Note 3 and Galaxy S4, two aging former flagships that were released in 2013.
The Samsung Galaxy S4 Lollipop update started rolling out in late January. The update represents the Galaxy S4's third major Android release and as such, it brings a ton of new features, enhancements and fixes along with it. Since January, the update has landed for a number of different variants in a number of different countries as Samsung and its carrier partners work to get it out to everyone that bought the aging phone.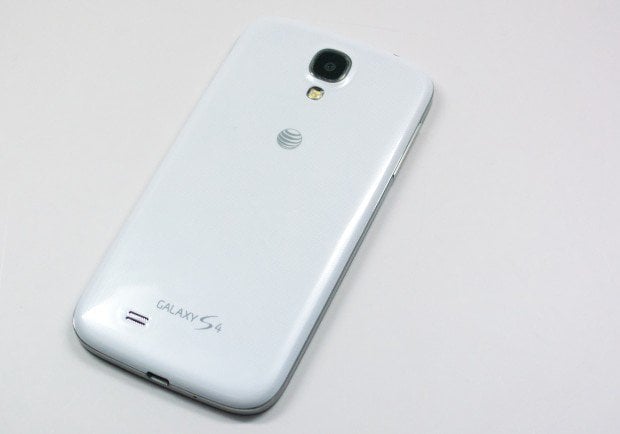 March was a fairly busy month for the Samsung Galaxy S4 Lollipop release and Samsung should stay busy as we push into the month of April. Samsung and its carrier partners still remain mum on many upcoming upgrades but that doesn't mean that we don't have any information.
Many Galaxy S4 users are curious about the current state of the Samsung Galaxy S4 Android 5.0 Lollipop update release and we want to share that information with you as we push deeper into the year. Here, we breakdown what we know, and think we know, about Samsung's Galaxy S4 Lollipop update plans for April and beyond.
Galaxy S4 Lollipop Update Making Progress
Samsung doesn't make a big deal out its Android updates once they start rolling out. What this means is that Android updates that don't appear to be making any progress actually are. You just have to know where to look.
The Galaxy S4 Lollipop release hasn't made a ton of progress since January but it has made progress nonetheless. Samsung's international roll outs for the GT-I9500 and GT-I9505 have pushed out to a number of users in recent weeks and it's a sign that Samsung's Galaxy S4 Lollipop roll out remains healthy weeks after the initial push.
Most recently, the Galaxy S4 Lollipop update has landed for GT-I9500 users in Taiwan, Hong Kong, Nepal, Sri Lanka, and Bangladesh. It also recently reached Galaxy S4 Lollipop users in India.
Several days ago, Samsung started rolling out a new Android 5.0.1 Lollipop build to the international version of the Galaxy S4, known as the GT-I9500. The update, which is now available for users in India, is rather large though it only comes with two significant changes. One of those changes is the return of Mute Mode. The other change is the emergence of Samsung Knox 2.0.
Prior to the arrival of this update, the device was running Samsung's older Knox 1.0 suite. Now, it's up to date with the new look and new functionality including two-factor biometric authentication.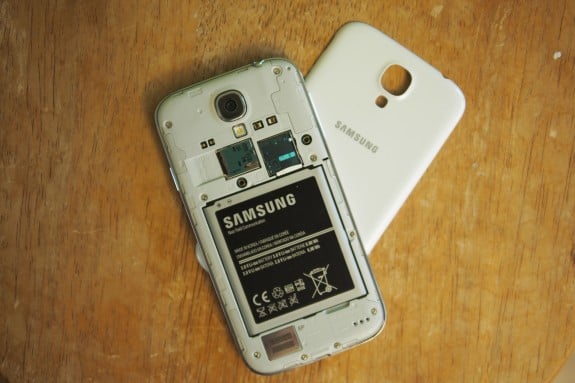 We expect these features to land for Galaxy S4 users outside of India as well. Samsung's not talking about where the update will head next but there's a good chance that it will move on to more regions in April.
Samsung's Galaxy S4 GT-I9505 update is now pushing out to users in Greece, Cyrpus and France. Again, there's no telling where it will head next but there's a very good chance it will pick up steam in April.
While the company has made some moves, it's clearly got its work cut out for it. The S4 is available on tons of carriers in tons of regions around the world. This is an update that is going to take a ton of time to complete.
We're probably still several months away at least from the end of the Samsung Galaxy S4 Android 5.0 Lollipop roll out so you'll simply need to remain patient. It's a slow roll out but know that it's still moving and should continue moving this month.
US Galaxy S4 Lollipop Update Update
While we've seen the Galaxy S4 Lollipop update land for a number of international devices (and carriers), we haven't seen any movement in the United States. It's a bit odd given that the United States is typically at the front of the line when it comes to Samsung Galaxy Android updates. US carriers have started their Galaxy Note 3 Lollipop roll outs but we've seen nothing specific in regard to the Galaxy S4 push. We do have one clue though.
T-Mobile has issued an Android update page that keeps track of its progress with certain updates. Several Galaxy devices are listed on the page though the Galaxy S4 Lollipop update isn't one of them. It's important to note because this means that T-Mobile and Samsung still haven't agreed to offer the Galaxy S4 Lollipop update. And that means that it could be weeks, if not months away for T-Mobile, and perhaps other carriers as well.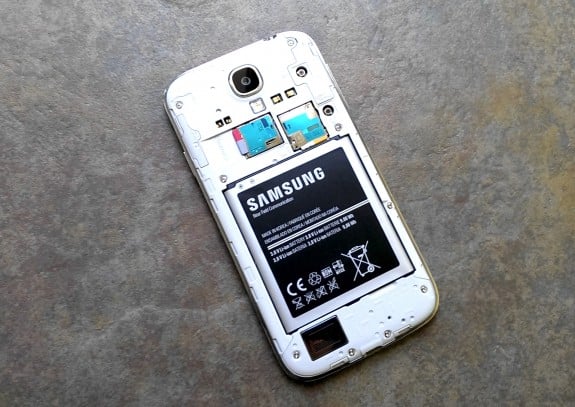 T-Mobile's rivals haven't confirmed anything either and we haven't seen anything pop up. It would be strange to see US carriers skip this update but anything is possible at this point. Hopefully, new details emerge in April.
Most Carriers Are Mum About Updates
US carriers aren't the only ones staying quiet about Galaxy S4 Lollipop. International carriers are mum about their plans as well which is a little strange given that we almost always see some updates confirmed in advance.
Vodafone Australia, Telstra and Optus, three carriers known for being candid with customers, aren't talking about Galaxy Android 5.0 updates yet. Maybe it's a change in policy, maybe it's the simple fact that they haven't received anything from Samsung. We're not sure at this point but it's safe to say that their Galaxy S4 Lollipop updates are likely still a ways off. (Telstra still owes Galaxy S4 users Android 4.4.)
Even French carrier SFR and Canadian carrier Rogers, carriers known for announcing Android updates months in advance, have yet to sign off on a Galaxy S4 Lollipop release. It's a clear sign that this roll out process is not going to happen overnight and many Galaxy S4 users will be on Android 4.4 KitKat through the month of April.
Galaxy S4 Lollipop Problems Continue
Samsung Galaxy S4 Lollipop problems continue to be a problem for many Galaxy S4 users. We've seen complaints about battery life, UI issues, low speaker volume, problems with text messages, abnormal lag, and more. We've put together a list of fixes that could help though there is no guarantee that they will be the solution.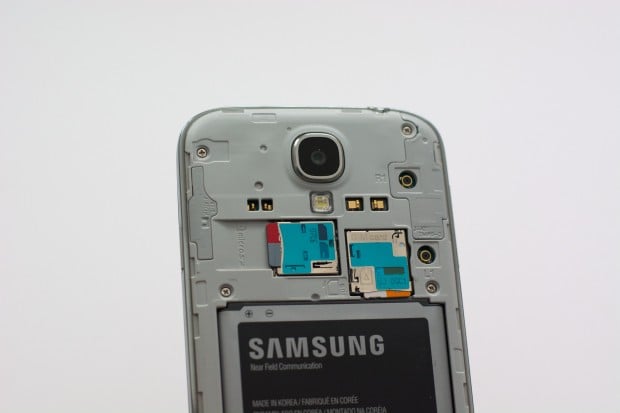 It's clear that there are issues plaguing Galaxy S4 Lollipop users after the update though from what we've seen, these issues appear to be isolated. That is to say that they aren't widespread. That's a good sign for Galaxy S4 users moving forward though those of you still on Android 4.4 KitKat will still want to be careful.
Use Samsung's slow Galaxy S4 Lollipop roll out to prepare your device and gather feedback. You also might want to think about avoiding the update the second it arrives.
Galaxy S4 Android 5.1 Lollipop Update & Release
Recently, there's been a lot of back and forth about the potential for a Samsung Galaxy Android 5.1 release. For those that don't know, Google's rolling out an Android 5.1 Lollipop update that brings feature tweaks and tons of bug fixes for Nexus smartphone and tablet users. Here's what you Galaxy S4 users need to know heading into April.
First of all, if Samsung is planning to release Android 5.1 Lollipop updates for its Galaxy smartphones, it hasn't started development. A credible source claims that Samsung still hasn't entered the lab with Android 5.1. What this means is that an Android 5.1 Lollipop release is months away, at least. Development takes a ton of time and a roll out isn't just going to magically appear overnight.
This doesn't mean that Samsung won't use Android 5.1 to roll out fixes and Galaxy S6 TouchWiz features. It just means that nothing is coming to the Galaxy S4 or any other Galaxy smartphone in the imminent future. It's clear that the company is focused on Android 5.0.1, Android 5.0.2 and Android 5.0 Lollipop roll outs, not Android 5.1.

As an Amazon Associate I earn from qualifying purchases.