Samsung Galaxy S4 Lollipop Release Breakdown
The Samsung Galaxy S4 Android 5.0 Lollipop release continues to make progress in the weeks after its initial release but Samsung is nowhere close to the finish line. With that in mind, we want to take a close look at the Samsung Galaxy S4 Lollipop update, its release, and give you an all-around look at what we think you need to know about the important update as we head into March.
Earlier this year, weeks after it started rolling out a Galaxy S5 Lollipop update, Samsung started rolling out a Galaxy S4 Android 5.0 Lollipop upgrade. The timing of the update came as a bit of a surprise, it beat the Galaxy Note 4 Lollipop update to the punch, but the roll out itself didn't come as a shock to us or Galaxy S4 users.
The Samsung Galaxy S4 Android 5.0 Lollipop update represents the device's third major upgrade and it's a big one. Checking in at around 1GB in size, the Galaxy S4 Android 5.0 update delivers tons of new features, enhancements, fixes, and changes that make it one of the biggest and perhaps best Galaxy S4 updates ever. It's big time for those still holding onto the Galaxy S4.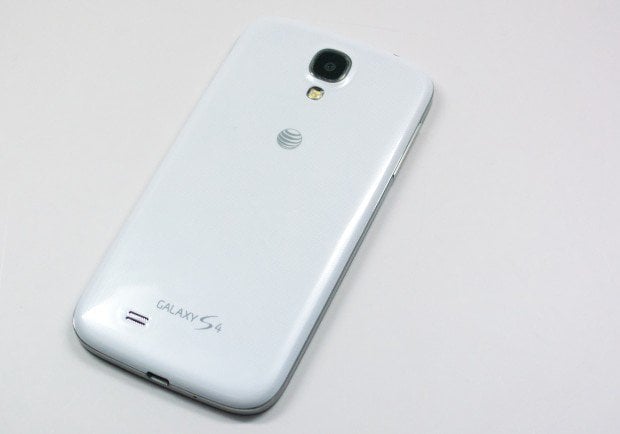 In the weeks since the initial release in late January, we've seen tons of new developments. We've seen the Samsung Galaxy S4 Lollipop update make progress and we've even seen some details emerge for the United States. It's still moving slowly though and many Galaxy S4 users are curious about the current state of the roll out and its future. It can be a lot of digest, especially for those of you who don't follow along on a daily basis.
Today, we want to breakdown everything we think you need to know about the Galaxy S4 Android 5.0 Lollipop release. This breakdown includes a look at the progress the update's made, a glimpse at what's to come in the future, a look at what we expect, and some advice that we've wanted to pass along to Galaxy S4 users for sometime. If you're at all interested in the Samsung Galaxy S4 Lollipop upgrade, this will be a great resource as the roll out moves ahead to other devices and regions.
Galaxy S4 Lollipop Release Making Progress, Just Not A Lot
Samsung's Galaxy S4 Lollipop update is available for the GT-I9500 though it's only available in Russia and India. It hasn't budged for several weeks now and it's not clear what's holding it up. Samsung rarely announces details publicly so owners of the international variant are just going to have to remain patient while the company works behind the scenes to get things sped up.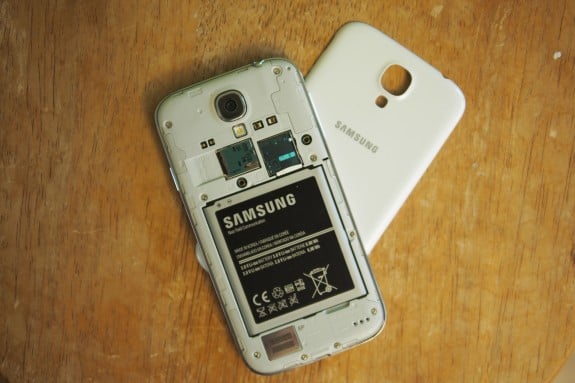 The company's actually made more progress with the Galaxy S4 LTE-A Android 5.0.1 Lollipop upgrade. The release for the Galaxy S4 GT-I9506 has landed in a number of different regions including Slovakia, Czech Republic, Germany, Nordic countries, Austria, and Sweden. The Galaxy S4 LTE-A is not as common as the international Galaxy S4 variant but it's clear that Samsung is making it a priority.
It's a little bit odd to see the update as such standstill nearly a month after its release but Galaxy S4 users should start to see things pick up during the month of March. It usually takes Samsung a few weeks to really get things going. For reference, take a look at the Galaxy S5 Lollipop update. Its been rolling out since December and only recently has it started to gain a ton of steam in the U.S. and in markets around the world.
Samsung Galaxy S4 GT-9505 Lollipop Release
One major Galaxy S4 Lollipop release remains missing in action. The Galaxy S4 GT-9505 is the LTE version of the device and one of the most common variants worldwide. Unfortunately, its Lollipop update is still out of reach though we've seen signs of life in recent days.
A report from Optima Magazine in Italy claims that the Galaxy S4 GT-I9505 Lollipop update is currently in service centers in Germany ahead of its public release for Galaxy S4 users.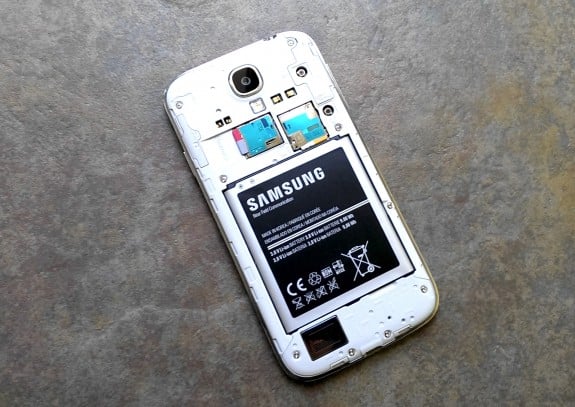 On top of that, a German Android-centric blog claims that German Samsung service centers are putting the software on board Galaxy S4 models sent in for repair. We doubt that service centers would be doing this unless they were confident that a public release was extremely close. We could have a rogue employee on our hands but we doubt it.
It's clear, at least to us, that a roll out is extremely close. When and where it will land is hard to predict though Russia, Poland and the United States are the front-runners in our eyes. Poland and Russia often serve as beta testers of sorts and the Galaxy S4 launched at an event in the U.S. Launch countries are often near the front of the pack and we've seen the U.S. claim first to several Android updates including the Galaxy S4 Android 4.4 KitKat roll out.
U.S. Galaxy S4 Lollipop Release
We still haven't seen U.S. carriers or any international carriers talk about the Galaxy S4 Lollipop update. In fact, the only detail that we have is a bit of silence from one major Samsung Galaxy S4 carrier.
Earlier this week, T-Mobile outlined many of its upcoming Android 5.0 Lollipop updates including upgrades for the Galaxy Note Edge, Galaxy Note 4, Galaxy Note 3, HTC One, and LG G2. Oddly enough, the Samsung Galaxy S4 is not on the list. Does that mean that an update isn't coming? Absolutely not. Does it mean that a roll out is far away? Probably.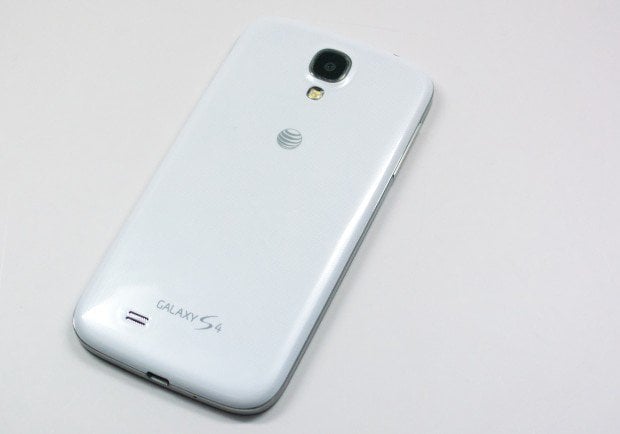 T-Mobile's new Android software update page breaks down like so. The updates listed here are in one of three stages. Manufacturer development which is the initial confirmation of support. T-Mobile Testing which means that an update is in T-Mobile's labs behind the scenes. And Complete which means that the update is available to the public.
What this means, at least in our eyes, is that Samsung and T-Mobile still haven't agreed to roll out a Galaxy S4 Lollipop update. We expect an agreement to take place but given that we're at step zero of the process, it could still be awhile before we see this software roll out. If it rolls out. We'll be keeping an eye out as we move into March.
Prepare
If you own a GT-I9500, unbranded GT-I9505, Galaxy S4 LTE-A, or you just want to get a head start, right now is a very good time to start preparing your Galaxy S4 for the arrival of Android 5.0 Lollipop. We've put together a number of steps to take ahead of the Galaxy S5 Lollipop update and we suggest taking a look at them. They apply to the Galaxy S4 as well.
Galaxy S4 Release Date Tips
We've also put together a list of tips that will help you whenever Samsung or your carrier decides to push out the upgrade. Here are a few things that could help those of you who are getting anxious:
The exact Galaxy S4 Lollipop release time is extremely unpredictable though we usually see roll out start during the working week (Monday-Friday). If your roll out hasn't started, you don't have to worry about checking your phone on the weekend. It's very rare to see Samsung or its carrier partners start a roll out on Saturday or Sunday.
Be patient. In some cases, Galaxy S4 Lollipop roll outs will take a few days to complete. Carriers in the U.S. like to roll out their updates in batches so that they can catch potential issues. AT&T is well known for this practice. So if you don't see an update on day one, know that you'll probably get it within a week. The roll outs typically don't take much longer than that.
You don't need to install on day one. Just because you get a prompt doesn't mean that you need to replace Android 4.4 KitKat that same day. In fact, there are some reasons why you might not want to install on day one. Maybe you're traveling. Maybe you're scared of bugs. Whatever the case may be, it might be wise to give it a few days before installing. That way, you can gather feedback and make an informed decision.
Set aside time for the update. This is a huge upgrade for the Galaxy S4. We're talking 1GB huge. It's going to take time to install. It also has the potential to throw problems your way. You don't want to be rushed so make sure you install it when you have time.
Rooted/Custom ROM users proceed with caution. While power users will likely have no issues making the upgrade, Galaxy S4 users that aren't as involved in the community and users who have only recently rooted or installed custom software will need to be very careful. Consult the developer and your community before installing.
Samsung Galaxy S4 Lollipop Problems
The Samsung Galaxy S4 Lollipop update still isn't widespread but that doesn't mean that we haven't heard about Galaxy S4 Lollipop problems. Slowly, but surely, we're seeing Galaxy S4 users speak up about Lollipop issues. Unsurprisingly, many of these issues are similar to the ones plaguing the Galaxy S5 at the moment.
Here's how one Galaxy S4 GT-I9500 user in India describes his problems:
Battery Drain, Device Overheats -> only when phone display is on
Contacts app crashes frequently -> no reason
Touchwiz UI crashes too very frequently when ever touchwiz will crash my home screen wallpaper is gone,
Issues with logging into device when setup a password,
Keyboard disappear when we are in middle of typing a text -> happens when we use messaging app, whatsapp and hangouts
Ringtone volume will decrease automatically even though the mobile is locked -> happening often when disable the mobile data/bluetooth/wifi then we reproduce the same ( set ur ringtone volume to full then enable mobile data/wifi/bluetooth/ launch games like candy crush then wait for few mins then go back and check ur ringtone volume it should have been automatically decrease the volume level to low.
abnormal lag
We expect Galaxy S4 Lollipop problems to continue to emerge as Samsung continues its roll out. Android software updates are never perfect and massive OS updates for older phones tend to bring a nice collection of issues along with them.
One thing to note: Google's poised to deliver a massive Android 5.1 Lollipop upgrade to Android users next month. An MR release (MR stands for Maintenance Release) is confirmed for March and it's possible that Android 5.1 will be heading to the Galaxy S4, in some capacity, down the road. We recommend keeping an eye on it as Google and its partners make progress towards a release.
Fixes for Galaxy S4 Problems
If you're dealing with Galaxy S4 Lollipop problems or if you're dealing with issues on Android 4.4 KitKat, you should note that we've put together a list of potential fixes for some of the more common Samsung Galaxy S4 problems.

Those of you currently on Android 4.4 KitKat would be wise to check them out so that you can absorb the information ahead of your Galaxy S4 Android 5.0 Lollipop release. We also encourage you to check out some of the problems affecting the Samsung Galaxy S5.
If you're familiar with the common problems and fixes for those common problems, you're going to be in much better shape once the Galaxy S4 Lollipop release emerges for your device.

As an Amazon Associate I earn from qualifying purchases.