Samsung Galaxy S4 Lollipop Release Date Tips
The Samsung Galaxy S4 Lollipop update continues to roll out to different variants in different regions around the world and it's poised to hit more users in the coming weeks. With that in mind, we want to offer some useful Galaxy S4 Android 5.0 Lollipop release date tips that will help those of you who are thinking about making the transition from Android 4.4 KitKat.
When the Samsung Galaxy S4 first arrived it was running Android 4.2 Jelly Bean. In the years since its release, Samsung's outfitted it with a number of new updates including Android 4.3 Jelly Bean, Android 4.4 KitKat, and now, Android 5.0 Lollipop. Android 5.0 Lollipop is Google's newest version of the Android OS and it's a massive update, arguably the biggest to ever come out of Google's labs.
The Samsung Galaxy S4 Lollipop release has been slow but Samsung's starting to make a bit of a push. The update has hit a number of important variants in a number of important regions and earlier this week the Galaxy S4 LTE update started rolling out. The GT-I9505 is one of the most popular Galaxy S4 models on planet Earth and it's a sign that Samsung is ready to finally to expand this roll out.
With Samsung Galaxy S4 Android 5.0 Lollipop updates set to roll out in the future, now is the perfect time to share some tips with those of you who are excited about your move from Jelly Bean or Android 4.4.2 to Android 5.0 Lollipop. These tips will help you in the buildup to your update's release and they will help you on the day that your Lollipop roll out arrives.
Keep An Eye Out
While we haven't seen many Samsung Galaxy S4 Lollipop updates emerge, we almost always see some carriers promote their releases ahead of time. For instance, T-Mobile's posted a new Android update page that tallies its current and upcoming Android 5.0 Lollipop releases. The page is updated regularly and it's a page that T-Mobile users (and perhaps other Galaxy S4 owners) will want to monitor for developments.
Outside of the United States, International carriers like Rogers Canada, SFR in France and various Australian carriers are known for their candor. We suggest keeping an eye on these carriers for progress. Their information will provide a time line for owners on their network and they'll also help to outline a release window for Galaxy S4 variants around the world.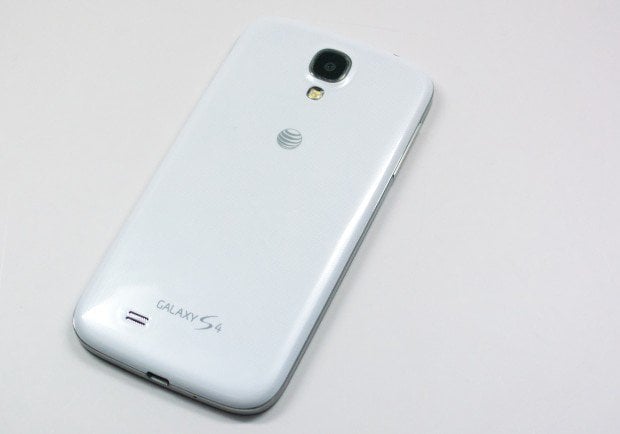 Not every carrier is going to have early information available but many carriers do. You'd be wise to poke around their website or their social media accounts in the buildup to your Galaxy S4 Lollipop release. AT&T recently confirmed a Galaxy S5 Lollipop update on its Twitter page and it could certainly do the same for the Galaxy S4 Lollipop update down the road.
Keep an eye open for news, official and unofficial, in the days leading up to your Galaxy S4 release. You might get tipped off about a specific date or at the very least, a specific release window. We'll continue to update you with the latest information so that if you take your eyes off the Galaxy S4 update, you'll still be ready.
Galaxy S4 Lollipop Release Time
It's extremely hard to predict exactly when your Galaxy S4 Lollipop update will roll out so don't waste your energy trying to do so. We do have some advice for you though.
We usually see carrier roll outs start during the working week (Monday-Friday) so if your roll out hasn't started by the time Friday ends, you don't have to worry about checking your phone on the weekend. If the update is already rolling out and the carrier is rolling it out in stages, that's the only time you're going to see your update land on Saturday or Sunday.
If you're using an international version of the Galaxy S4, your update could come at any time now. We recommend checking your phone periodically for an update rather than checking every five minutes. It's impossible to predict Samsung's movements because its international roll outs for unbranded devices are random. There's no need to check more than a few times a day.
Prepare Your Galaxy S4 Now
Most of you don't know your exact Galaxy S4 Lollipop release date or release time. That's ok. You're still going to want to prepare your device as if it's going to arrive tomorrow. The more prepared you are, the better the update will turn out.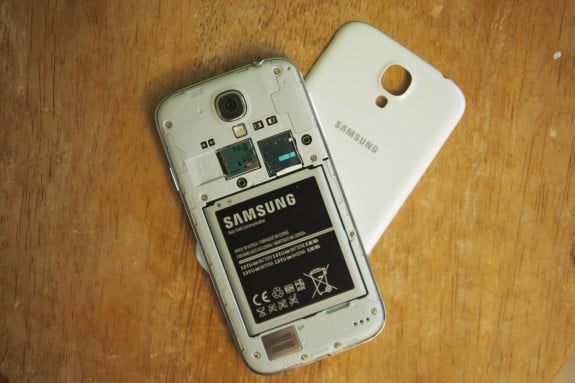 We've put together a list of steps that we think you should take before your Samsung Galaxy S4 Android 5.0 Lollipop release date emerges. These steps will prepare your phone, and your mind, for Lollipop's eventual arrival. Take a look at them in the buildup to your update's release. We think they'll help novice users.
You Don't Need to Install on Release Day
When your update finally does arrive, you're going to be tempted to install the second the prompt appears on your device. While veteran users and those that have prepared should certainly consider installing Android 5.0 Lollipop, many of you will want to skip the Android 5.0 Lollipop update on the first day of availability. Hear us out.
The Samsung Galaxy S4 Lollipop update has been plagued with issues. Not as many as the Galaxy S5 Lollipop release but there are certainly some people dealing with problems. There is always some risk involved when you're installing a major update for the first time so if you're using your phone for important work or school, you'll want to take your time and make sure that you and your device are prepared. Do not, again we repeat, do not install this update blindly.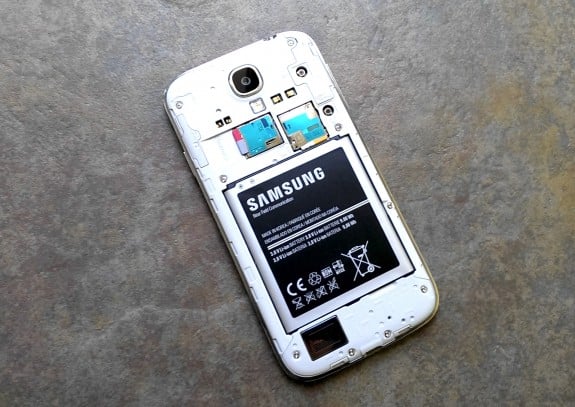 Instead of installing the update right when it comes out, we encourage you to dig for feedback from your fellow Galaxy S4 users. That means users with the same model number and that means users on the same carrier.
Android-centric forums are a good place to start, carrier forums will also help, and you can also check out social media for feedback on the day of your Galaxy S4 Lollipop release. Someone always installs early and you shouldn't be afraid to ask questions.
Look Into Galaxy S4 Lollipop Problems & Fixes
We highly recommend digging into the current set of Samsung Galaxy S4 Lollipop problems and fixes. We've rounded up a lot of the problems plaguing Galaxy S4 users since the initial Lollipop release back in January and we've also put together a list of fixes for those problems.
More recently, we put together an extensive guide on how to fix bad Galaxy S4 battery life. Battery drain is one of the biggest problems plaguing Galaxy S4 users after the Lollipop release and it would be smart to familiarize yourself with potential fixes ahead your Lollipop update.
Set Aside Time for the Update
If you're a busy person and you're busy on your Galaxy S4 release day, don't force anything. Lollipop is a huge upgrade for the Samsung Galaxy S4, about 1GB in size. It's going to take time to install, somewhere between 30 minutes and an hour. It also has the potential to throw problems your way. You don't want to be rushed so make sure you install it when you actually have time to pay attention.
Be Patient
Finally, relax.
In some cases, Galaxy S4 Lollipop roll outs will take a few days to complete. Carriers in the U.S. like to slow roll their updates in batches so that they can catch potential issues. AT&T is known for this practice. So if you don't see an update on day one, know that you'll probably get it within a week.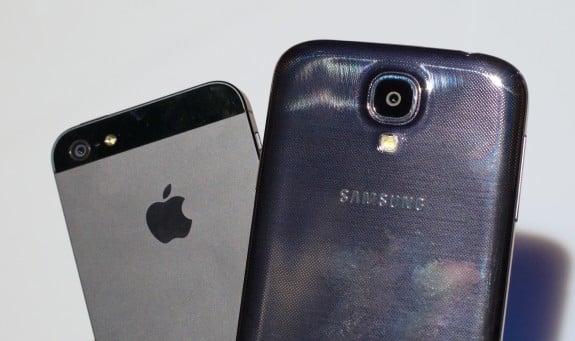 Roll outs in the United States typically don't take any longer than that. Use the time between the initial roll out and the download prompt to double check to make sure that you've covered all of your bases and that you really are prepared for its arrival.
The Samsung Galaxy S4 Lollipop roll out has a long way to go before its complete so you'll just want to sit back, check for updates and new information and enjoy your time on Android 4.4.

As an Amazon Associate I earn from qualifying purchases.