Samsung Galaxy S4 Lollipop Update: 5 Things to Know Now
As we push deeper into the month of April, we continue to see new Samsung Galaxy S4 Lollipop update details emerge for users in the United States and elsewhere. With those details in mind, we want to take a look at what Galaxy S4 users in the US and elsewhere need to know now about the Galaxy S4 Lollipop release.
Two years ago, Samsung took the stage in New York City and announced the Galaxy S4. At the time, the Samsung Galaxy S4 was running Android 4.2 Jelly Bean. These days, the Samsung Galaxy S4 is running a totally different version of Android thanks to a series of big time Android updates from Google and Samsung.
In the two years since its release, the Samsung Galaxy S4 has received a number of new software upgrades including Android 4.3 Jelly Bean, Android 4.4 KitKat, and now Android 5.0 Lollipop. The Samsung Galaxy S4 Lollipop update started rolling out back in late January and since then, it has struck several different variants in several different countries including the United States.
Like all of Samsung's Android updates, the Galaxy S4 Lollipop release continues to take its time and there are still a number of devices and owners on Android 4.4 KitKat. In the past few days, we've seen the company and its carrier partners continue to make progress and today, we want to help fill in some of the blanks for Galaxy S4 users. Here are a few things Galaxy S4 users should know now about their Android 5.0 Lollipop release.
Samsung Galaxy S4 Lollipop Release Continues
The Samsung Galaxy S4 Lollipop release continues to make strides as we head deeper into April toward the summer months. Samsung still isn't announcing every single success though we've seen the update hit a number of different carriers in recent days.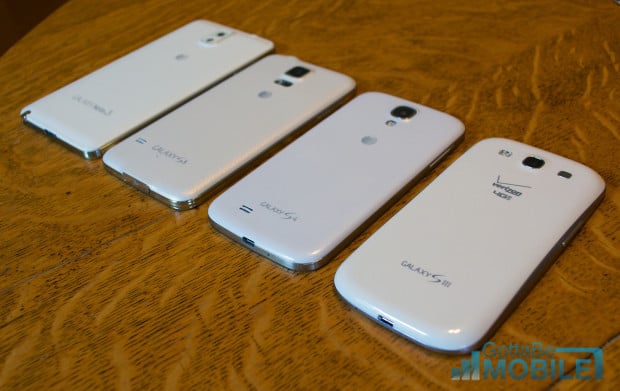 According to SamMobile, a site that tracks Samsung's software updates, the Galaxy S4 Lollipop update recently hit international models in Greece, Malaysia, Philippines, and Singapore. The update also recently hit a number of carriers in Canada.
Samsung's Galaxy S4 Lollipop upgrade will continue to emerge for the international community and users will want to keep an eye out for information from their service providers. Samsung's Android roll outs are typically random and unpredictable though carriers will often release pertinent information ahead of a release.
Galaxy S4 Lollipop Update Spreads in US
Today, the Samsung Galaxy S4 Lollipop update is rolling out to another big name device, the AT&T Galaxy S4 Active. The update, which comes a few days after AT&T became the first carrier to release the Galaxy S4 Lollipop update in the United States, should become available to some users today as AT&T works to get its key Galaxy smartphones upgraded with Samsung's latest firmware.
The Galaxy S4 Active Android 5.0.1 Lollipop update on AT&T will mirror the update that pushed out for the regular model just a few short days ago. This means that it comes with:
Android 5.0 Lollipop Highlights

Songs, photos, apps, and even recent searches from one Android device can be immediately enjoyed across all of your Android devices.
New User Interface look and feel, more fluid motions
Priority mode to only allow certain notifications to get through
Battery saving features and remaining time left to charge or deplete indicators
Smart Lock to secure phone or tablet by pairing it with a trusted device like a wearable or car
Most frequently used settings available with just two swipes down from the top screen
Details at: https://www.android.com/versions/lollipop-5-0/
AT&T notes that the update must be downloaded over a Wi-Fi connection. The file size is between 974GB and 1GB which means that it could take some time to download and install Over-the-Air.
Still Missing for Most US Carriers
The Galaxy S4 Lollipop update is still missing for most US carriers though and several, including T-Mobile, have yet to confirm anything for their versions of the Galaxy S4 Lollipop.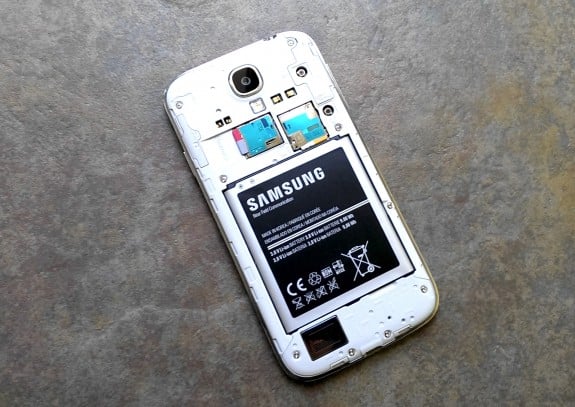 Earlier this year, T-Mobile rolled out a new Android upgrade page that outlines many of its key Android updates in the pipeline. And while the page covers the upcoming Galaxy Note 4 and Galaxy Note Edge Lollipop upgrades, the Galaxy S4 Lollipop update is nowhere to be found.
This doesn't mean that the update isn't coming but it does mean that T-Mobile users (and perhaps users on other carriers as well) will have to wait awhile for their upgrade. T-Mobile's updates typically pass thru two stages before they are delivered to the public.
Galaxy S4 Lollipop Problems Emerge
Samsung Galaxy S4 Lollipop problems continue to emerge as more AT&T users download and install the new firmware. AT&T Galaxy S4 users are complaining about random crashes, lag, battery drain, cellular data issues, reboot problems, weird Play Store problems, stock app problems, and more. We haven't seen widespread complaining about the update though the Galaxy S4 Lollipop roll out is still young in the United States and in other parts of the world.
Fixes for Galaxy S4 Lollipop Problems
Samsung and its carrier partners continue their rigorous testing behind the scenes which should kill off some of the early Galaxy S4 Lollipop problems we heard about in the weeks after the initial Galaxy S4 Lollipop release.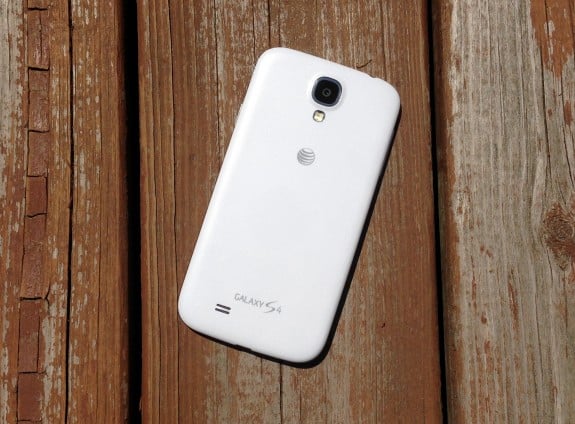 That said, as a reminder, we've put together several resources that should help those of you dealing with Lollipop problems on the Galaxy S4. We've put together a list of common Galaxy S4 Lollipop problems and fixes that could help users iron out their kinks ahead of their roll out. We've also pieced together some tips on how to fix Galaxy S4 battery life issues after moving to Lollipop.
Some of these fixes have worked for AT&T Galaxy S4 users and we expect these fixes to work for owners of the Verizon Galaxy S4, T-Mobile Galaxy S4 and others.

As an Amazon Associate I earn from qualifying purchases.