5 Things to Expect from the Galaxy S4 Lollipop Release
With the Samsung Galaxy S4 Lollipop update gaining steam in the United States and around the world, we continue to get bombarded with questions about the roll out. With Samsung Galaxy S4 Lollipop release details scarce, we want to make some Lollipop release predictions to help set Galaxy S4 user expectations moving forward.
In January, Samsung started rolling out the Galaxy S4 Lollipop update. The update came as a huge surprise given that Samsung hadn't even rolled out Android 5.0 Lollipop upgrades for the Galaxy Note 4 or Galaxy Note Edge. The Samsung Galaxy S4 is now two years old and aging devices are typically near the back of the line when it comes to major Android update releases. Not the Galaxy S4.
Since January, the Samsung Galaxy S4 Lollipop update has hit a number of variants in a number of different countries including here in the United States. In the US, Samsung has managed to get the software out to the AT&T Galaxy S4 and the AT&T Galaxy S4 Active. For the moment, AT&T is alone.
While we've seen the Galaxy S4 Lollipop update make substantial progress, there are still plenty of people out there on Android 4.4 KitKat. And while some carriers are in communication about their plans, others remain silent. That's where we come in.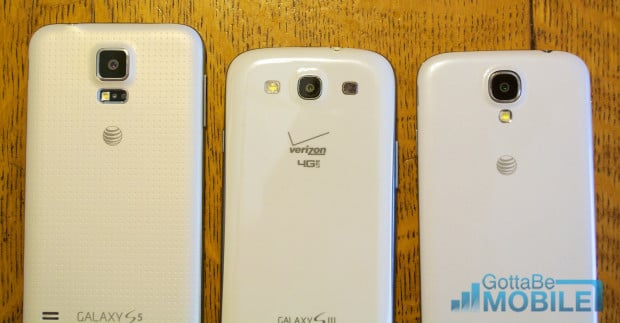 We've been covering Samsung's Galaxy Lollipop roll out like hawks and we feel like we have a pretty good read on the future. Today, we want to take a peek into our crystal ball and offer you our Galaxy S4 Lollipop release expectations as April comes to a close. Here's how we see the rest of Samsung's roll out in the United States, and elsewhere, playing out.
Galaxy S4 Lollipop Release to Pick Up the Pace in May
The Samsung Galaxy S4 Lollipop release made solid progress in the month of May. No, the company hasn't finished the roll out but you must remember that Samsung has tons of different Galaxy S4 variants in hundreds of different markets around the world. These things take time.
Samsung's Galaxy S4 Lollipop update has been rolling out since late January but we really started to see the update pick up speed in the month of April. We saw the first two updates land for users in the United States and we've seen a ton of Galaxy S4 Lollipop updates roll out to users in the international community. You need only to look at SamMobile's latest software roundup to grasp this.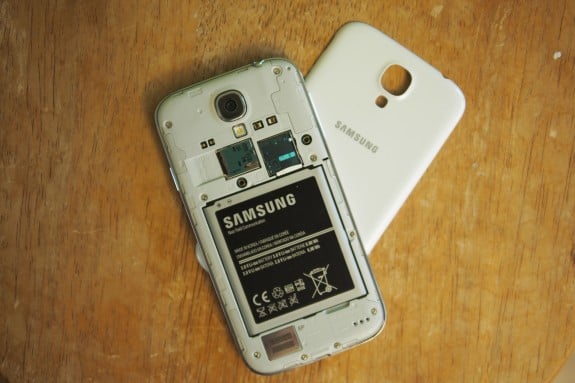 We expect this furious pace to continue as April comes to a close and as we push into May. If you're still on Android 4.4 KitKat, and many of you are, you'll want to keep an eye out for your update in the next few weeks. We're finally starting to see well known carriers issue their Galaxy S4 Lollipop updates and we should see substantial progress in May and June.
Don't Expect the Roll Out to End Soon
Don't expect the Galaxy S4 Lollipop release to finish up any time soon though. These roll outs take months. And while the Galaxy S4 Lollipop update has been rolling out for three solid months now, that's nothing.
Samsung's Android updates can take six months or more to complete and that appears to be the path that the Galaxy S4 Lollipop update is on. While we've seen a number of updates roll out, we haven't seen a ton of carriers in major markets outline their plans for the Galaxy S4.
French carrier SFR, a carrier that often announces updates in advance, hasn't said anything. Neither has Rogers in Canada or Optus, Vodafone or Telstra in Australia. All of them remain silent.
Now that could change soon but we typically see these carriers post details once software is in for testing. Testing is unpredictable and it can take several weeks and sometimes, several months. While it would be nice to see all of these carriers get their updates out in April or early May, it's just not realistic.
Expect this roll out to take several months at least. You'll want to keep an eye on your carrier for details.
Galaxy S4 Lollipop Updates for Major US Carriers
Thus far, we've only seen two Galaxy S4 Lollipop updates for US carriers. Both for AT&T. The other major carriers including Sprint, T-Mobile, U.S. Cellular, and Verizon have yet to confirm anything for their Galaxy S4 users. While we don't have any inside knowledge of their plans, we do expect these carriers to issue Galaxy S4 Lollipop updates at some point in the future. It could take weeks but we'd expect them to move from Android 4.4. Here's why.
It's not very often that we see a major US carrier go it alone. We doubt that AT&T's rivals are going to let it bask in all of the glory. They have customers to please too. Smaller carriers like MetroPCS are a little more unpredictable but we'd expect top AT&T rivals like Verizon and Sprint to update their devices to keep pace.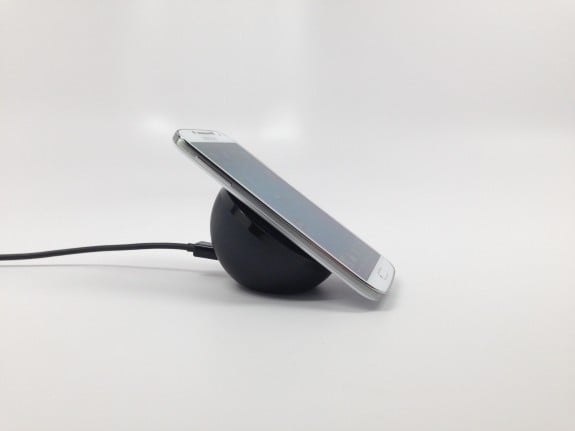 Keep in mind, we aren't expecting all of these roll outs to take place overnight. Sprint's User Agent Profile string for the Galaxy S4 still lists Android 4.4.2 KitKat and T-Mobile's site hasn't been updated to reflect a Galaxy S4 Lollipop update. We'd be shocked if these carriers left their Galaxy S4 variants on KitKat. Stay tuned.
No Release Dates, Very Little Information
Don't expect to hear about these Galaxy S4 Lollipop updates before their release though. You can ask, beg and plead all you want but US carriers not called T-Mobile are extremely stubborn. Most times we see US carriers confirm their updates on their actual release dates. So, you can expect to sit in the dark waiting for carriers like Sprint and Verizon to go one way or the other. Could be weeks, could be months.
Cloudy Future
Finally, don't expect the Samsung to clear up the Galaxy S4's software future anytime soon. Samsung usually doesn't talk about new updates until it's ready to roll them out. So with Android 5.1 still early in development and a successor to Android 5.0 Lollipop non-existent, you're just going to have to settle for Android 5.0.1.
Given the Galaxy S4's age (2+ years), it's difficult to predict the device's future. The Galaxy S4 is a widely adopted smartphone but Samsung simply hasn't shown a willingness to offer much beyond the two year mark. Sure, we've seen occasional bug fixes but nothing substantial.
What we're getting at here is that you should be happy that Android 5.0 Lollipop is rolling out to the Galaxy S4 and worry about Android 5.1, Android 6/Android M, when the time comes. You shouldn't expect that time to come soon though.

As an Amazon Associate I earn from qualifying purchases.