Samsung Galaxy S4 Slashed to $49 at RadioShack Ahead of Black Friday
RadioShack is selling the Samsung Galaxy S4 for just $49.99 for a limited time, a $150 discount off its standard contract price. Those trading in older phones can walk out of RadioShack with a Samsung Galaxy S4 with zero cash out of pocket. Those taking advantage of the offer can choose between AT&T, Sprint and Verizon service plans. The Samsung Galaxy S4 debuted in April with a $199.99 price tag when paired with a two-year contract.
RadioShack isn't saying when this promotion will be over, but we wouldn't be surprised to see it run until Black Friday, which is a little less than two weeks away.  We've seen a number of promos since then that have knocked the price down significantly. Smartphone shoppers can expect to see even lower prices once the holiday shopping season kicks off on Black Friday. Walmart will be offering the Galaxy S4 for $99 and offering a $100 gift card to bring the price down to zero.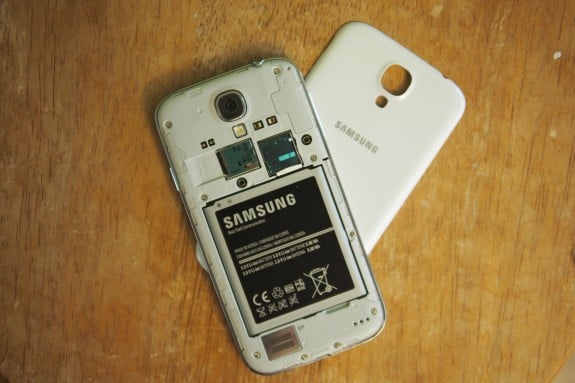 The Galaxy S4 is Samsung's flagship Android smartphone. It is packed with countless features that Samsung aggressively markets on TV and just about every other possible medium. You can read our full Galaxy S4 review here or watch the video version below.
RadioShack's Trade & Save program offers up to $3oo for used smartphones. Shoppers can expect $50 to $90 or so for devices that are a couple of years old, such as the iPhone 4s. While the Walmart Black Friday deal doesn't require a trade-in to score a free Galaxy S4, going to RadioShack with an old phone means shoppers can get a zero-cost Galaxy S4 without dealing with Black Friday crowds.
Those thinking of trying to score the Walmart Galaxy S4 deal might want to watch the above video of a Walmart mob during 2012's Black Friday.
As always, we recommend looking at more than just the price tag on any new smartphone. It is well worth an extra $50 or $100 to get a phone that fits your needs since the total cost of ownership of smartphones can reach into the $2,000 range over two years. The Galaxy Note 3, Nexus 5 and Moto X are all Galaxy S4 alternatives we recommend looking at.

This article may contain affiliate links. Click here for more details.