Nexus 5 vs. Samsung Galaxy S4 (Rumored)
In just a few short days, we will likely see a new Nexus smartphone from Google, a Nexus 5, to replace the now discontinued Nexus 4. When the Nexus 5 does go on sale, presumably in a few weeks, it will battle several top of the line devices including Apple's iPhone 5s and Samsung Galaxy S4. Here, we take a look at how the Nexus 5 will likely stack up with the Samsung Galaxy S4, Samsung's current flagship.
For months now, the Samsung Galaxy S4 and its counterpart, the Samsung Galaxy S4 Google Edition, have been at the top of the smartphone hierarchy. While Samsung hasn't been ranting and raving about Galaxy S4 sales, the device remains one of the best smartphones on the market and a solid choice for those looking for a new device during the remainder of the year and beyond.
Samsung, like Apple, does a great job of assuring that its flagship devices don't lose their appeal in the months after their release. Thanks to some high-end hardware, software that continually gets updated, and a ton of choice when it comes to carriers and pricing, the Galaxy S4 remains a top notch smartphone and one that is a worthy competitor to phones like the iPhone 5s.
Soon, it will be faced with some stiff opposition, not from Apple, but from Android's own Google. Each year, Google releases a Nexus branded smartphone that offers some unique qualities.
This year, the device is thought to be the Nexus 5 from LG, a brand new device that will replace the Nexus 4 and take on challengers not only in 2013, but for a good part of 2014 as well.
Many smartphone shoppers likely have it on their radar, thanks to a host of leaks that have emerged in recent weeks. And with a launch date approaching, many are gearing up for their final decision.
Here, ahead of the Nexus 5 release date, we take a look at how the Samsung Galaxy S4 could stack up against the Nexus 5 when it arrives.
Release Date
The Samsung Galaxy S4 has been out on shelves for several months now and it will be readily available up until the Samsung Galaxy S5 arrives next year. The device is available through carriers and retailers and we highly suggest that users go hands-on with it before the Nexus 5 arrives in order to get an idea about whether or not it will be a good fit.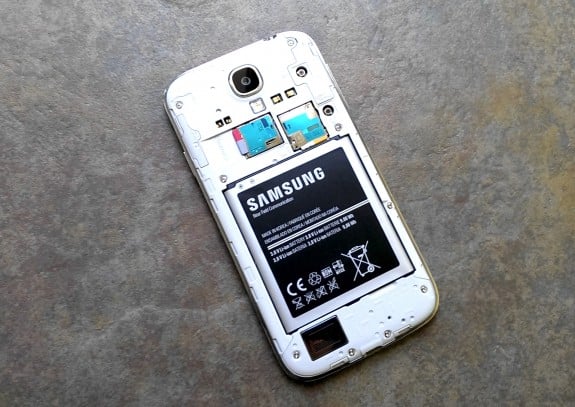 The device is likely going to be joined by a Nexus 5 in the next couple of weeks. Rumors have all pointed to a launch in October and it's possible that we could see a release come shortly after Google announces the device. No specific dates have been nailed down but we should see some movement in the next few days.
At worst, the Nexus 5 release date should come in mid-November, ahead of Black Friday and the start of the holiday shopping season. It's also possible that we could see it emerge in October. When it does arrive, it will likely be available on the Google Play Store at the very least. Google should have its supply under control but in case it doesn't, buyers should be well prepared ahead of time.
Design
For years, consumers have been hoping for a non-plastic smartphone from Samsung. Unfortunately, the Galaxy S4 is not that smartphone as the device comes with a plastic polycarbonate design that while plastic, is still improved over the Galaxy S3's design. That is to say, it feels far more durable, and premium, in the hand.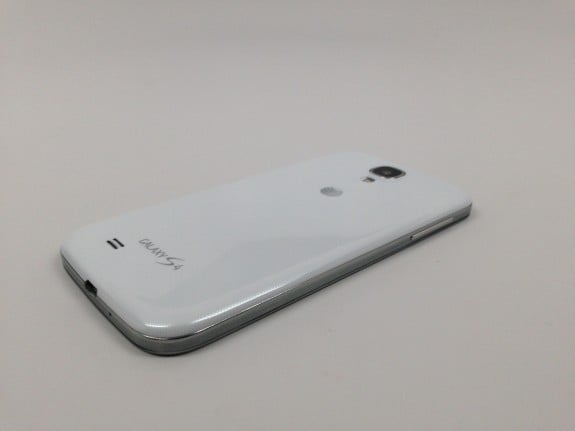 Samsung also slimmed the Galaxy S4 down. The device's frame measures in at a mere 7.9mm thin and weighs only 130 grams. That puts it up there with the slimmest and the lightest smartphones on the market. Yes, this is a big phone but thanks to those improvements, it's easy to lug around inside of a pocket or hold with one hand.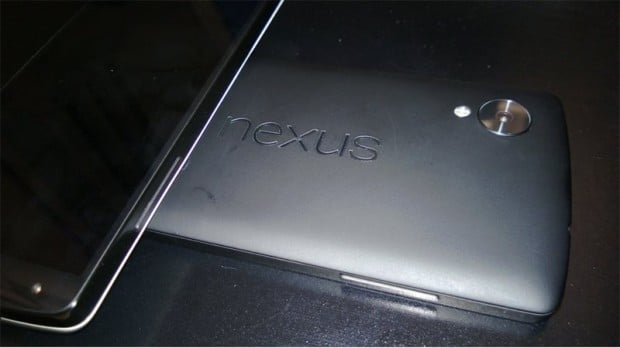 It looks like the Nexus 5 will also be made out of plastic as leaked images point to a device that is made out of a plastic black matte material, similar to the design on board the Nexus 7 tablet. The device should come with a Nexus logo plastered on the back, completing a makeover from the glass back that we saw arrive with the Nexus 4.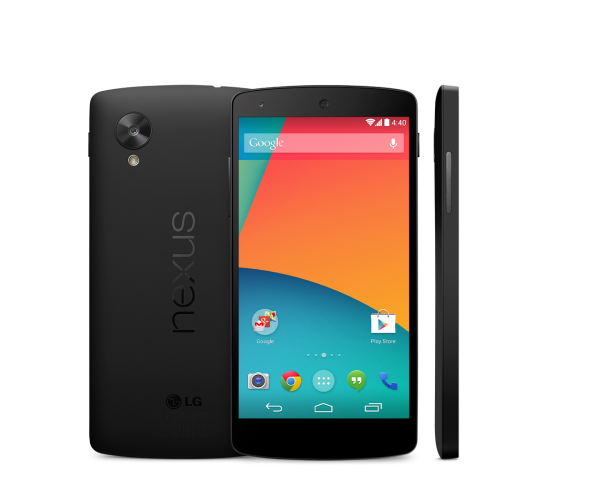 Specific dimensions of the Nexus 5's design remain out of reach but we expect it to be competitive with the likes of the Galaxy S4. Google slimmed down the Nexus 7 in an effort to make it portable and we imagine that it will apply the same qualities to the overall design of the Nexus 5.
Display
The Samsung Galaxy S4 has one of the best displays on the market. Its 5-inch 1080p display with 1920 x 1080 resolution at 441 pixels per inch is simply stunning and offers fantastic quality when it comes to photos, videos, text, web, you name it. Given that its one of the best screens on the market, it should come as no surprise that the Nexus 5 will likely mirror it in terms of quality.
Leaks suggest that the Nexus 5 will come with a 5-inch 1080p display with 1920 x 1080 resolution at 441 pixels-per-inch, exactly the same as the Samsung Galaxy S4 display. There will likely be some subtle differences but we expect the devices to be on par with each other, overall, when it comes to displaying content.
Specs
Despite launching in March and arriving in April, the Samsung Galaxy S4 specifications are still top notch. The device is powered by a Snapdragon 600 quad-core processor in the United States, a processor that supplies it with ample power for things like multitasking and gaming.
Samsung's Galaxy S4 comes with a 13MP camera that is an improvement over the camera in the Galaxy S3 and one that shoots fantastic photos and video, even in low-light environments. It's not best-in-class, but it's a camera that should work well for most users.
In the United States, the Galaxy S4 comes in 16GB across all carriers. AT&T and Verizon also offer a 32GB model though it's going to cost $50 more. The Galaxy S4 comes with a microSD card slot that allows users to expand up to 64GB, something that comes in handy for those that take a ton of photos and video and are interested in the 16GB model. The Galaxy S4 Google Edition only comes in 16GB form.
Battery-wise, the Galaxy S4 uses a 2,600 mAh battery that offers users ample battery life. Again, not best-in-class, but it's going to work for most users. Those unhappy with the battery can simply remove the back and install their own extended battery. Extended batteries can be found through Samsung, carrier stores or through places like Amazon.
Google's Nexus smartphones always have specifications that rival top of the line Android devices and it's not going to be any different with the Nexus 5. Leaks have all but confirmed the rest of its specs and it looks like it should match up well with the Galaxy S4.
The device is expected to feature a high-performance Snapdragon 800 processor from Qualcomm, the more powerful sibling of the Snapdragon 600. Thanks to its power, the Nexus 5 should also provide fantastic performance when it comes to gaming.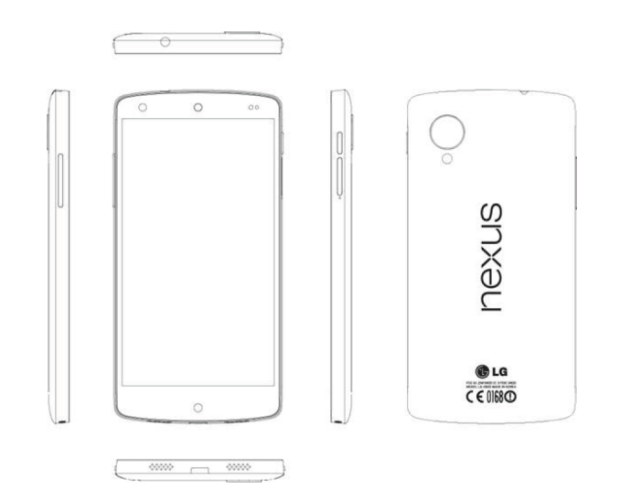 Nexus 5 leaks point to an 8MP camera with Optical Image Stabilization, also known as OIS. We don't expect the same 8MP sensor that was found in the Nexus 4 and instead, a more powerful one that takes better all-around photos and video. OIS should help to keep videos still as well.
As for storage, the Nexus 5 looks like it will come in 16GB and 32GB form rather than 8GB and 16GB like the Nexus 4. It won't, however, feature a microSD card slot for expanded storage which will make users more reliant upon the cloud. It doesn't look like it will offer a removable back either, meaning, users could be stuck with the rumored 2,300 mAh battery.
Software
The Samsung Galaxy S4 was recently updated to Android 4.3 Jelly Bean, just not in the United States. While the update will, at some point, be heading to users in the U.S., the models here are running Android 4.2 Jelly Bean, an update that has been passed by Android 4.3 and Android 4.4 KitKat. It's possible that we could see Samsung skip Android 4.3 for Android 4.4 in the United States, but that remains unconfirmed.
The Google Edition of the Galaxy S4 is currently running Android 4.3, an update that it received all the way back in August, shortly after the company announced the Android 4.3 update.
While the Galaxy S4 Google Edition isn't exactly a Nexus, it does receive updates much faster than the regular Galaxy S4. Still, its update speed can't compare to those of a Nexus device. The Nexus 5 will be getting its updates straight from Google which means that it will always be among the first to get new software. Like the Galaxy S4 Google Edition, the Nexus 5 will be running a vanilla version of Android, probably Android 4.4 KitKat, that will be untouched by LG.
Samsung's regular Galaxy S4 runs a skin over Android, a skin that is called TouchWiz. TouchWiz makes Android look vastly different and also brings a number of big time features to the table, features that won't be officially available for the Galaxy S4 Google Edition or Nexus 5.
For instance, the Galaxy S4 comes equipped with sensors that allow users to do things like scroll through web pages simply by waving their hand above the display.  It allows users to take advantage of a feature called Air View, seen in the video below, that lets Galaxy S4 owners hover their finger over the screen to perform a multitude of tasks.
Samsung's Galaxy S4 also features things like Smart Scroll and Smart Pause. Smart Scroll, when flipped on, automatically scrolls the page when a users eyes move. Smart Pause pauses content when a users eyes look away.
Best of all, Samsung will be upgrading TouchWiz features on the Galaxy S4 in the months to come. We should see the device get outfitted with some of the upgrades that came with the Galaxy Note 3. Exactly what those features might be remains unclear.
Carriers
Samsung, for years, has offered a ton of carrier options to those interested in its flagship smartphone. The Galaxy S4 continued this tradition, providing buyers with a number of carriers including AT&T, Sprint, T-Mobile, U.S. Cellular and Verizon, in addition to smaller regional and pre-paid carriers around the United States. It runs on 4G LTE which means that users can pull down some serious speed when using it on-the-go.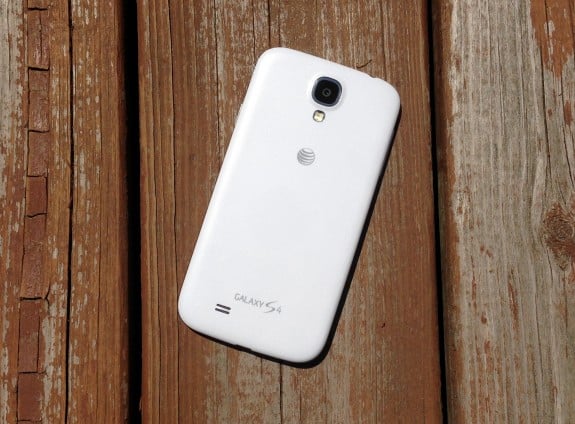 Google's Galaxy S4 runs on AT&T and T-Mobile, the United States' major GSM carriers. It is unfortunately not compatible with CDMA carriers like Sprint and Verizon Wireless.
As for the Nexus 5, well, it likely won't have the same carrier options as the Galaxy S4. Instead, it's looking like it will be available on AT&T, T-Mobile and Sprint. FCC documents confirmed bands for those three carriers and it's looking like those will stick. U.S. Cellular and Verizon haven't been ruled out and won't be until Google announces it. That said, there is currently no evidence to support an arrival on either of those carriers.
Price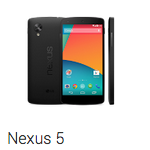 One of the nice perks of the Samsung Galaxy S4's age is that its price has deteriorated. Android smartphones, unlike Apple smartphones, often see deep price cuts in the months after their release. And while the Galaxy S4 may still be priced at $199.99 and up on-contract through various carriers in the United States, those who want to find a deal don't have to look very hard.
For instance, at Amazon, the Verizon Galaxy S4 is a mere $120 on-contract, an $80 discount from the price at Verizon. Best of all, we expect these prices to dip even further as we enter the holidays. With Black Friday coming up, we should see retailers, and possibly carriers, drop the price of the Galaxy S4 to its lowest levels offering buyers deep discounts.
Of course, we expect the Samsung Galaxy S4 Google Edition to remain at its lofty $650 through the Google Play Store. Even with the Nexus 5 set to join it, don't expect the price to dip. Google typically announces pricing and sticks with it, leaving deals to retailers that sell its devices. The Galaxy S4 Google Edition is not available outside the Google Play Store.
As for the Nexus 5, it's likely going to be coming for $350 and $400 unlocked. We know this because Google either purposefully, or accidentally, leaked the information onto its website last week. This is a $50 increase from the Nexus 5 but given the upgrades and the Nexus 7 price bump, buyers likely saw this coming.
The prices are still unbeatable when it comes to unlocked pricing, the Galaxy S4 is $650 no matter how you slice it, so the Nexus 5 will be an intriguing option for those that want to save some cash. Keep in mind, the prices aren't confirmed yet, but we expect the Nexus 5 to land at those price points in the near future.