Samsung Galaxy S4 Zoom Hands-On
While Samsung first unveiled the Galaxy S4 Zoom last week, the company didn't show off the new Android smartphone with an optical zoom lens in person until today.
The new Samsung Galaxy S4 Zoom feels very much like a point and shoot camera with a Galaxy S4 shoved into it. From the lens side, it looks just like any other point and shoot camera. It has a large lens with a ring that can control the zoom and some extra plastic that serves as a grip.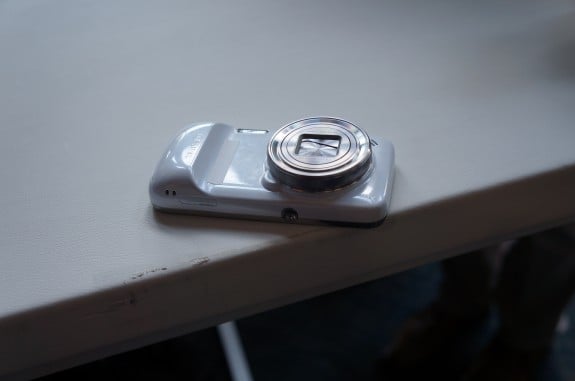 From the phone side it looks just like any other Samsung Galaxy S4 variant. The 4.3-inch screen feels small compared to other recent Samsung phones, but looks surprisingly good given the qHD resolution. This screen is smaller than the Samsung Galaxy S4 which it shares the name with, as is the resolution.
The camera sensor of the Galaxy S4 Zoom makes the phone quite thick, and somewhat difficult to figure out how to hold with one hand. The relatively smaller screen helps make it possible to hold the phone with one hand, but the bulk makes it far from easy. The glossy, slippery plastic of the back doesn't help much, it makes the phone rather unpleasant to hold.
While the Galaxy S4 Zoom will work as a smartphone, its main focus is the point and shoot camera. With a dedicated camera button it's easy to launch into the camera app from anywhere in the phone. Users can also launch into special Smart Modes by turning the lens ring at any time, though the camera button is the much faster option.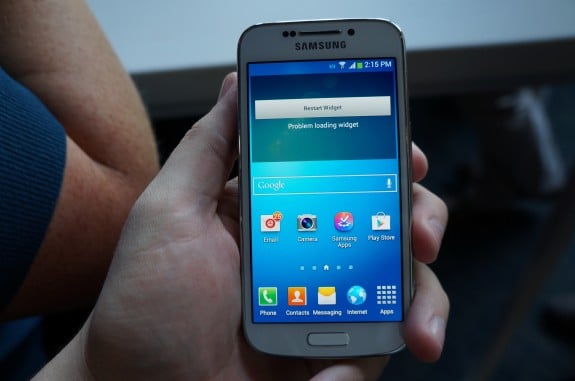 Photos taken on the Galaxy S4 Zoom look great on the 4.3-inch qHD display, but it's hard to say how they'll look on other devices. We also weren't able to test the low-light and photo suggestion features of the phone.
There's no announced release date or price for the Samsung Galaxy S4 Zoom, and it's not entirely clear if the phone will ever make it into the U.S.

As an Amazon Associate I earn from qualifying purchases.