Samsung Galaxy S5: First Carrier Confirmed
The first Samsung Galaxy S5 carrier has seemingly been confirmed thanks to a brand new sign up page that has emerged at a carrier in Germany.
While nothing is set in stone, the Samsung Galaxy S5 launch date is believed to be February 24th. The company is staging an Unpacked 5 Episode 1 event that day and reports, and signs, point to a Galaxy S5 arriving that day alongside a Galaxy Gear 2.
Galaxy S5 rumors continue to fly around but today, we have received our first concrete piece of Galaxy S5 evidence. Galaxy S5 rumors point to a number of features, dates and carriers, but most of those details haven't been confirmed. We say most, because a carrier in Germany has essentially confirmed the Galaxy S5 for its network today.
O2 Germany has posted a Samsung Galaxy S5 sign up page for its customers where they can input their personal details in an effort to keep up with the latest developments concerning the Galaxy S5. While it's possible that O2 is doing this for all Galaxy S5 buyers, it's likely that it's offering this to those that may want to buy the Galaxy S5 on its network. And if it wasn't going to offer the Galaxy S5 on its network, why offer a sign up page for the device.
The carrier does not reveal any official details though it does look like it too expects the device to land in February. And while there is a device that is splashing down in some water, we doubt that this has anything to do with the real Galaxy S5 and instead, likely has something to do with the carrier's name, O2.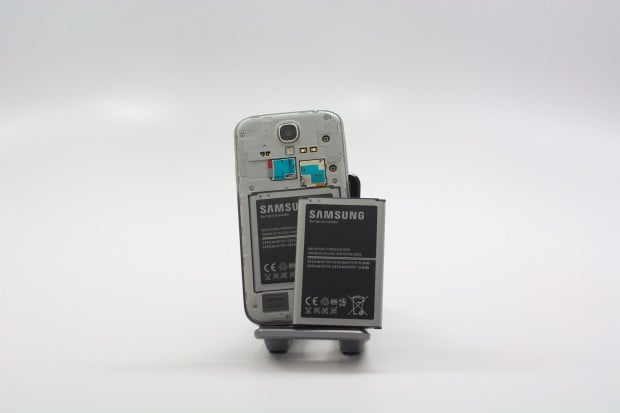 While O2 has decided to launch its own sign up page well ahead of time, likely for added publicity, most sign up pages won't arrive until after the Galaxy S5 is announced. U.S. carriers typically offer sign up pages shortly after the launch date so that that customers can stay up to date with any offers and dates that the carriers might have.
Samsung's Galaxy S5 is expected to land for AT&T, Sprint, T-Mobile, U.S. Cellular, and Verizon in the United States and the device has already allegedly shown up on the websites of AT&T, Sprint and T-Mobile in the form of User Agent Profiles.
The Samsung Galaxy S5 is expected to debut on February 24th which means that the Galaxy S5 release date could land in March or April. Samsung historically has released its Galaxy S about a month after its debut on stage which puts late March and early April right in the thick of things for a release.
Gotta Be Mobile has heard that a late April release date could be in the works but we have not been able to confirm a specific date. It could be that the Galaxy S5 release date is still a moving target.
Samsung Galaxy S5 rumors depict the device as a powerful follow up to the Galaxy S4. Leaks have pegged the device as having a high-resolution display, speedy current or next-generation processor, 16MP camera, Android 4.4.2 KitKat, and quite possibly, a brand new look and feel to Samsung's TouchWiz user interface.
Galaxy S5 design rumors are currently in flux thanks to leaks that point to a metal design, plastic design or both. The Galaxy S5 is rumored to be coming with two different models, just like the iPhone.

This article may contain affiliate links. Click here for more details.