Samsung Galaxy S5 U.S. Carriers Rumored
Samsung Galaxy S5 rumors continue to swirl and today, a leak allegedly has outed some of the model numbers supposedly attached to the rumored device. Specifically, the leak claims to out Galaxy S5 model numbers for AT&T, Sprint, T-Mobile, U.S. Cellular, and Verizon in addition to several others.
In just a few short weeks, Samsung will likely deliver a brand new Galaxy S, a Galaxy S4 successor dubbed Samsung Galaxy S5. Reports, leaks and rumors support this and suggest that the Galaxy S5 could be arriving with a number of bells and whistles in March with a release coming by the end of April.
There are, however, some mysteries that continue to cloak the Galaxy S5 ahead of its launch. Features like storage, its processors, and its exact battery size remain unknown. And until today, we didn't have much of a read on the Galaxy S5's carriers either.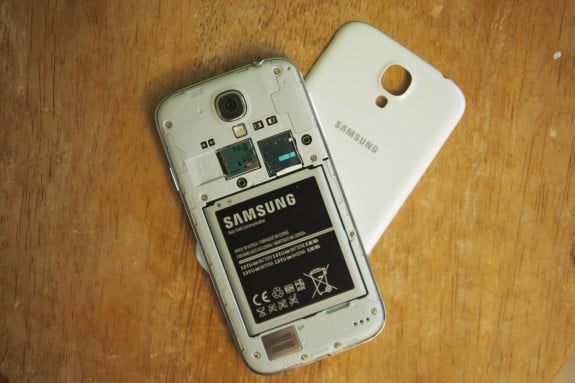 Rumors have pointed to the SM-G900 as the model number for the Samsung Galaxy S5. We've seen this model number leak out several times, with references to the SM-G900F, SM-G900H, SM-G900A, and most recently, the SM-G900V which is suspected to be the Verizon Galaxy S5. The 'A' model is thought to be the AT&T Galaxy S5.
A new report from SamMobile suggests that these model numbers are correct, that the SM-G900 really is the Galaxy S5 and that the SM-G900A and SM-G900V are, in fact, the AT&T and Verizon Galaxy S5 variants. The report also goes into more depth, allegedly outing a number of other Galaxy S5 model numbers and carriers including Galaxy S5's for Sprint, U.S. Cellular and T-Mobile in the United States.
SM-G9006V_CHN_CHN (China)
SM-G9008V_CHN_ZM (China)
SM-G9009D_CHN_CTC (China)
SM-G900A_NA_ATT (AT&T)
SM-G900D_JPN_DCM (Japan)
SM-G900F_EUR_XX (Open Europe)
SM-G900H_EUR_XX (Open Europe)
SM-G900I_SEA_XSA (Asia)
SM-G900J_JPN_KDI (Japan)
SM-G900K_KOR_KTC (Korea)
SM-G900L_KOR_LGC (Korea)
SM-G900M_LA_VF (Vodafone)
SM-G900P_NA_SPR (Sprint)
SM-G900R4_NA_USC (US Cellular)
SM-G900S_KOR_SKC (Korea)
SM-G900T_NA_TMB (T-Mobile)
SM-G900V_NA_VZW (Verizon)
SM-G900W8_NA_BMC (BMC)
This is the first time that we've seen rumors point to Sprint, T-Mobile and U.S. Cellular models though all five U.S. carriers are likely to host the Galaxy S5 on their 4G LTE networks. All five carriers launched the Galaxy S4, Galaxy S3 and the aging Samsung Galaxy S2 so it would be surprising to see carriers miss out this year, particularly when the iPhone 5s is home on a number of U.S. carriers.
While the model numbers seem to add up, this is not is confirmation. It will likely take FCC filings to finally confirm the official model numbers for the Galaxy S5. Last year, the Galaxy Note 3 model numbers used similar naming schemes with the first letter of U.S. carriers placed inside of their respective models so it's entirely possible that that is what Samsung is doing here.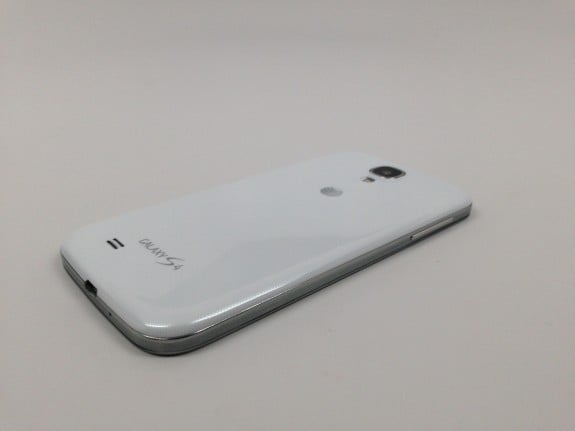 All should be known within a few weeks. Rumors suggest a launch will be taking place in March with a release coming a few weeks later. And when the Galaxy S5 does arrive, it appears that consumers will have a new high-end device to look at.
Galaxy S5 rumors suggest that the device will come with a 5.25-inch display that could offer either QHD or full HD resolution, new processors or simply the Exynos 5 and Snapdragon 800, a 16MP camera, Android 4.4 KitKat, and a version of TouchWiz that might offer new features in addition to a new look.